Rockin' Kids Club: Sand Art with Wolf Lodge (ages 5+) | May 8, 2017
It's art week at Round Rock Public Library's Rockin' Kids Club!  Elementary students are welcome to explore and create sand art with special guest Wolf Lodge on Monday, May 8, 2017 at 4:30 pm.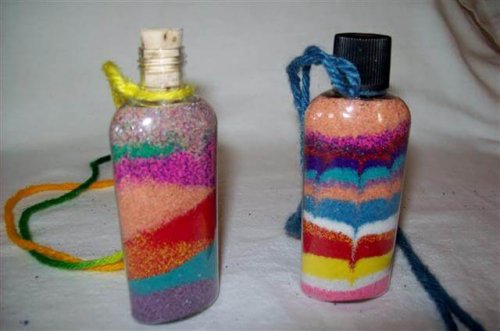 On Monday afternoons the Library offers a rotating set of activities that highlight science, technology, engineering, art, and math. Join the fun at 4:30 pm.
Regular activities:
1st Monday: LEGO® free-build
2nd Monday: Art Club
3rd Monday: Science Club
4th Monday: Game On!
5th Monday: Book & Craft
Guidelines:
Please arrive on time.
Younger children may require parental assistance.
You do not need to pre-register to attend these programs unless you are bringing six or more children.
For more information or to pre-register a group:
Contact Amy German, 512.218.3275.