Round the Rock Sneak Peek- New Restaurant – Project Pollo
Thursday, April 7th, Round Rock will be welcoming another fun, new restaurant to town. Project Pollo, located at 200 University Ave (near the HEB at University & Mays), will offer a fully vegan menu of plant-based "chicken" wings & sandwiches and "beef" burgers as well as other favorites like macaroni & cheese, wraps, and more.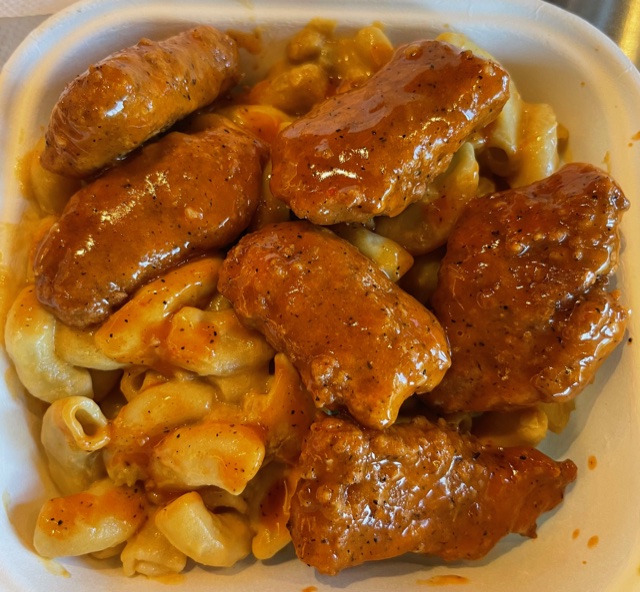 We spoke with Luis Servin, the regional manager for Project Pollo. He has been with the company for 6 months and described the company's rapid growth from a single San Antonio food truck to 15 locations spread across Texas in just 18 months. The stores are 100% company-owned and they have plans to expand outside of Texas and grow to 100 locations by 2025. This is definitely a company on the rise!
At tonight's media preview, we sampled a few of their dishes including a burger, mac & cheese with added buffalo chicken, a spicy chicken sandwich, and their loaded fries. They definitely specialize in bold flavors and the spicy items definitely bring some heat. Our group particularly enjoyed the spicy chicken sandwich and the loaded fries, but everything was tasty and the menu is affordable. We were also treated to some wonderful milkshakes — we sampled the Oreo and strawberry flavors and both were a definite hit. And we'd love to come back for their special weekend-only breakfast menu someday soon!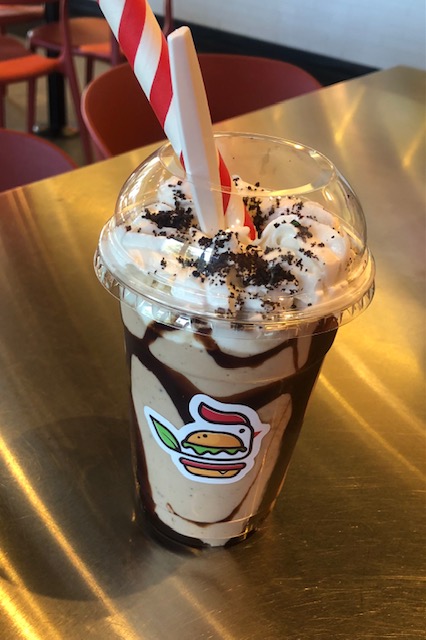 Project Pollo can make most of its menu items as gluten free and is definitely true to its overall earth-friendly strategy through and through. This location has a cool, casual vibe, and even offers patio seating. They officially open Thursday, April 7th, but they are having a Grand Opening party on April 16th! You can check out their menu here www.projectpollo.com.
Welcome to Round Rock, Project Pollo!