RRISD Family & Parent Seminars: College Admissions Panel | October 29, 2019
Round Rock ISD is hosting a Future Readiness Parent Seminar entitled "College Admissions Panel" for parents with their 8th – 12th graders on Tuesday, October 29, 2019 from 6:00 pm – 7:00 pm at Hernandez Middle School in the cafeteria. Advance registration is required.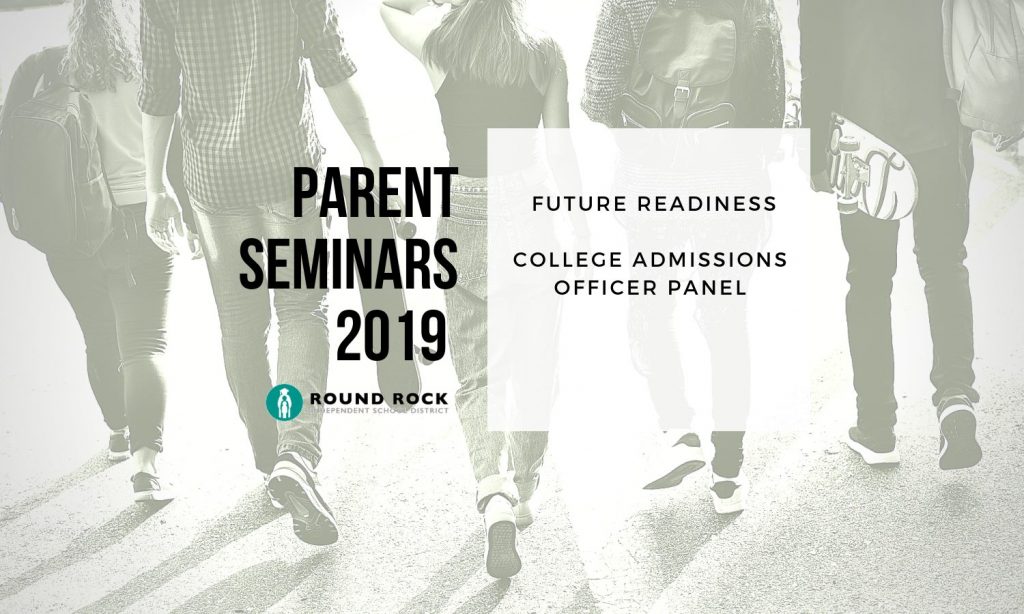 There are plenty of theories regarding what colleges and universities want in selecting their students, but what do the people who actually engage in a holistic review of student applications say? Admissions officers from Texas public and private colleges and universities will respond to questions about the role of advanced academics coursework in the admissions process and provide insight regarding such aspects as strength of schedule, recommendation letters, and student essays.
Presented by: Michelle Swain, RRISD Gifted and Advanced Director
Audience: Parents/Guardians and their 11th-12th grade student(s).