Kaleidoscope Toy's Skip Hop Sneak Peek | April 12, 2015
Kaleidoscope Toys invites you to a Skip Hop Sneak Peek  on Sunday, April 12, 2015 from 11:00 am – 12:00 pm.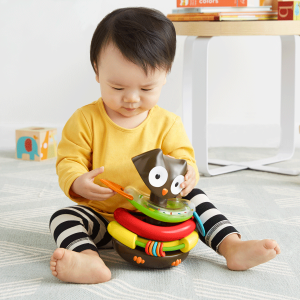 Carla Landry from Skip Hop will show our new Skip Hop toys and tell about their play values for your child.
There will be an interactive toddler playtime where children and parents "test drive" the new toys.
Yummy snacks will be served
Register to will a door prize from Skip Hop
All Skip Hop Toys will be 20% off that day.
Specail orders will be accepted
Kaleidoscope Toys
110 N Interstate 35 Ste. 375
Round Rock, TX
512- 388- 5048