ZACH Theatre's The Rocky Horror Show
The Rocky Horror Show shines at the ZACH Theatre. Audience members enter the house that resembles a drive-in movie complete with a full moon. There is a hot pink glow that adds to the anticipation. Theatre goers familiar with this cult classic will be thrilled with Director DAVE STEAKLEY's tipping his cap to the original but modernizing gags and dances.
The audience is encouraged to participate in all of the shenanigans with "Participation Packs" (sold in the lobby prior to the show for $10.)
The Rocky Horror Show is the story of innocent sweethearts Brad and Janet that find themselves seeking shelter at a mysterious castle on a dark and stormy night. This is where they encounter mad scientist Dr. Frank "N" Furter, his "perfect" creation Rocky, and an assortment of other crazy creatures.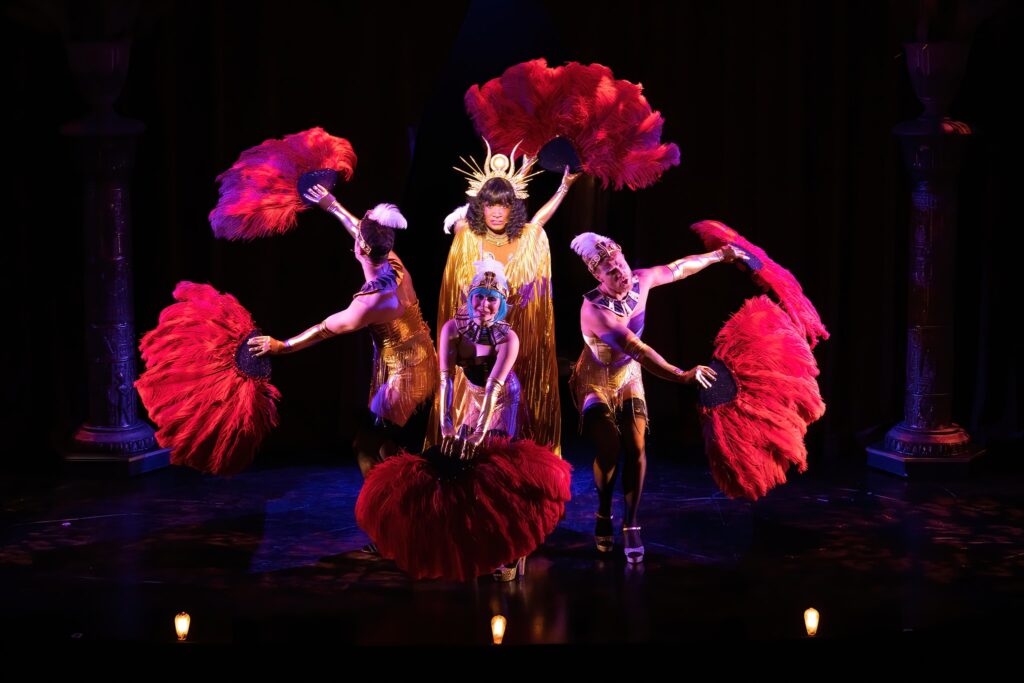 It's not the gags or the audience participation that set ZACH's Rocky Horror apart; it is the Cast. Leading this stellar ensemble is the supremely talented, Cecil Washington Jr as Frank-N-Furter. Washington astounds the ZACH audience with his acting and singing intergalactic range, as he was formerly George in ZACH's Sunday in the Park with George. Another ZACH favorite, Jill Blackwood, shines as Magenta, an Usherette and plays a mean tenor sax. Cameron Mitchell Bell's Riff Raff was a crowd favorite and with an immensely powerful voice and charm that instantly connects with the audience it's clear to see why.
The entire cast played perfectly with its audience, which was probably what every theatre fan needed. ZACH's The Rocky Horror Show is a great way to break back into going to the theatre, to feel immense joy of watching a musical with fellow audience members and a cast that truly engages and revels in the fact that you're there.
ZACH Theatre's The Rocky Horror Show is theatre joy personified. Yes, it's silly. Yes, it's absurd. And ZACH's interpretation embraces all of that and adds glitter sprinkles on top.
Theatre is back, through dramas, through comedy and in sequins and boas. Wow, it is beautiful.
The Rocky Horror Show
Music, Lyrics and Book by Richard O'Brien
When: April 6–May 1, 2022
Where: ZACH360 in The Topfer at ZACH | 202 South Lamar | Austin, TX | 78704
Tickets: Start at $25 available at ZACH's box office – 512-476-0541 x1, zachtheatre.org
Age recommendation: 14 and up for adult content and sexual themes.
Run time: Two hours and ten minutes including one twenty-minute intermission.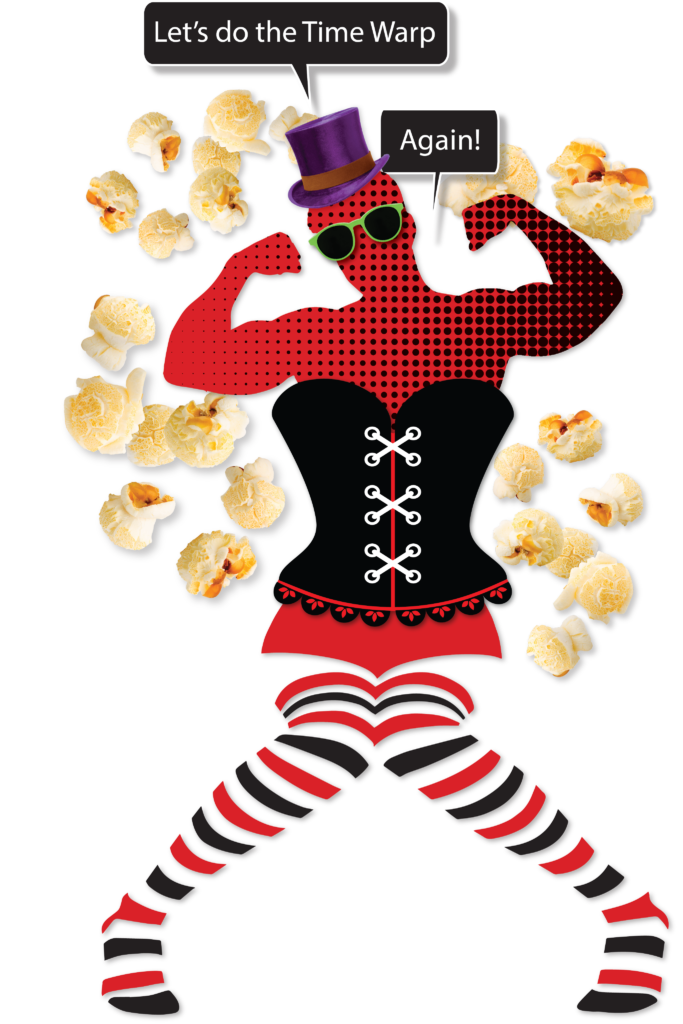 Photos and art courtesy of the ZACH Theatre.