The Yogurt Experience Welcomes Guests Back
We are so excited to see more and more local businesses and restaurants opening! And we are thrilled to let you know that the family-owned yogurt shop, The Yogurt Experience, has opened their doors to let customers customize their yogurt creations again.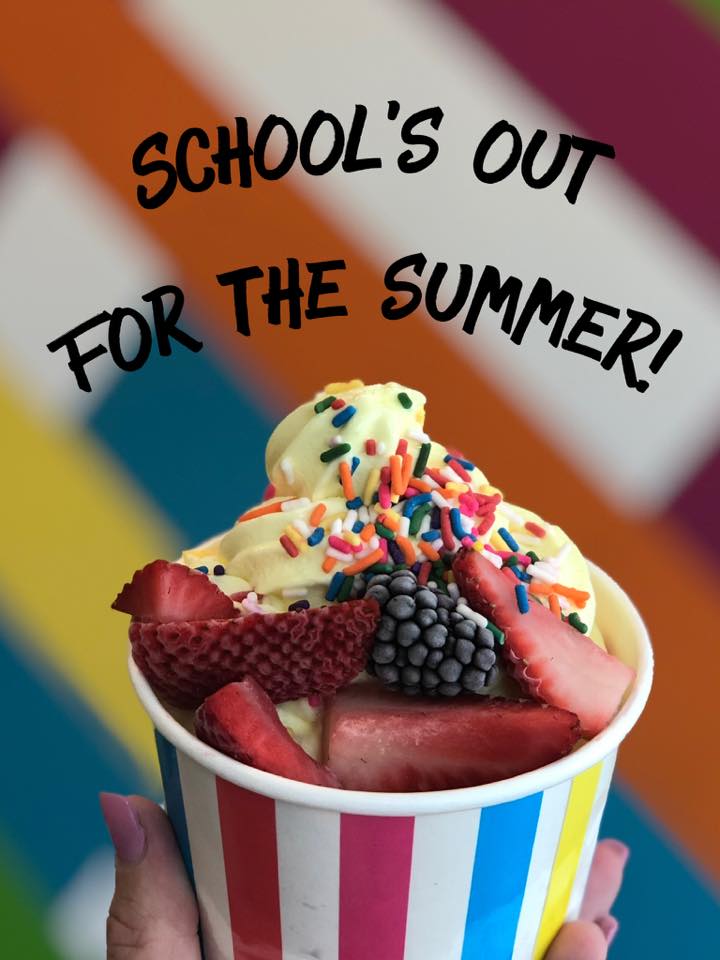 The announced Wednesday, May 20 on their Facebook page the modified process of making yogurt. The have installed several plexiglass barriers and currently, the employees are making the yogurts and adding toppings for the guests.
WE ARE OPEN TODAY for good! 
EVERYDAY! 3-9PM!
And we have a FULL MENU! 
🎉 10 YOGURT FLAVORS 
🎉 OVER 50 TOPPINGS & SYRUPS
We are shifting to a new model today:
🍭Customers will be allowed to come into the shop to order 
🍭Our employees will be making your custom yogurt creations for you – you just tell us what you want
🍭We ask that you stand behind the blue line at all times
🍭No parties greater than 6 inside the shop at a time (25%)
🍭Masks are preferred to protect our employees 
🍭Tables are available outside the shop to enjoy your yogurt
We are still offering curbside pickup on online orders! Order at http://www.yogurtexperience.com

The Yogurt Experience Facebook Page
The welcomed guests to come inside and order their custom yogurts with a full menu. They currently have 10 yogurts and sorbets, and over 50 toppings and syrups available.
The Yogurt Experience made the difficult decision to close in March following the Covid-19 outbreak. They opened back up a few weeks ago to curbside & online ordering and delivery. And just this week, they were able to welcome guests back in.
The Yogurt Experience has modified hours at this time. Starting next week, they are open Sunday-Thursday from 2-8 and Friday & Saturday 2-9.
The Yogurt Experience still welcomes online ordering at http://www.yogurtexperience.com
This announcement is just one of many that we have been able to help promote. Our local economy is dependent upon the support of our locally-owned businesses and restaurants, so we ask that you help support them!
Other Articles You May Be Interested In