Commemorative Air Force Flies Over Round Rock – Monday, May 25, 2020
Look to the skies on Monday, May 25, 2020 as the Commemorative Air Force Central Texas Wing will be flying over Central Texas.
Weather permitting, the Tex Hill Wing – CAF, Commemorative Air Force B-25 Devil Dog, Commemorative Air Force Aircraft Restoration Group, and The Highland Lakes Squadron will flyover San Antonio and Austin to commemorate Memorial Day and to lift the spirits of all those affected by the COVID-19 crisis.
The formation will be over San Antonio from 10 AM-12 PM and Austin from 12-2 PM. Check the maps for their route. Times are subject to change and weather dependent. They advise you follow their Facebook page to see of any changes.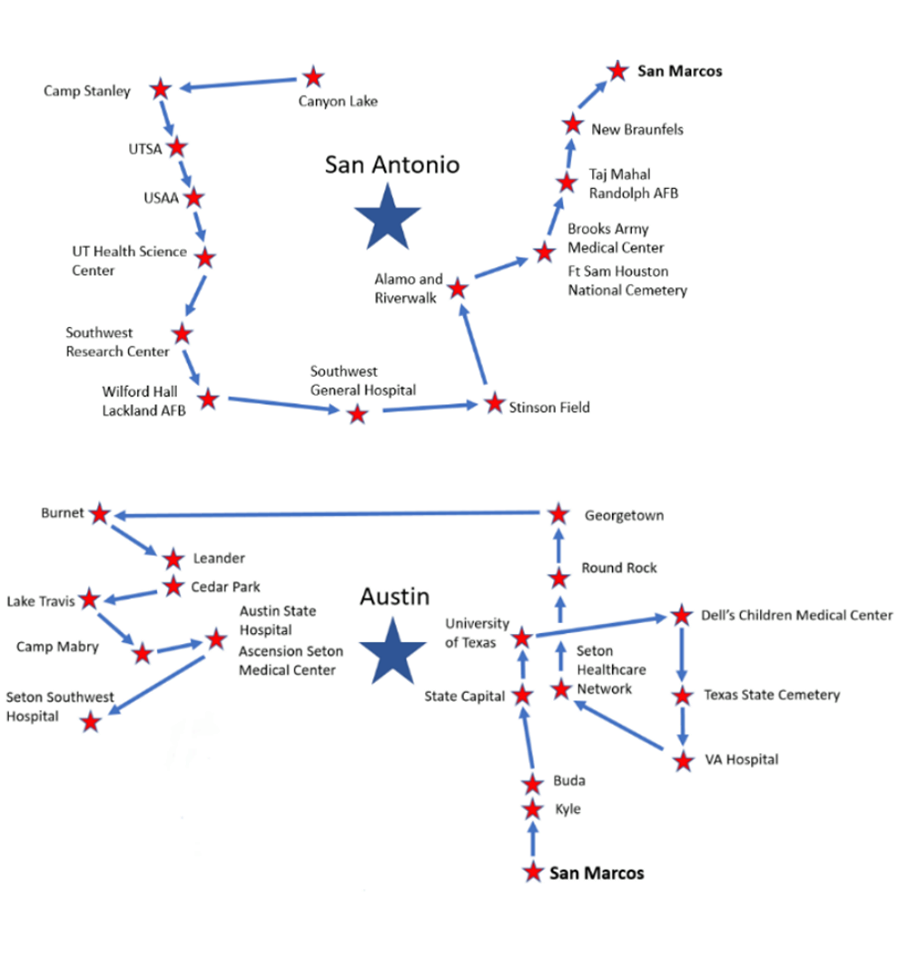 Other Articles You May Be Interested In