What's Happening this Week in Round Rock: Feb 11-17, 2019
Looking for something fun to do this week in Round Rock?  Check out our Round Rock Event Calendar.  Here's a few fun things we found to do this week!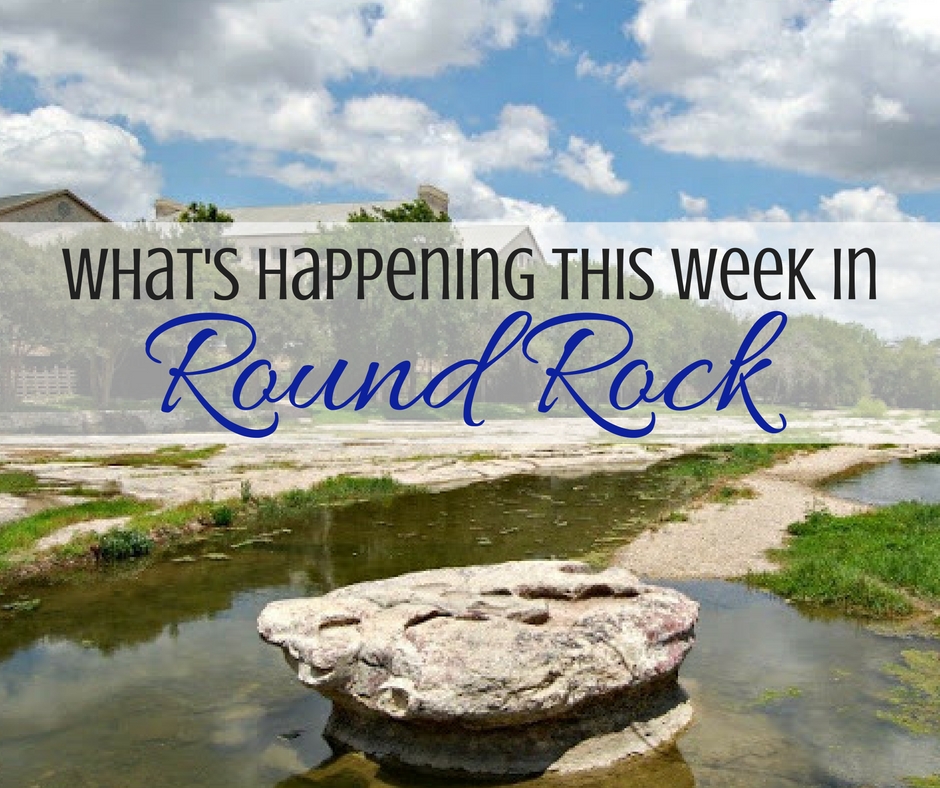 What's Happening in Round Rock
Valentine's Day Parties and Play Times This Week
The Round Rock Public Library is hosting several fun event in honor of  Valentine's Day this week. The Homeschool Valentine Party  is on Monday, February 11, 2019 and several preschool Valentine Playtimes are scheduled from Feburary 11th-14th!

Brushy Creek's Heart Healthy Week
Brushy Creek is celebrating Heart Healthy Week from February 11-16, 2019. Join in  for a week full of Heart Healthy activities!
Special Events at Flix Brewhouse This Week
Flix Brewhouse presents PRINCESS MONONOKE (PG-13) on Monday, February 11th and the THE SIMPSONS MOVIE (PG) on Tuesday, February 12, 2019.
Round Round ISD Parent and Student Seminars This WeekRound Rock ISD is hosting two parent and student seminars this week. The first seminar is "Mental Health – Finding a Mental Health Counselor"  and the second is Career Exploration. Both seminars are free and targeted for parents with their 8th – 12th graders on Wednesday, February 13, 2019. Advance registration is required.

Bass Pro Shops Spring Fishing Classic Kicks Off This Week
Bass Pro Shops' Spring Fishing Classic offers sportsmen and women, kids, and families interested in fishing the opportunity to enjoy 10 days filled with the latest fishing gear, tips, outdoor celebrities, giveaways, and more from Feb 15 – Mar 3, 2019. The Spring Fishing Classic provides opportunities for novice and experienced anglers to learn from the pros while kids can attend a fishing workshop, participate in the casting challenge, win prizes, and more during the Next Generation weekend.
 Black History Month: Historic Bus Tour
The Round Rock Black History Organization invites you to celebrate Black History Month with the 4th Annual Historic Bus Tour on Saturday, Feb. 16, 2019. Stops on the tour include the Sweet Home Mural, Williamson County Chisholm Trail Museum, Texas State Capitol African American Monument, and the George Washington Carver Museum. Tour begins and ends at Sweet Home—The Pinnacle of Praise, 3200 Sunrise Road, Round Rock, Texas, 78665. Light breakfast and light lunch are included. Ticket prices: Adults and children, ages 12 and up: $25; Children, ages 11 and younger: $15.
Central Texas Teens & Kids Comic Con
Round Rock ISD is hosting the Central Texas Teens & Kids Comic Con on Saturday, February 16, 2019 at Round Rock High School. This free event is a comic and graphic novel convention aimed at offering teens, kids, and educators the chance to interact with comic creators, participate in workshops, and showcase their creativity.