What's Happening this Week in Round Rock: June 25 – July 1, 2018
Looking for something fun to do this week in Round Rock?  Check out our Round Rock Event Calendar.  Here's a few fun things we found to do this week!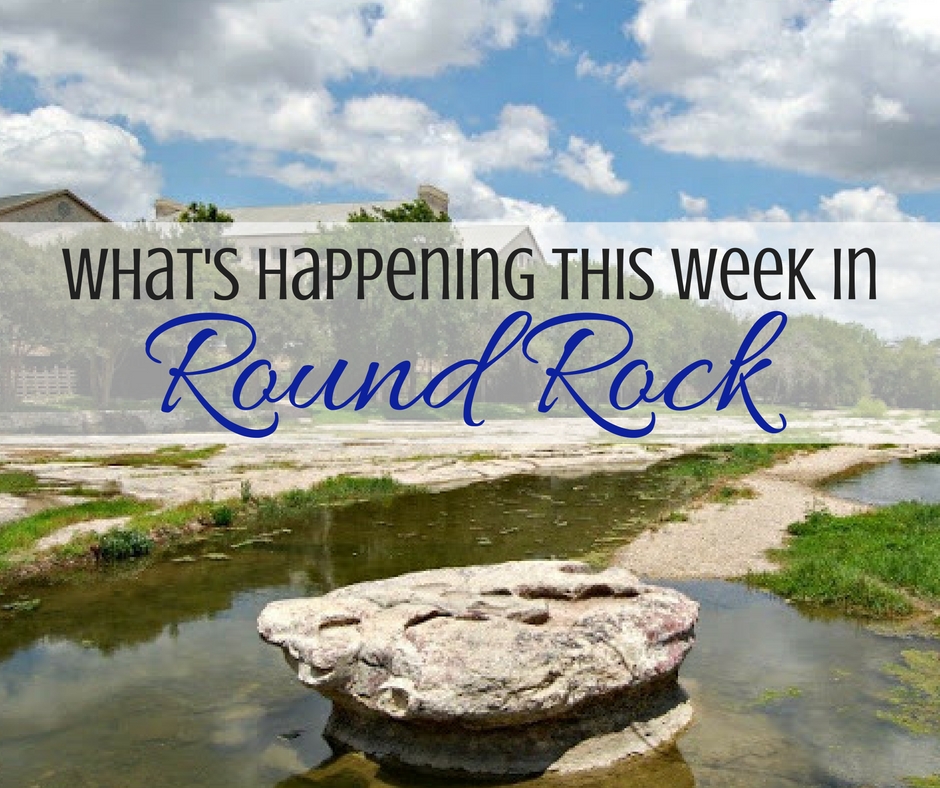 What's Happening in Round Rock
"Goldilocks and the Three Bears" at the Library
Three bears, a little girl, porridge, and naps…what could possibly go wrong? Bring the family to the Round Rock Public Library on Monday, June 25, 2018 to find out! The Magik Theatre presents a fun and lively performance of Goldilocks and the Three Bears for children of all ages.
Round Rock Express Games This Week:
The Round Rock Express take on Omaha and Colorado Springs this week with several fun events including Stranger Things Night, Half Price Tuesday, Super Hero Night, Thirsty Thursday, Fireworks Friday, and the 2018 Baseball Card Giveaway.
 Teen Gaming with Nintendo at the Library
It is summer vacation and Nintendo is coming to the Round Rock Public Library!  A Nintendo Teen Gaming Event will take place on Tuesday, June 26, 2018.  Join a Nintendo representative in meeting room C from 6:30-7:30 PM to play Donkey Kong, Mario Kart, and Mario Odyssey for the Switch. Giant games and board games will also be available.
Flix Jr: The Land Before Time (PG)
Join Flix every Wednesday morning through the months of June & July for special $2.00 Flix Jr. Summer Shows! Enjoy specialty milkshake offerings available in an exclusive Flix-Jr. color changing cup, ONLY available during our summer shows while supplies last!
Library Iron Chef (ages 8-18)
Do you have what it takes to earn the title of Library Iron Chef? Come and show off your culinary skills at the Round Rock Public Library on Thursday, June 28, 2018. Kids and teens, ages 8 and up, are welcome to join us in Meeting Room C for some creative cooking fun. *Advance registration is required.
Teen Beach Bash and Battle of the Bands at Creekside Pool
Teens age 13-17 are invited to a FREE Teen Pool Party with Beats, Eats, Treats and more! Creekside Pool will have inflatable races, water polo, music, diving contests, as well as food and drinks on Saturday, June 29, 2018 from 7-9pm at Creekside Pool located at 4300 Brushy Creek Road. Battle of the Bands will start at 8:00 pm.
Code Ninjas Grand Opening Celebration
Everyone is invited to the Grand Opening Celebration at Code Ninjas on Saturday June 30th, 2018 at 4500 E Palm Valley Blvd, Suite 104, Round Rock, TX 78665.  This is a FREE – you may come by at anytime!
Greenhouse Craft Food Beer Train
Join Greenhouse Craft Food on this special Beer Train featuring local craft brewery Red Horn Coffee House and Brewing Co. Passengers will enjoy a custom beer tasting led by the Red Horn team– and food pairings by Chef Todd Engel and Chef Rob Snow of Greenhouse Craft Food. Beer Flyers are 21 and up only. Your ticket includes 3 beers, appetizer, entrée and dessert. For your safety, you can enjoy up to three drinks per person. All cars are pulled by a diesel locomotive. This ride is 2.5 hours round trip with no layover.  Advance tickets are required.
Don't miss all the Fun Happening in Round Rock!