Zach Theatre's The Sound of Music
Theatre goers are welcomed into the Zach's Biergarten in this updated version of the classic musical, The Sound of Music. Sit on the stage where at times the performers dance and sang around you. It's truly a magical theatrical experience, perfectly summarizing why live musical performance is so enjoyable and, during the height of the pandemic, was greatly missed.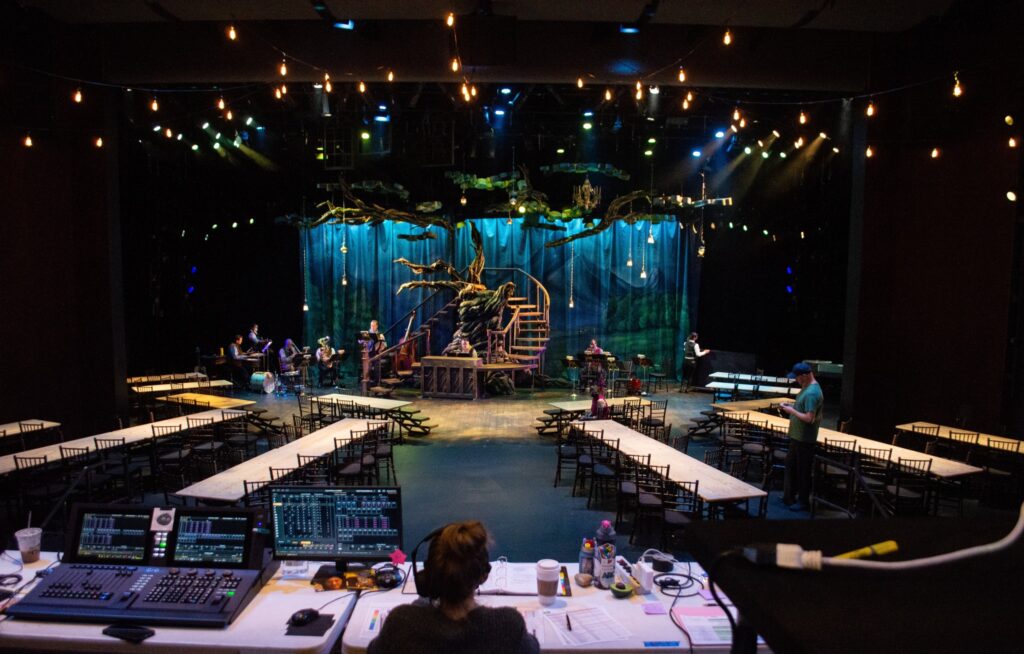 Artistic Director Dave Steakley creates a world that combines the original Broadway stage storyline with more modern dress and reflections of our current darker societal issues. Keeping with Rogers and Hammerstein productions, the good shines through and carries the dreamers into a new, brighter day. Steakley states that this production is dedicated to the dreamers of this world.
As is tradition in Zach Theatre productions, the cast is stellar. Highlighted by outstanding performances by Trevor Martin as Captain von Trapp and Amanda Rivera as Maria. In addition to their amazing voices, most of the cast takes part in the on-stage orchestra. Sisters from the Abbey sing and then quietly sit to play or violin. It's impressive and completely enjoyable. With Steakley's direction, the characters flow in and out of scenes and orchestra seamlessly and beautifully.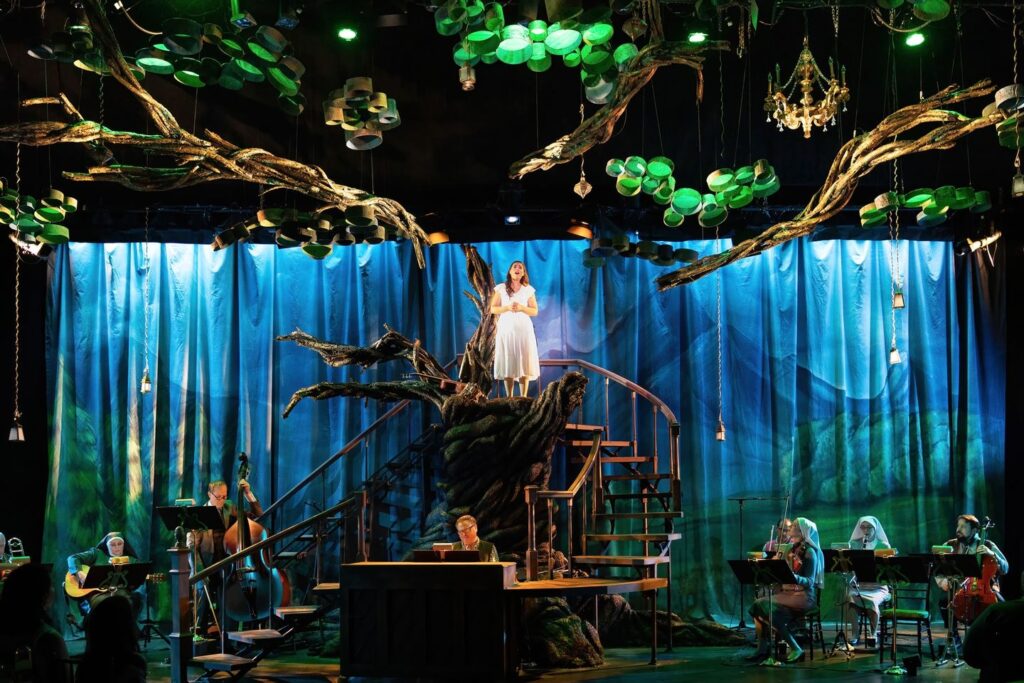 This production (rightfully) assumes their audience already knows the words to the songs and at times encourages you to sing along, in another example of why live theatre is so incredibly enjoyable and one "of our favorite things."
The Sound of Music runs through July 24th, 2022, at The Topfer at Zach Theatre.
Tickets at HOME – ZACH Theatre