10 More Unique Places to Stay in Texas
There are so many unique and fun places to stay in Texas. I mean, sleeping in a tipi is a memorable way to visit the state of Texas. And if you are looking to visit areas you haven't been to before, why not stay in a castle or a treehouse while you are there?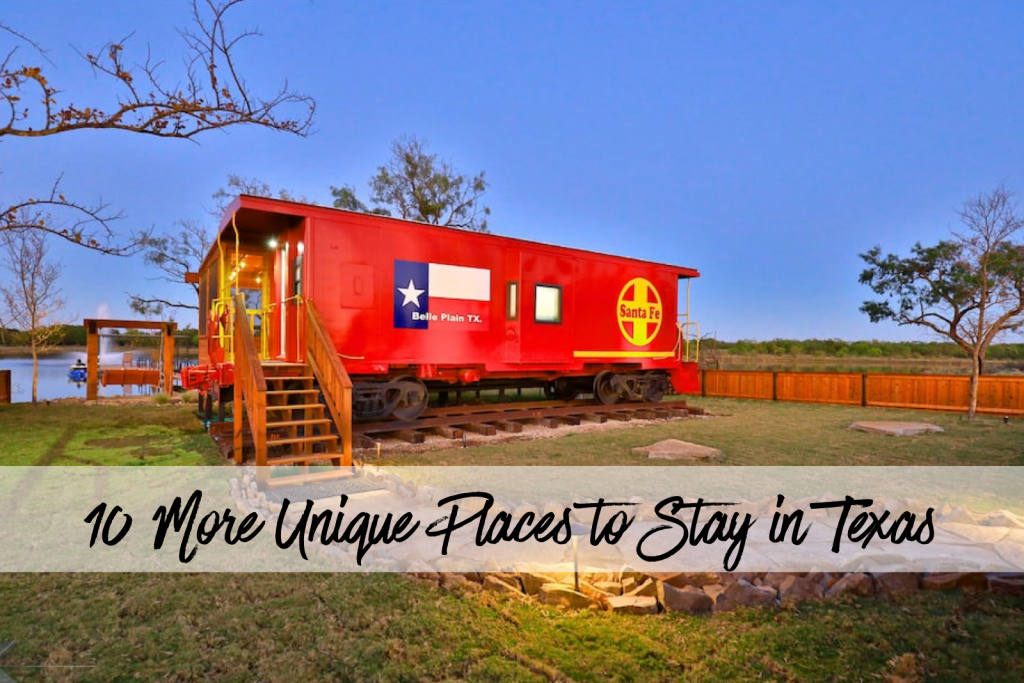 Earlier this week, I wrote an article, 10 Unique Places to Stay in Texas, and quickly realized there were a lot more than 10 places to highlight to stay in Texas. So here is Part 2 – More Unique Places to Stay in Texas!
More Unique Places to Stay in Texas
La Loma Del Chivo-The Goat shed @Marathon
From the Owner:
This artistic structure, once called 'Hostel' and now called 'the goat shed', is made from papercrete and other recycled materials . The project is ongoing. It is quite comfortable and suitable for up to 5 guests. If you are looking for a new experience very far from suburbia, this is it! Come stay and enjoy the great 'via lactea' from the attached sunset deck. Bathhouse adjacent. Don't be afraid to stretch your consciousness here.
Ocotillos Village (Stargazer Big Dipper) @Terlingua
From the Owner:
Ocotillos Village is a truly unique experience located right in the heart of Terlingua! An A-frame wooden structure with a wall of glass keeps you out of the wind and gives you incredible views! During your stay, we invite you to reconnect with nature while lying in bed gazing up through the glass roof at the millions of stars above!
✺ Yurt In The Trees, SOCIAL DISTANCING HAVEN 🙂 ✺ @Dripping Springs
From the Owner:
This amazing yurt (giant wood-framed circular tent) is nestled between live oaks up on an elevated deck overlooking a beautiful hill country creek-wrought canyon. The private deck has a large farm table, propane grill, and chairs around a small outdoor fireplace. Inside is cedar planked flooring, comfy queen bed looking up and out the dome window, full bathroom with tub, coffee bar, and yes a TV as well as wifi internet in case you must connect 🙂 The yurt is an actual tent, and if you've heard of "glamping" (glamorous camping), that's what this is!
Alpaca My Bags #2 , It's Llamazing! @Kempner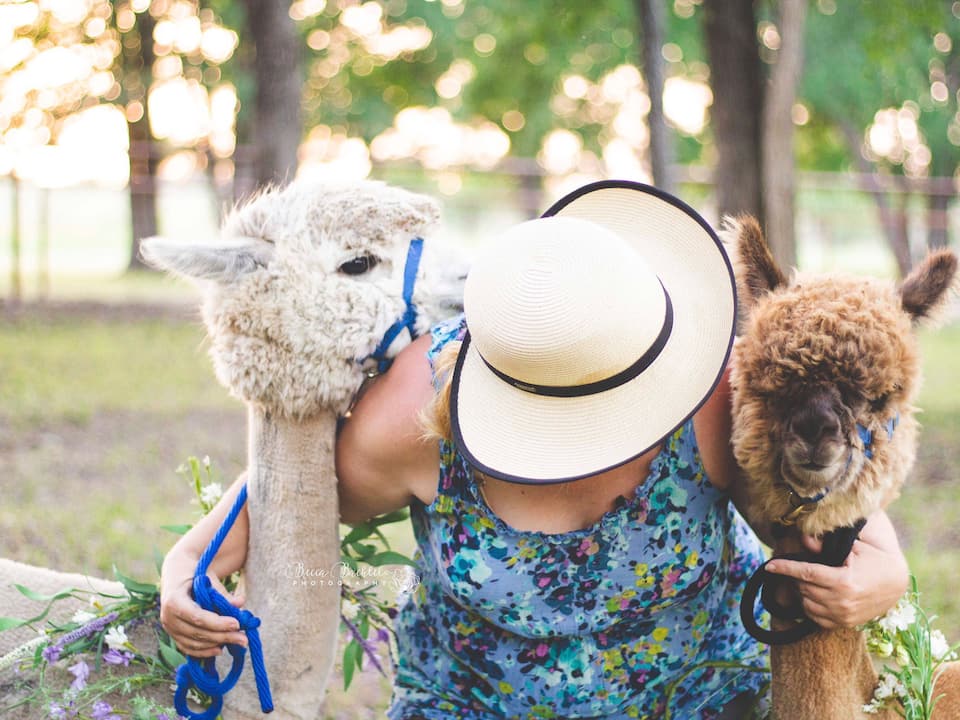 From the Owner:
We are a 29 acre, small farm about 14 miles from the main gate of Fort Hood. We have 22 alpacas, 10 llamas, goats, & chickens! We are a military family and truly love Central Texas. If you are passing through with horses, we have plenty of room and facilities for them as well. We have space to roam. The rustic studio is approx. 300 sq ft with a microwave/coffee maker and full bath. It is attached to the alpaca grazing area. You can drink coffee with the critters.
The Belle Plain Caboose @Baird
From the Owner:
The Belle Plain Caboose is a one of a kind romantic retreat. Located in the middle of an 800 acre working ranch. The caboose provides endless outdoor adventure with a charming interior. Fish from the back dock on the 17 acre biologist maintained stock tank, relax on the screened in covered porch, or enjoy a nice cozy chair by the firepit. Feed your mind and soul under the twinkling stars while listening to the lake fountain. No expense spared in making this truly amazing getaway.
Private, Romantic Yurt – "Becca Ger" by Yurtopia @Wimberley
From the Owner:
YURTOPIA WIMBERLEY's "Becca Ger" offers the perfect blend of a PRIVATE, outdoor hideout in the woods with a luxurious, climate-controlled yurt for your "GLAMPING" experience. All of the amenities are private: An outdoor kitchen with refrigerator & grill + a bathroom with outdoor shower. Both are covered by a spectacular ROOFTOP DECK. Enjoy a glass of wine watching the sunset out by your FIRE PIT, lounging in your HAMMOCK or while soaking in the HOT TUB at the end of a Texas Hill Country day.
Alphin's Red Barn @Kerens
From the Owner:
1 room apartment above our barn. Rustic decor with with deck to set and watch sunsets and wildlife. Small pond full of Sun Perch great for kids catching fish. Pretty quiet around here so if your looking for a place to get away from the hussle of life this is it.
Country luxury – secluded safari tent glamping @Goldthwaithe
From the Owner:
At Texan Safari, you can enjoy camping in comfort, and still have a true wilderness experience. Stay in a luxury canvas Safari tent on a remote wildlife management ranch in the Texas Hill Country. Ideal for the nature lovers, bird watchers, photographers or stargazers or those relaxing with a good book or visiting the area. 
Hill Country Glamping Spirit Dome Guadalupe River @Boerne
From the Owner:
Glamping at its best in the Spirit Dome. Experience yourself inside our Geodesic dome immersed in a peaceful Faerie forest while nature shows its magnificent beauty. Wake up to deer and birds and the beautiful sun through the bay window. If you love stars then enjoy stargazing while laying in your bed through the Star window inside the Spirit dome.
The Silo House At Laughing Llama Farm @Troy
From the Owner:
Enjoy The Silo House At Laughing Llama farm, secluded and private, conveniently located within 25-30 minutes to everything Waco, Temple & Belton have to offer. The Silo House is a renovated grain bin moved from a family farm 50 miles away to it's current location, The Laughing Llama Farm in Troy. The Silo House has an upstairs loft with a queen sized bed and a queen sized sofa sleeper downstairs with a full bathroom with shower downstairs – all making up a 672 square feet of renovated modern artistic eclectic charm inside of a one of a kind silo house. There is a private outdoor shower under the stars. Sit in the rocking chairs by the chiminea on the front porch, or grill steaks on the outdoor charcoal grill and watch the sun set over our little piece of Heaven. Bring your own rods and lures and fish in our pond (we call it a tank in Texas!) or spend the morning watching the llamas and the sheep graze while enjoying your coffee. It's slow and quiet out here and that's the way we like it! 
Other Articles You May Enjoy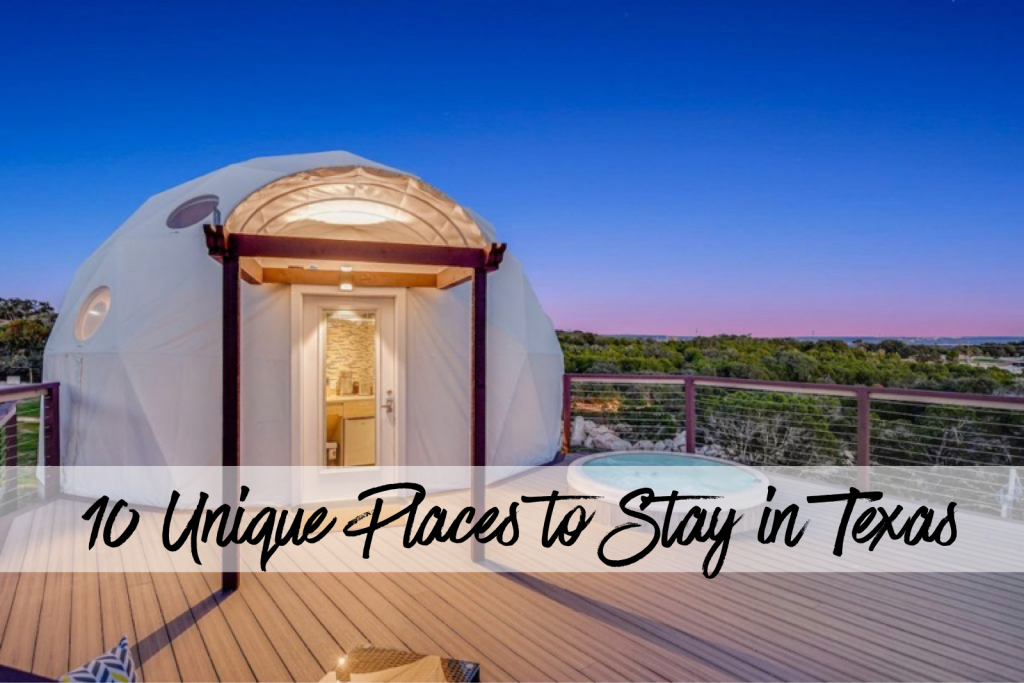 10 Unique Places to Stay in Texas