10 Things to do on Martin Luther King Day in Round Rock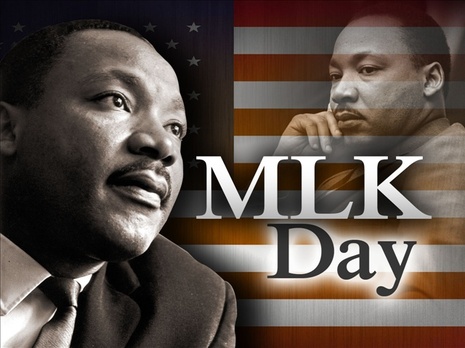 Monday, January 18, 2021 is Martin Luther King Day and the kids are out of school. There are quite a few events happening that weekend that would be fun for the entire family! Take a look:
MLK Day of Service – January 18, 2021
Join the nation-wide initiative with United Way of Williamson County and volunteer on that Monday. Click here for more info and a listing of all volunteer opportunities.
Brushy Creek Trout Fishing Derby – January 18, 2021
Brushy Creek is hosting a Trout Fishing Derby at Shirley McDonald Park. Rods and reels will be available to borrow, if you don't have your own. Measurements of fish size and quantity caught during the event will be recorded and used for awarding prizes. Click here for full details.
The Yogurt Experience 80's Movie Month BOGO .80 – January 18, 2021 The Yogurt Experience is celebrating all 80's Movie Fun this month with 80's movies, 80's-themed FroYo toppings, and a daily 80's movie trivia question with a chance to win FroYo for a year! And on Monday, January 18, they are offering a Buy One, Get One for $0.80! Details here.
Monstrous Monday Event at Monster Mini Golf & Laser Tag – January 18, 2021
Open 12pm-9pm on Monday, January 28th! More details here.
Check out a Park – anytime
If the weather is nice, get out of the house and check out a park in Round Rock – there are SO MANY great ones to choose from. Here's our favorite 6 parks in Round Rock.
MLK Weekend Deal at Altitude – January 15-18, 2021
Burn some energy off jumping around in the inflatables at Altitude. They have a deal all weekend – All you can jump for $15 or 2 people for 2 hours only $20. Click here for details.
Paint at Ceramic Lodge – anytime
Take the kids in to make something special at Ceramic Lodge.  Details here.
Water Circus at the Round Rock Premium Outlets – January 14-24, 2021
The Water Circus is in town and is presenting a fun show for the whole family. Click here to learn more and to get the promo code to get FREE tickets for your kids!
Bowling at Uncle Buck's Fish Bowl & Grill – anytime
Take the kids bowling on one of 16 lanes of fun – have you been bowling here yet? The lanes are SO COOL!
Go Swimming – anytime
Take the kids swimming at an indoor pool at the CHASCO YMCA or Clay Madsen Rec Center. Or splurge for a day pass at Kalahari Waterpark & Resort!
Close by:
Austin Annual Community March – January 20, 2020
The Annual Community March celebrates Dr. Martin Luther King's legacy while uplifting diversity and multi-culturalism in our city. The MLK Community March kicks off online with Austin Area MLK Day Livestream and In-Car Rally on Monday, January 18th at 10:30am.
More details can be found here.