Best Places to Find Books in Round Rock
National Read A Book Day is this Monday, September 6th. We've rounded up all the best places to find books in Round Rock so you can spend the day reading.  
The Library
The Round Rock Public Library is about to move and get a big renovation, but for now it's still at 216 E Main St, Round Rock. This has always been one of our favorite spots in Round Rock. Our kids have loved visiting Ms. Roxssssane the snake, going for story time, and finding new books.
Did you know that they have brought story time back?! It's outdoors now, at Centennial Plaza (about half a mile away from the library, between McNeil Drive and West Bagdad Ave). You have to pre-register before you go. More info here.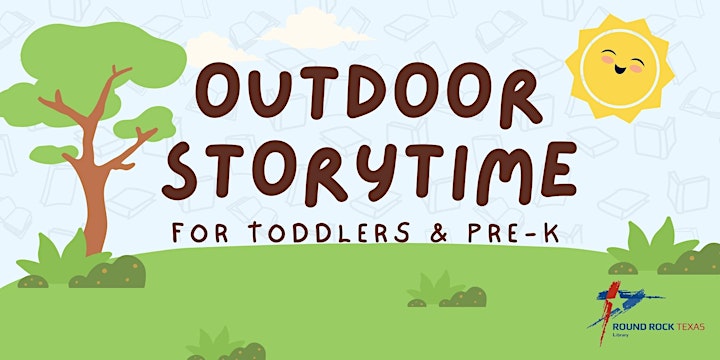 Barnes & Noble
Barnes & Noble features books, games, gifts, free wi-fi, and a café. 2701 Parker Road Bldg A Suite 700, Round Rock.
Half Price Books
Half Price Books buys and sells used books. They also sell new books, gifts, music, movies, puzzles, stationary, and more. 2601 S IH 35 Frontage Rd, Round Rock.
Rogues Gallery Comics & Games
Rogues Gallery Comics & Games sells comic books, games, action figures, and more. 1601 S IH 35 Frontage Rd #330, Round Rock.
Little Free Libraries
Have you ever seen one of these charming little libraries in your neighborhood? They are popping up all over the place! Borrow, return, or donate at these cute little free libraries.
Goodwill
Goodwill has two Round Rock locations and both are full of used books! 150 W Palm Valley Blvd, Round Rock and 17151 Smyers Ln, Round Rock.
Where to read books in Round Rock
Now that you have your books, where should you read them? We encourage you to grab a blanket or a hammock and set yourself up with a comfy place to read!
Yonders Point
Yonders Point at Old Settlers Park (3300 E. Palm Valley Blvd.) has relaxing bench swings that overlook the lake, a perfect spot to read a book! Turn onto Aten Loop from Harrell Pkwy (southwest of the baseball fields) to find this magical spot.
Main Street/ Prete Plaza
There are many cute little seating areas along Main Street in downtown Round Rock now, and Prete Plaza is also a fun place to hang out. Listen to the sounds of the spraying water from the fountain while you read. Bonus: it's right by the library so you can head over here to read after you get your books!
You might also enjoy: