10 Places to Picnic in Round Rock
Grab your picnic basket and a blanket and head out to one of these 10 places to picnic in Round Rock!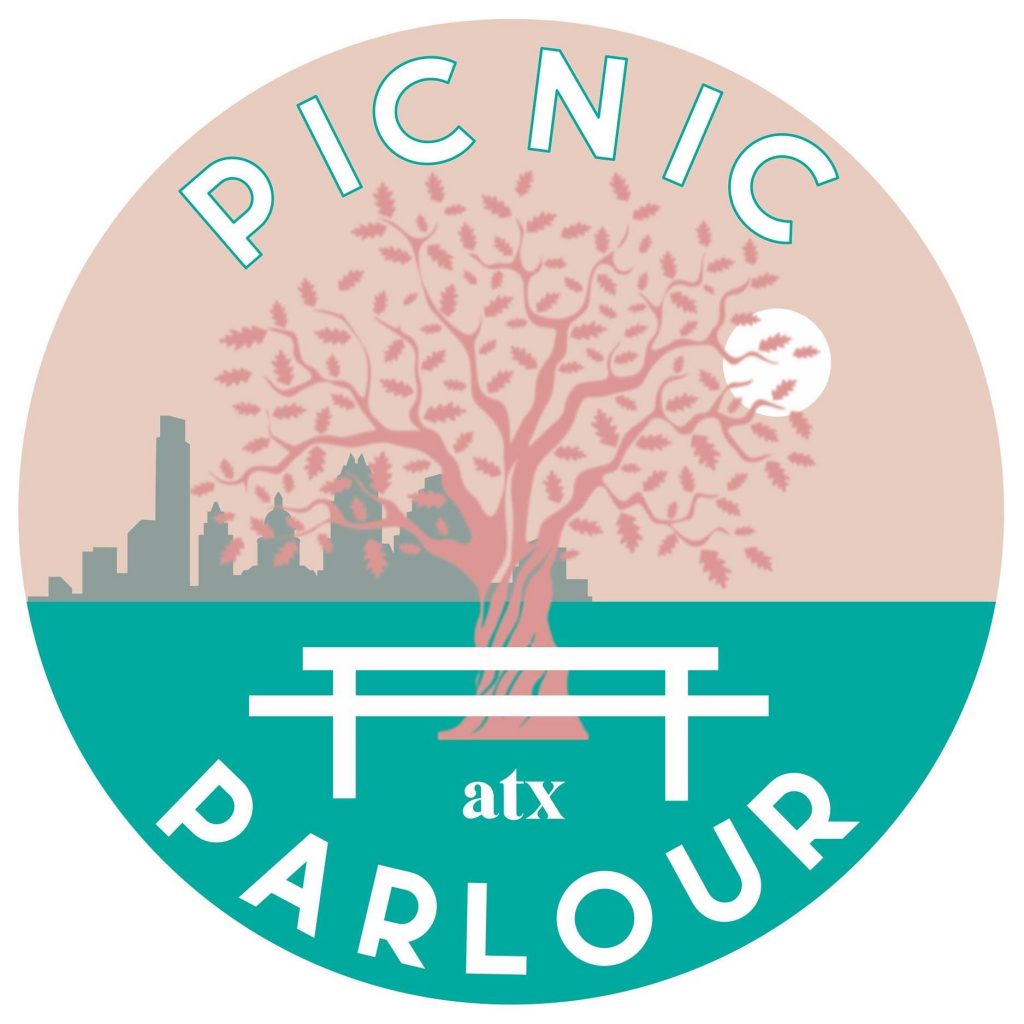 The newest fun thing is to hire a picnic company to create the perfect picnic for you! Picnic Parlour ATX will create "Dreamy Bohemian picnics curated for any occasion." Pick one of our sites below and let Picnic Parlour create the magic for you for the perfect date!
Picnic Parlour ATX grew out of a love for hosting friends and family and the Austin outdoors. We provide luxury picnics that can be set up at a local park or backyard! Our picnics include set-up and clean up, a low table, table design, dinnerware, utensils, wine goblets, napkins, faux or dried florals, ice, ice bucket and sparkling water. In addition to our setups, we work with local vendors to provide light bites, desserts, balloons, fresh flowers and more as add-on options. 
We provide a unique and stress free  way to enjoy any occasion. Birthdays, Anniversaries, Proposals, Bridal/Bachelorette parties, and more. 
Picnic Palour ATX | Picnic Palour ATX Facebook | Picnic Palour ATX IG
Round Rock is home to so many beautiful parks and outdoor spots that are just begging for you to throw down a blanket and have a picnic! Here are 10 of our favorite places to picnic in Round Rock.
#10 The Round Rock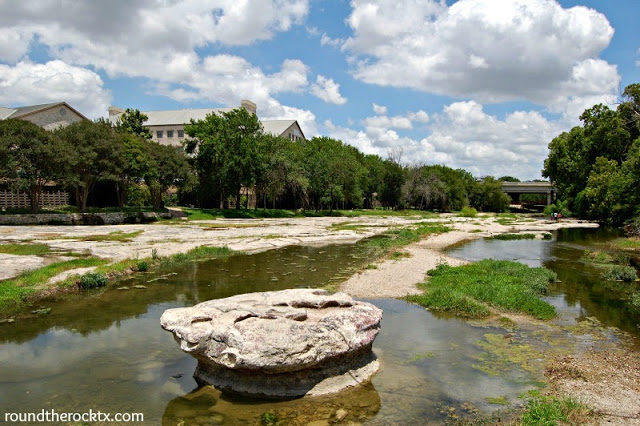 Did you know that Round Rock was named after an actual round rock? You can read all about it here. But giant rocks aren't the only thing Round Rock is known for. Papi's Pies is located super close to the round rock, and is also known for having the "Best Pie in Texas"! Grab some pie from Papi's, walk down to the round rock, and have yourself a very "Round Rock" pie picnic! Chisholm Trail Rd.
#9 Brushy Creek at Creekside Park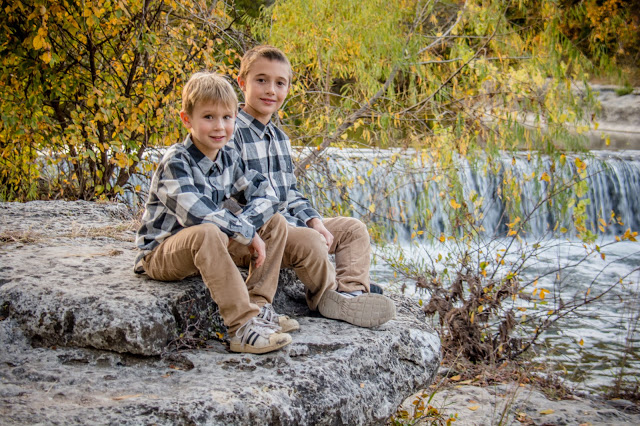 There are many access points along the Brushy Creek trail that run all throughout Round Rock. The Chisholm Trail Crossing Park (500 Chisholm Trail Rd.) is closed right now for construction, but you can still set up a sweet picnic at the water's edge just past the parking lot at Creekside Park, behind The Dance Spot. 900 Round Rock Ave.
#8 Main Street Plaza (Prete Plaza)
One of our favorite places to picnic in Round Rock is right downtown! We love to meet up with some friends, grab giant slices of pizza from Slapbox to-go, and bring them right around the corner over to the Prete Plaza for a picnic! The kids can run around and play in the wide open space or up on the stage while the parents relax at the tables and chairs. 221 E Main St.
#7 Joe B. Freeman Park
Joe B. Freeman is a gem of a park in Round Rock! Not only is there this sweet little zen maze, but you can also find a paved trail-head for the Brushy Creek Trail, a playground, horseshoes (bring your own), and more! Enjoy a picnic at the picnic tables under the covered pavilion, then take a leisurely stroll along the Brushy Creek Trail (and keep your eyes peeled for a Big Foot sighting)! 301 Forest Ridge Blvd.
#6 The Duck Pond
The official name for this beloved park is Shirley McDonald Park, but it's often referred to as the duck pond. This sweet spot has ducks and turtles swimming around the pond. You can also play at the playground or going fishing! Bring some birdseed, corn, or peas (never bread!) and feed the ducks while you enjoy a picnic of your own here. 4390 Brushy Creek Rd.
#5 Veteran's Memorial Park
This is a tiny park, but it's a fun place to explore! My big kids love to climb the trees here, and my 3 year old loves climbing on the little train. There's also a geocache location at this park! There's a beautiful spot right at the top of a hill here, that would be lovely for a peaceful picnic. 17813 Park Valley Dr.
#4 Round Rock West Park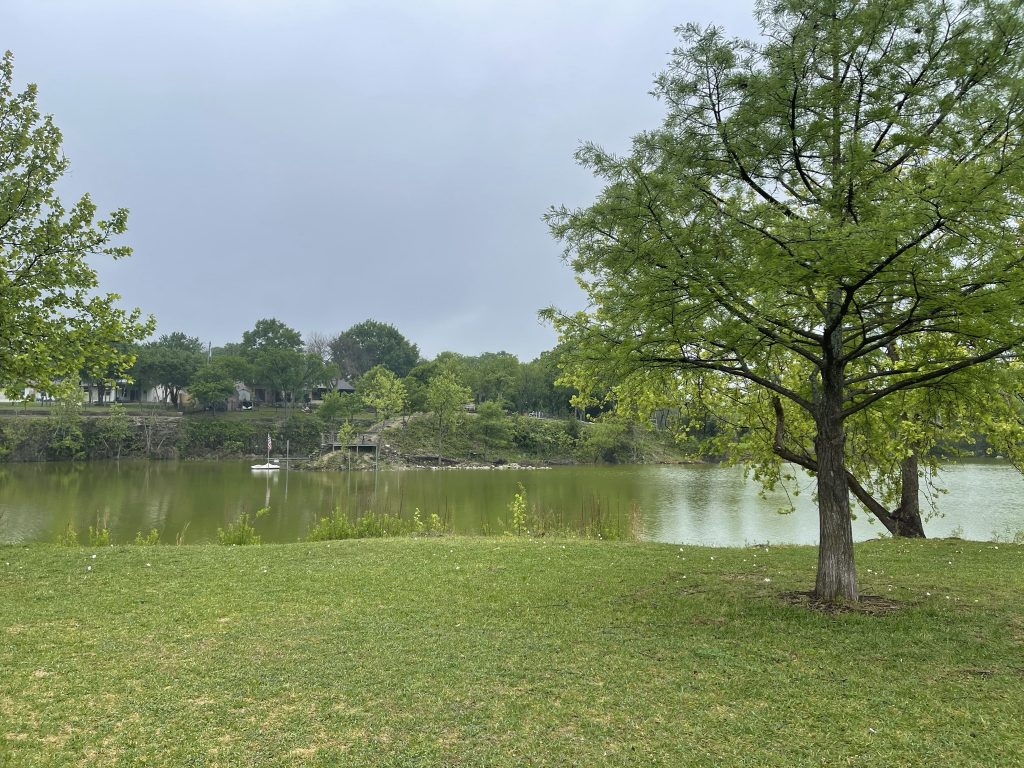 Round Rock West Park has a gorgeous setting for one of the best places to picnic in Round Rock. Bring a blanket and sit right along the lake, or use a picnic table under the covered pavilion next to the playground. This park has restrooms too, so you could bring some fishing poles and stay here all day! 500 Round Rock W Dr.
#3 Veterans Park
Veterans Park has a beautiful creek-side picnic pavilion and plenty of grassy space next to the creek. The kids can play on the playground while everyone eats! 600 Pecan Ave.
#2 Old Settlers
This enormous park has a million places to picnic, but our favorite spot here would probably be just past the Joanne Land Playground, right up by the water. There is a huge field where the kids can run, fly a kite, play soccer, etc. Or they can play over at the playground! There are picnic tables, but I would bring a blanket and sit closer to the water instead. 3300 E Palm Valley Blvd.
#1 Memorial Park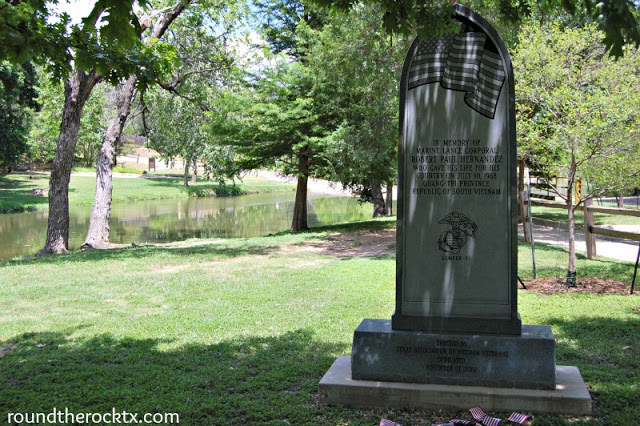 Out of all the places to picnic in Round Rock, our favorite is Memorial Park, because it's perfect for a picnic. There are picnic tables right by the water and a playground for the kids. It's such a beautiful setting and we love grabbing some tacos to-go and setting up our picnic here. We're so lucky to have this picturesque spot right here in Round Rock! It's currently closed for construction, but we had to keep this spot on the list. Be sure to check it out when it re-opens! 600 N Lee St.
Other Articles You May Be Interested In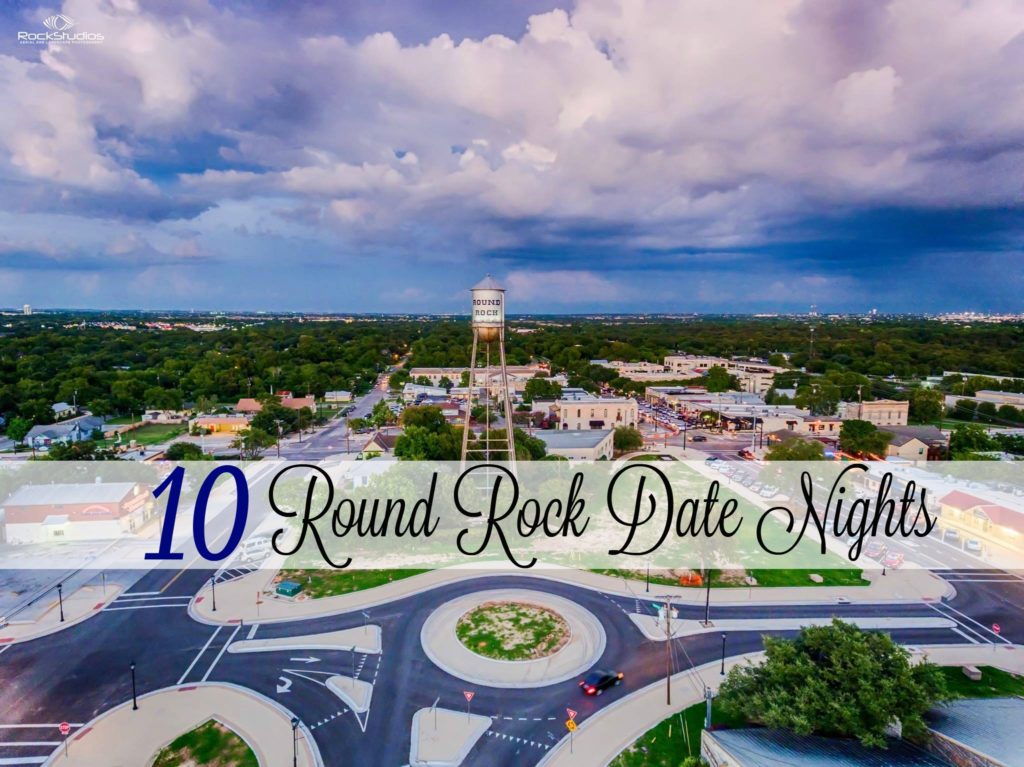 Farmers Markets in Williamson County
This is a sponsored post from Picnic Parlour ATX. All opinions expressed are our own.