Best Pizza in Round Rock, TX
Looking for the Best Pizza in Round Rock? Check out our list!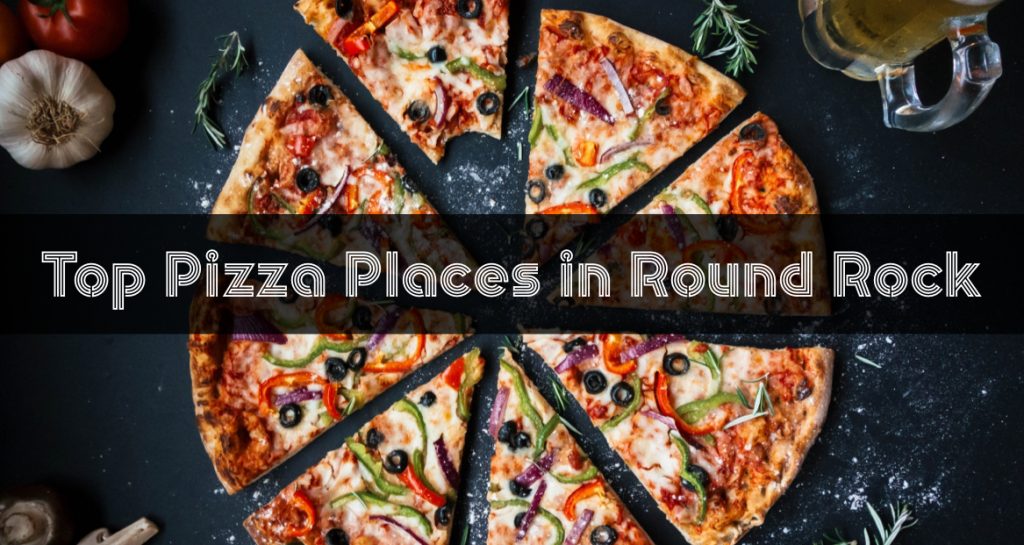 When the craving for pizza hits Round Rock delivers! We have several local businesses happy to serve up your favorite combination of delicious dough, sauce, and cheese! Maybe you're looking for something less traditional? Round Rock has that too! Check out our list for Best Pizza in Round Rock!
Pinthouse Pizza
2800 Hoppe Trail Round Rock, TX 78681
512-717-0869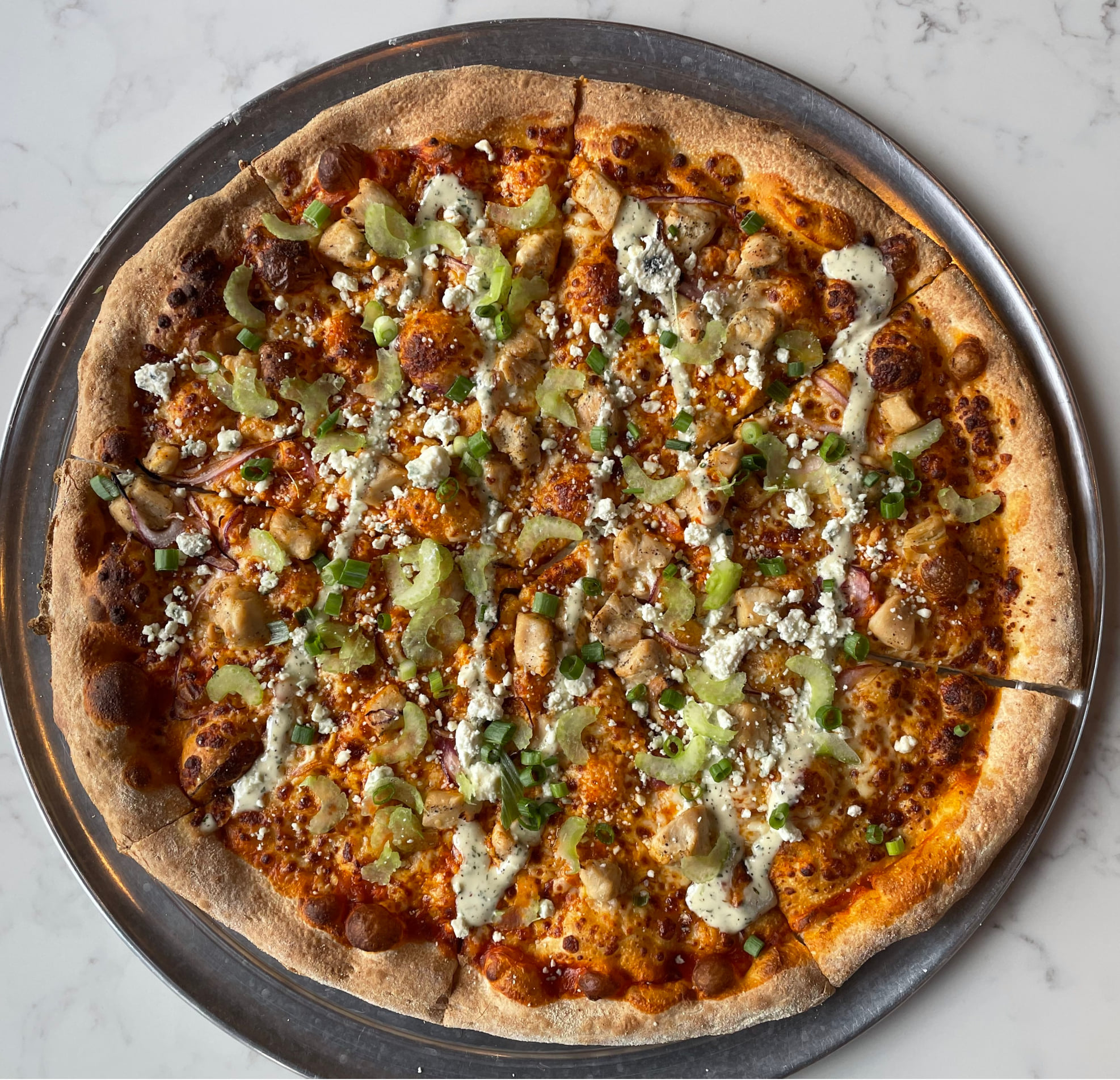 A favorite among locals, Pinthouse Pizza, is always part of the conversation when it comes to the Best Pizza in Round Rock! Founded by six guys who share a passion for craft beer and good food Pinthouse serves up both in their casual setting which is both family and large group friendly! Their menu covers all the traditional pizza options as well as several sensational flavor combinations you may not have thought of. Each month they feature an "Off the Map" pizza that is sure to surprise you!
High Country Market
3701 Gattis School Rd.
Round Rock, TX 78664
Is there anything High Country Market doesn't do well? From their fantastic wine bar, their incredible beer selection, and add to that list delicious pizza this place is certainly worth a visit! Do not be deceived by the gas station like exterior this place serves up quality food and drinks!
Slapbox Pizzicheria
201 E. Main St.
Round Rock, TX 78664
Centerally located in Downtown Round Rock, Slapbox Pizza is a great way to start an evening out or grab a pizza to go and enjoy Music on Main being held on Wednesdays beginning September 15th.
Palmero Pasta House
121 E. Main St.
Round Rock, TX 78664
Don't let the name fool you, this family owned restaurant in Downtown Round Rock dishes up some of the Best Pizza in Round Rock! Their dough is made in-house daily and is baked to perfection. They truly take pride in each and every pizza they make!
Gino's Italian Restaurant
1701 S. Mays St.
Round Rock, TX 78664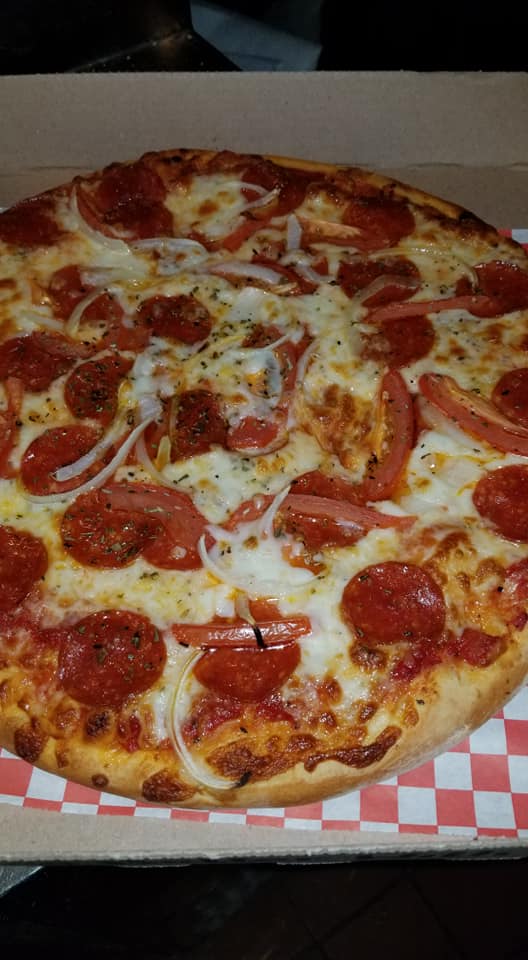 This local staple has been bringing the Best Pizza in Round Rock to the area for over 27 years! Build your pizza any way you like it or give one of their speciality pizzas, like the Gino's Special a try! They also offer a 10″ gluten free crust pizza.
Promise Pizza
1500 S. A.W. Grimes Blvd. #410
Round Rock, TX 78664
WOW! Promise Pizza creates their pizzas using fresh organic ingredients and they offer the option of a whole wheat or gluten-free crust with halal toppings and even vegan cheese options. If you're looking for the best Pizza in Round Rock that can accomodate special dietary needs this is your place!
Warpath Pints & Pizza
116 E. Palm Valley Blvd.
Round Rock, TX 78664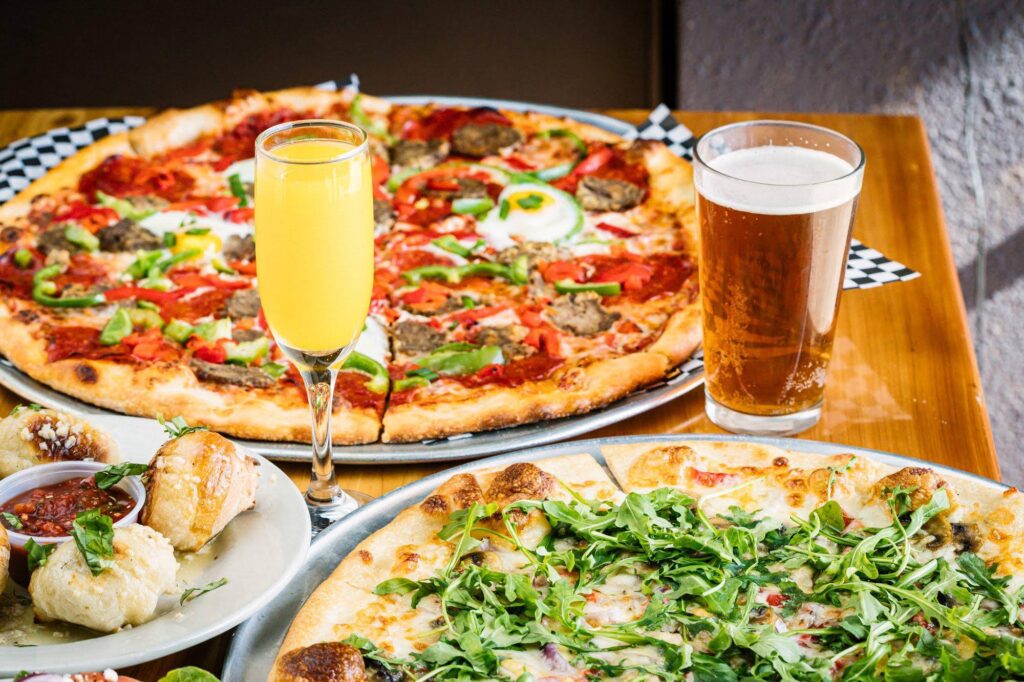 Warpath is your neighborhood hangout serving hand-tossed Brooklyn-style pizza, local drafts, and good vibes. They offer both vegan and glutenfree pizza! Give one of their specility pizzas a try, like the Boba Fett featuring Black Bean Sauce, Shredded Mozzarella Cheese, Buffalo Chicken, Yukon potato, Onion, Roma Tomato, fresh chopped jalapeño, and topped with fresh chopped cilantro. YUM!
Original Brooklyn Pie Co.
2711 La Fronterra Blvd.
Round Rock, TX 78681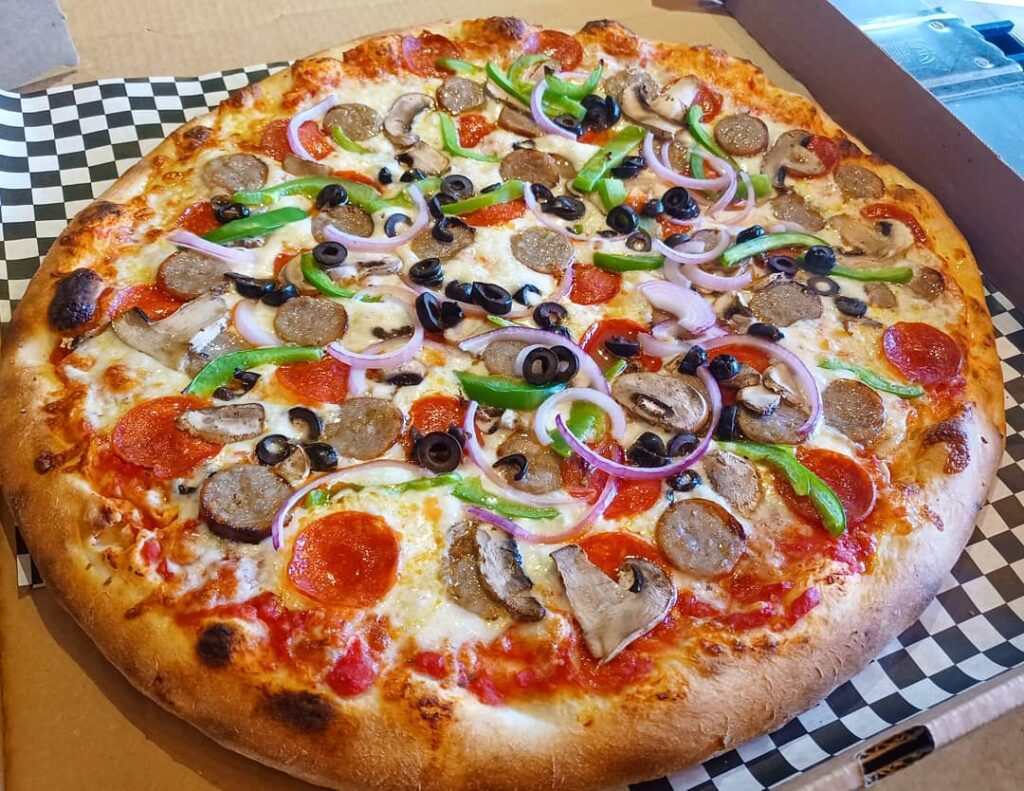 Are you a fan of New York style pizza? Then don't fuhgettabout Original Brooklyn Pie! Where you can enjoy the taste of New York right here in Round Rock.
Pizza Delight
1700 East Palm Valley Suite 430
Round Rock, TX 78664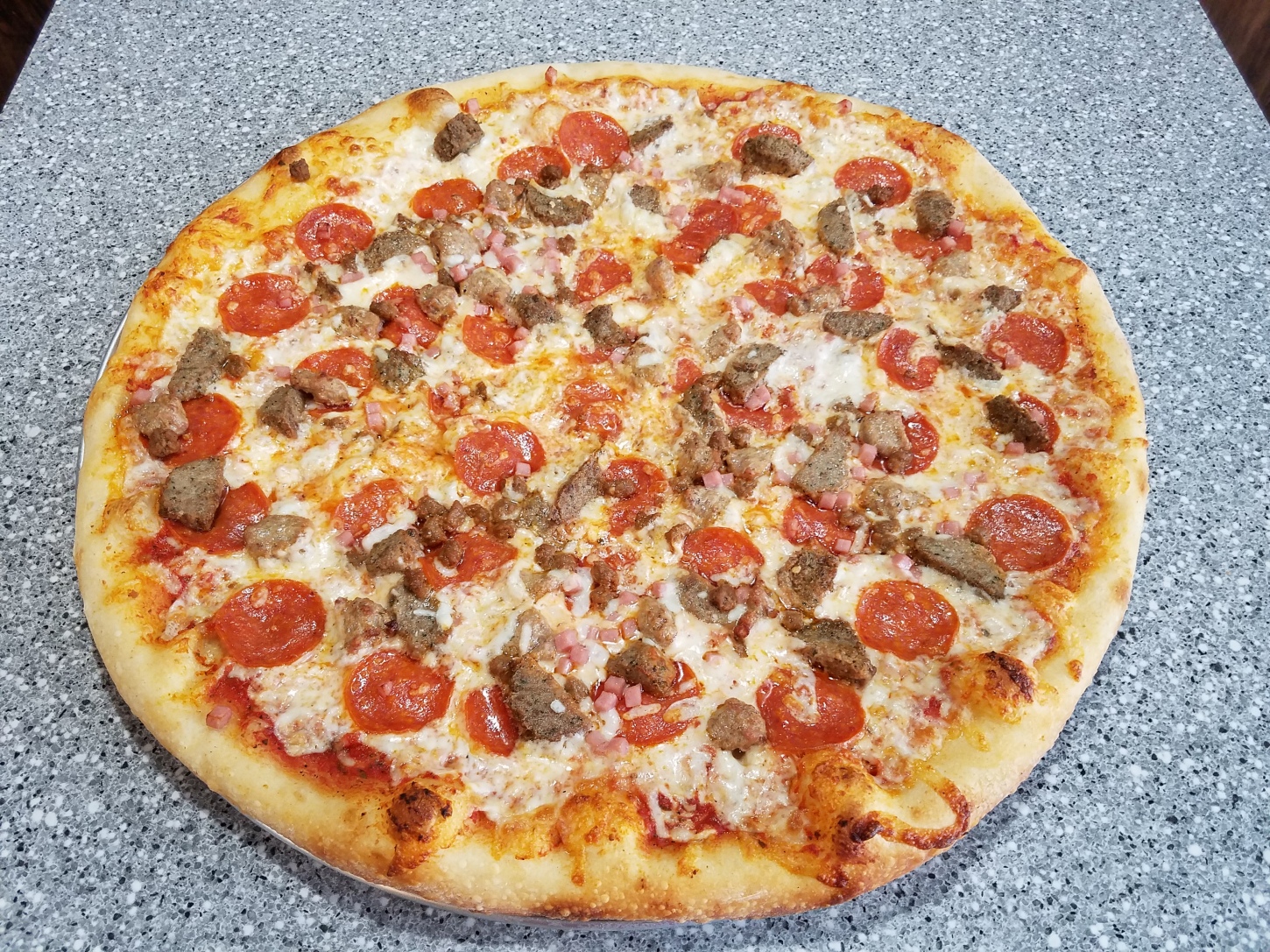 Pizza Delight has regularly been on our Best of Round Rock pizza list! Customers love their New York style pizza, wings, beer selection and enjoyable atmosphere!
Try these out and let us know what you think! Did we miss a hidden gem? Share it with us!
You may also like: