Better Than the Gym: Unique Ways to Workout in Round Rock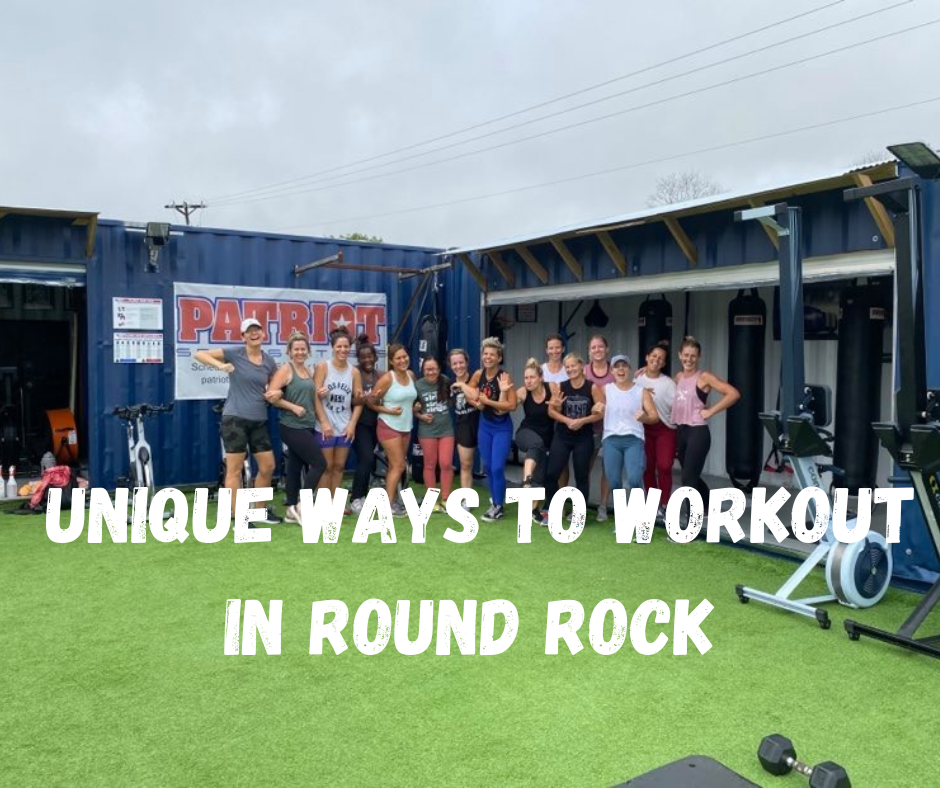 If you need to shake things up, we've come up with a list of places that are better than the gym for working out! No matter what level your fitness is currently at, or which part of Round Rock you live in, this list will have you getting in shape in no time, without feeling bored at the gym! I've personally gone out and tried 9 of these places and can't wait to test out the rest. Here are the most unique ways to workout in Round Rock that you may not have heard of.
Better Than the Gym: Unique Ways to Workout in Round Rock
Group Fitness, CrossFit, and HIIT
The cutest husband and wife team, Douglas and Sharon (or "Shuggie") started this boot camp-meets-cross fit boutique gym one year ago and have been going strong ever since (pun intended). I tried their group fitness class which incorporates a warm-up with a bit of cardio, stretching, weights, and more. I loved their focus on form and emphasis on quality over quantity. They took away all my apprehension over trying cross fit for the first time, made me feel very comfortable and confident. Free trial class available. 17251 Great Oaks Dr, Round Rock.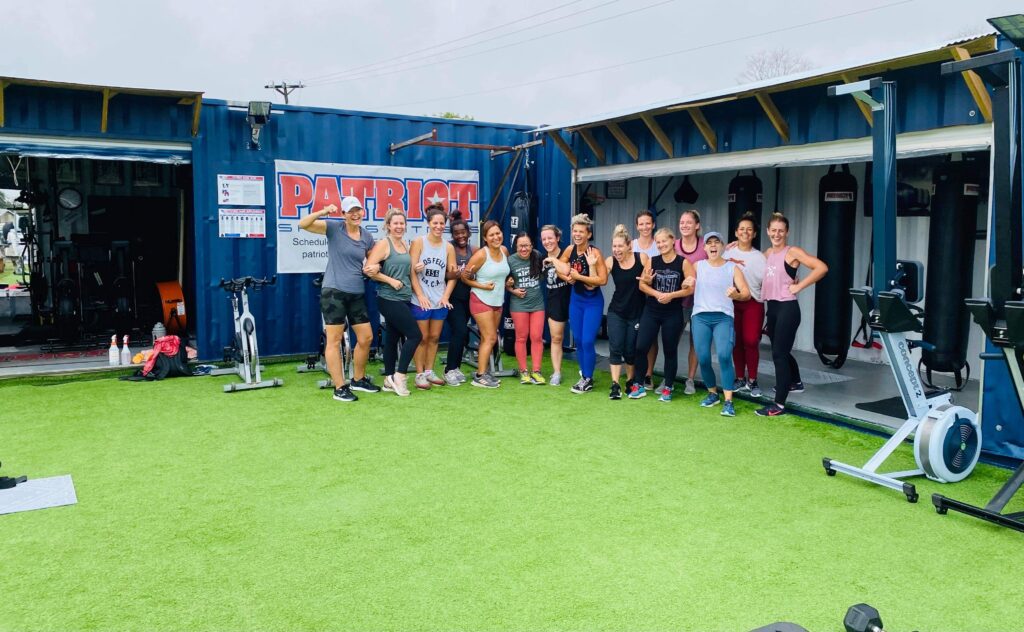 Another adorable husband and wife duo, Nick and Tracy, started their fitness center with the main goal of creating a community and making you feel like you're part of the family. I tried the Butts & Gutts Friday morning class and the kickboxing class (both taught by Tracey). Her energy is powerful and motivating, without being overwhelming. The music is pumping and everyone there is incredibly friendly and welcoming. Both classes had me feeling the burn! What they do for kids and families in the community is amazing too (check out their Girls' Em-pow-her-ment classes). What a true local gem! Free trial class available! 3805 Stonebridge Dr Unit 3, Round Rock.
HOTWORX is a virtually instructed exercise program created for users to experience the many benefits of infrared heat absorption, while completing a 30-minute Isometric workout or 15-minute High Intensity Interval Training (HIIT) session. As the infrared heat penetrates your body causing you to sweat, the isometric postures further accelerate detoxification by physically removing the toxins from your organs through muscle contraction. Free trial class available. 2150 E Palm Valley Blvd Suite 400, Round Rock.
Attention all moms! Burn Boot Camp offers free childcare while you workout. Never the same workout twice – camps are designed within a Weekly Protocol, including a combination of strength and high intensity interval training. They also have a 7 day free trial. 2711 La Frontera Blvd, Round Rock.
F45 is specifically designed to provide a functional full-body workout while improving energy levels, metabolic rate, strength, and endurance. You can burn up to 750 calories per 45-minute session. Three day free trial. 3200 Greenlawn Blvd Suite 130, Round Rock.
CG is a fun and challenging workout program led by Certified Personal Trainers. One week trial completely FREE! Choose either outdoor or online workouts. Locations vary.
CrossFit Round Rock
CrossFit programed workouts designed to promote and enhance your health and fitness. Classes are scalable to the individual ability and include gymnastics, Olympic lifting, plyometrics, sprinting, and more. 350 Old W Dr, Round Rock.
Kickboxing
9Round offers a kickboxing themed fitness program that incorporates a functional, interval, cardiovascular, and circuit training regimens. The programs consist of a proprietary system of nine challenging workout stations developed by a World Champion Kickboxer. Free trial class available. 1400 E Old Settlers Blvd #301, Round Rock.
Fitness Kickboxing classes are 45-minute interval training sessions including cardiovascular & resistance training, as well as plyometric exercises and Yoga poses. Each class includes a warm up, several rounds of combinations on a high quality heavy bag, pairing up with solid abdominal exercises. Free trial class available. 1201 S Interstate 35 Mays Crossing Shopping Center #315, Round Rock.
Movement/Gymnastics
If you ever get bored of working out, then this place is for you. They have the most unique approach to exercise and everything they offer is so much fun! Yes, they are a kids parkour and ninja gym, but they also offer adult classes such as barre, Pilates, aerials, martial arts, yoga, handstands, parkour, trampoline, ninja warrior, recovery, weights & fitness, tumbling, rock climbing, tricking, and more! Free trial class available. 2701 Gattis School Rd #100C, Round Rock.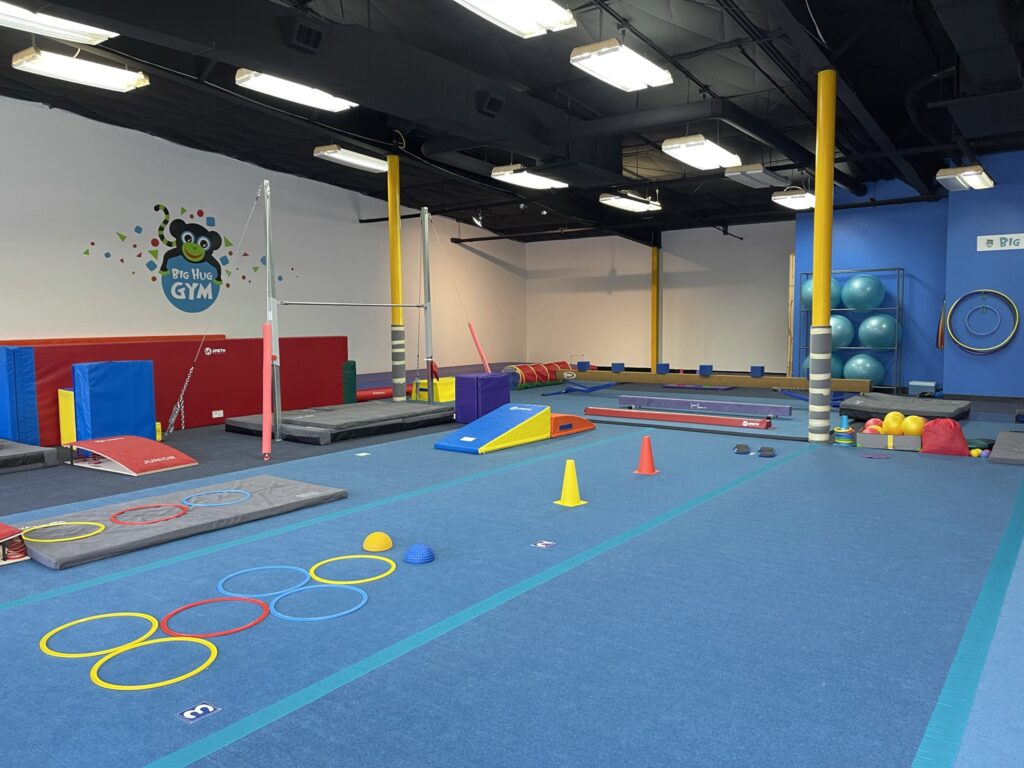 Not just for kids! Big Hug Gym offers adult classes that focus on the development of fitness skills and coordination through gymnastics and are intended for all adults. Adults of all ages and from all backgrounds are welcome, even if you have never been to any gymnastics class before. With this training you will feel the advantage of these new skills in other recreational sports and in everyday life. Free trial class available. 1920 Sam Bass Rd, Round Rock.
ATX offers Pole dance, Flexibility, Buti yoga, and movement based classes. Book a group or individual private lessons. 1100 Sam Bass Rd STE 202, Round Rock.
Yoga
Coming soon! Opens November 1, 2021. BLACK SWAN YOGA is a donation-based, 90-degree HEATED yoga studio that honors all yogic styles, practices and philosophies. Free trial class available. 2800 S I-35 Frontage Rd Ste. 310, Round Rock.
Yoga classes offered for all levels. 309 W Main St #121, Round Rock.
Pilates and Barre
Reformer-based Pilates classes for all levels with exceptional instructors. I liked my free trial class so much that I purchased a 3-month membership. Make sure you bring your own grippy socks (or they will make you purchase a pair)! 2800 S I-35 Frontage Rd Ste 160, Round Rock.
Classical Pilates. 302 W Main St #202, Round Rock.
Boutique Pilates and movement studio that offers personalized private and semi-private instruction on the Pilates Reformer, Tower, Barrel, Core-Align, TRX, Cadillac and Chair. 307 N Mays St, Round Rock.
Private and small group instruction in classical Pilates. Free trial available. 1001 S Mays St, Round Rock.
Private and group classes available. 2681 Gattis School Rd #120, Round Rock.
Running
Local training groups or weekly fun runs with other people who love to run as much as you do. 3750 Gattis School Rd #500, Round Rock.
If you liked Unique Ways to Workout in Round Rock, you might also enjoy: