12 Top Indoor Play Places in Round Rock & North Austin
We rounded up the 12 Top Indoor Play Places in Round Rock & North Austin for your kiddos to have fun at!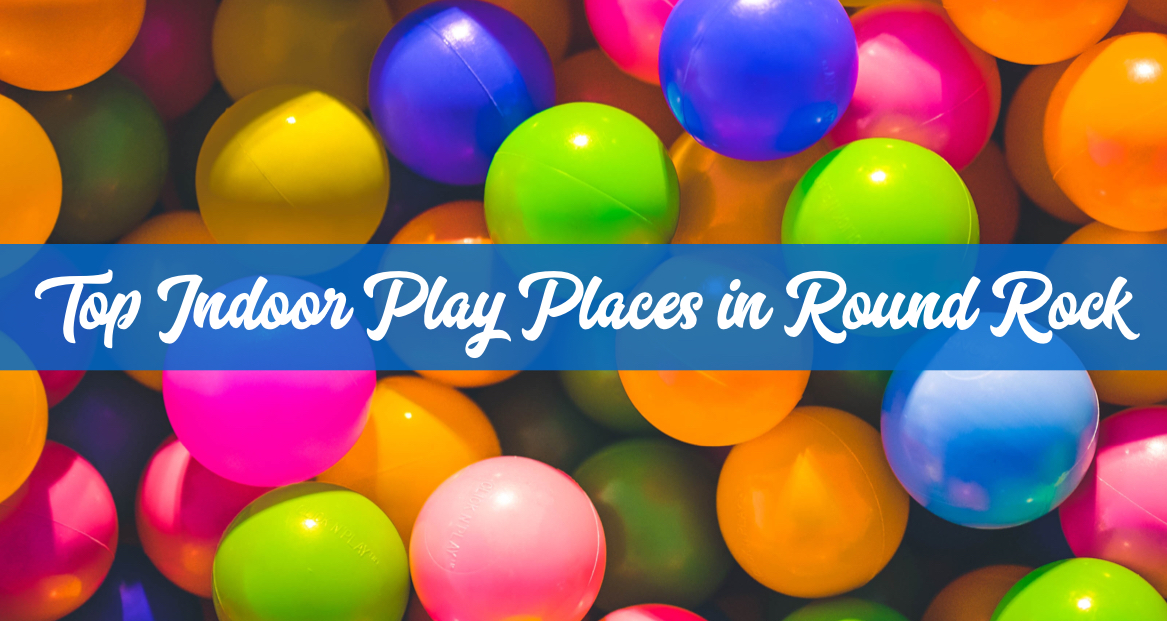 If the weather outside is too much to take, head for indoor fun where the kids can burn off excess energy. You can relax and enjoy yourself at these local play places, knowing that the kids are happily playing and making new friends.
12 Top Indoor Play Places in Round Rock & North Austin
Altitude Trampoline Park Round Rock
2800 S I-35, Suite 200
Round Rock, TX 78681
Facebook Page 
The new Altitude Trampoline Park Round Rock is a much welcomed addition to Indoor Play Places for Round Rock! We finally have a full-sized trampoline park for all ages! And not only that, Altitude has so many cool features that your kids will be busy for hours! Check out the Sky Trail and Sky Rail – the elevated obstacle course and zip line where you can spend unlimited amounts of time.  They also have numerous trampolines, foam pits, battle beams, climbing walls and more.  I particularly like the toddler area and dedicated week-day toddler play time! Check out all the things we loved about Altitude!
Monster Mini Golf and Laser Tag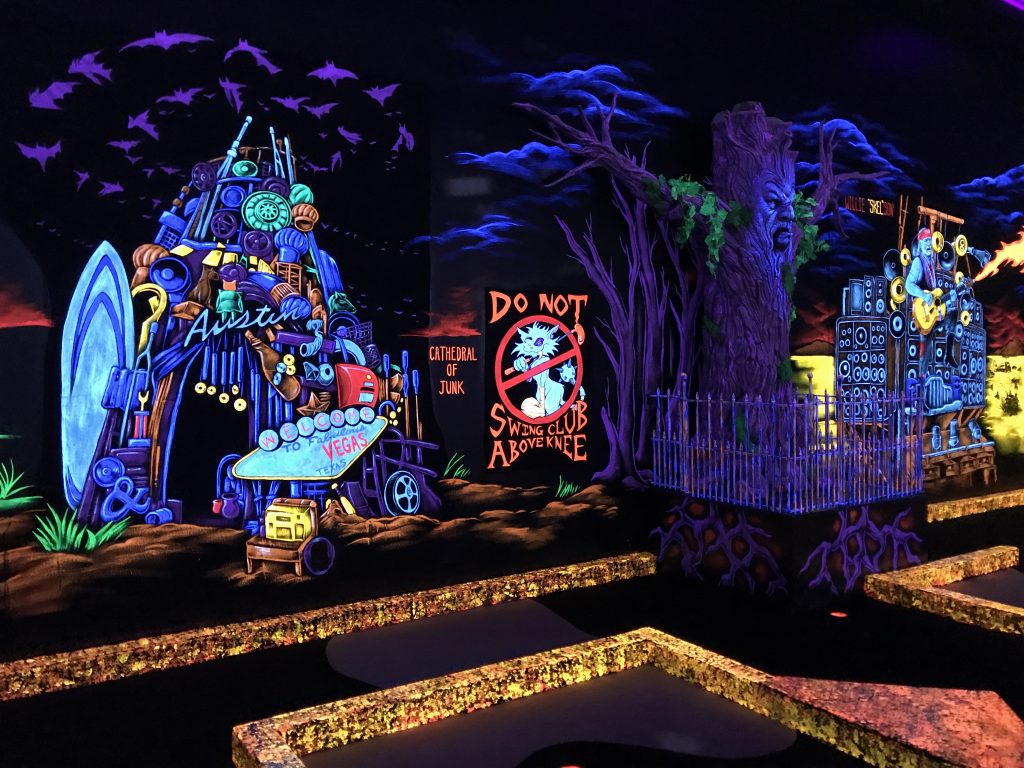 3916 Gattis School Road Ste 112
Round Rock, TX
512-609-8180
Facebook Page 
We love this quirky take on mini golf. It's an enchanting, upbeat take on the classic game that is popular with all ages. Your kids will love the beaming black lights that showcase the animated monsters that move, wiggle, and squawk. The 18-hole course is just challenging enough to be fun for the younger crowd and add an element of challenge for the teens. We got a kick out of the pop-culture artwork and became fans of the "Monsters, Music, and Mini Golf Life." You'll see why it's on the top of our list of play places in Round Rock.
---
iFly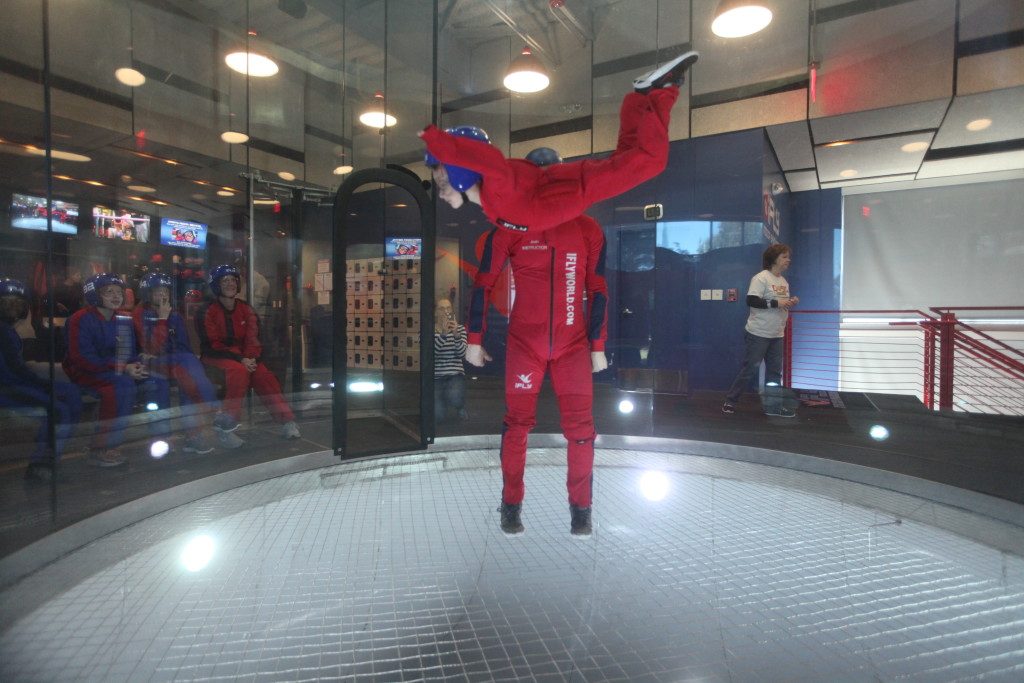 13265 US 183-A
Austin, TX
512-774-4359
If you really want to fly, don't miss the thrilling experience of skydiving with your kids. This modern wind tunnel gives kids and teens a chance to experience the sheer excitement of freefall without having to jump out of an airplane. From start to finish it took us about an hour and 45 minutes. It's a perfect way to introduce a science lesson and get a front-seat view of the new sport of bodyflight. Indoor skydiving is more athletically challenging than you might think, and you should expect it to tire out younger ones. Be sure to sign up for the videos so you can have a record of your child's first skydive.
---
Dart'em Up
Market at Lake Creek
13776 US-183 #104
Austin, TX
512-735-1919
Enjoy the ultimate gaming fun in real life by suiting up with a blaster, goggles, and colored vest for a game of combat with dart blaster guns. Dart guns and soft nerf foam darts are provided. Players receive instructions and rules before joining in the fray, and referees are on hand to enforce proper gameplay. For older kids, there are designated black light sessions which provide a little extra thrill.
---
Catch Air Round Rock
Renaissance Square
1401 I-35 #130
Round Rock, TX
737-444-2992
The amazing floor-to-ceiling play structures like the giant three-story castle will have your 12 & under kids begging to return. Add in the creative activities like laser shows, bubble dance parties, and more and they'll never want to leave. Kids under 4-feet have a designated play area with padded rides, games, and swings, while the bigger tweens will love the interactive dance floor that reacts to every move. Around every corner there's another game, interactive projector, or screen to entertain. Best of all, you don't have to schedule a time to play because walk-ins are welcome anytime. Another one of the fun indoor play places in Round Rock to check out.
---
Mt. Playmore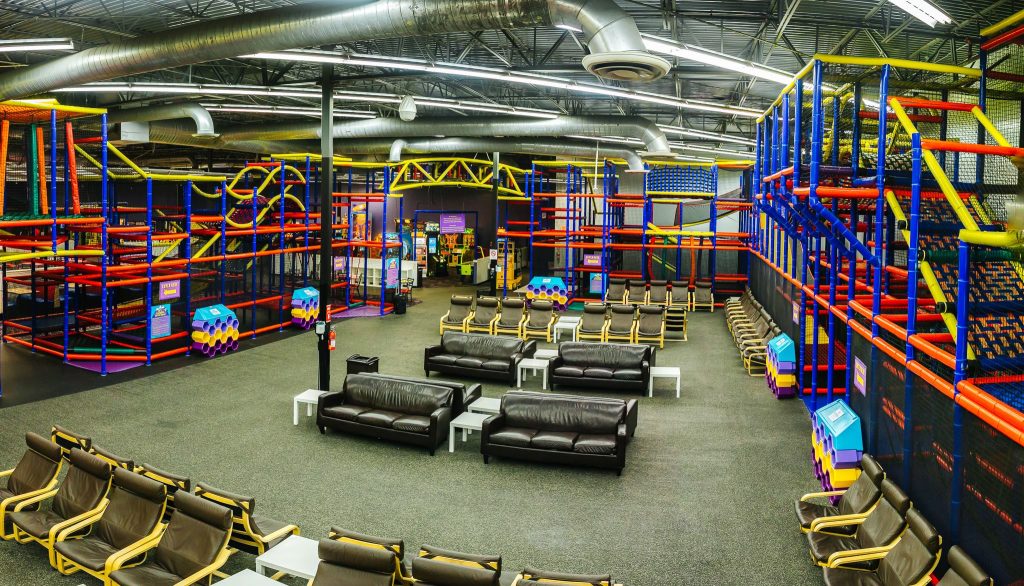 13609 I-35
Austin, TX
512-989-8886
This local attraction is a favorite for moms of toddlers, but all ages have fun here. More than 1,400 square feet of play space is completely dedicated to toddlers. The wide assortment of foam-core attractions make up a safe, non-hazardous play structure for little ones to climb, jump, and tumble. The floors are soft and impact-absorbing so they're easy for kids of all ages to safely and comfortably interact. One of the most convenient things about this is that you get unlimited return admissions throughout the day, so you can step out for lunch and come back.
---
Jumpstreet – Lakeline Mall
12617 Ridgeline Blvd B
Austin, TX
512-506-8583
This giant indoor trampoline park caters to kids of all ages who need to burn off a little bit of steam when the weather outside is too much to handle. With more than 20,000 square feet of wall-to-wall trampolines, the kids can safely go wild. Older kids love the trampoline dodge ball games, and every real Texan loves to take their chances on the electric bull. Your kids will love every minute and get a workout worth every penny of admission.
---
Pump It Up of Round Rock
3918 Gattis School Road #100
Round Rock, TX
512-252-7019
Safe, clean, and climate-controlled are the keys to a good time when you're stuck indoors. The kids can jump around, slide like crazy, and bounce off the walls. Whether you come for a structured party or during the scheduled Open Playtimes, the kids will enjoy every minute. Take advantage of the frequent jumper cards that can save you up to $2 per visit while enjoying one of the indoor place places in Round Rock.
---
Main Event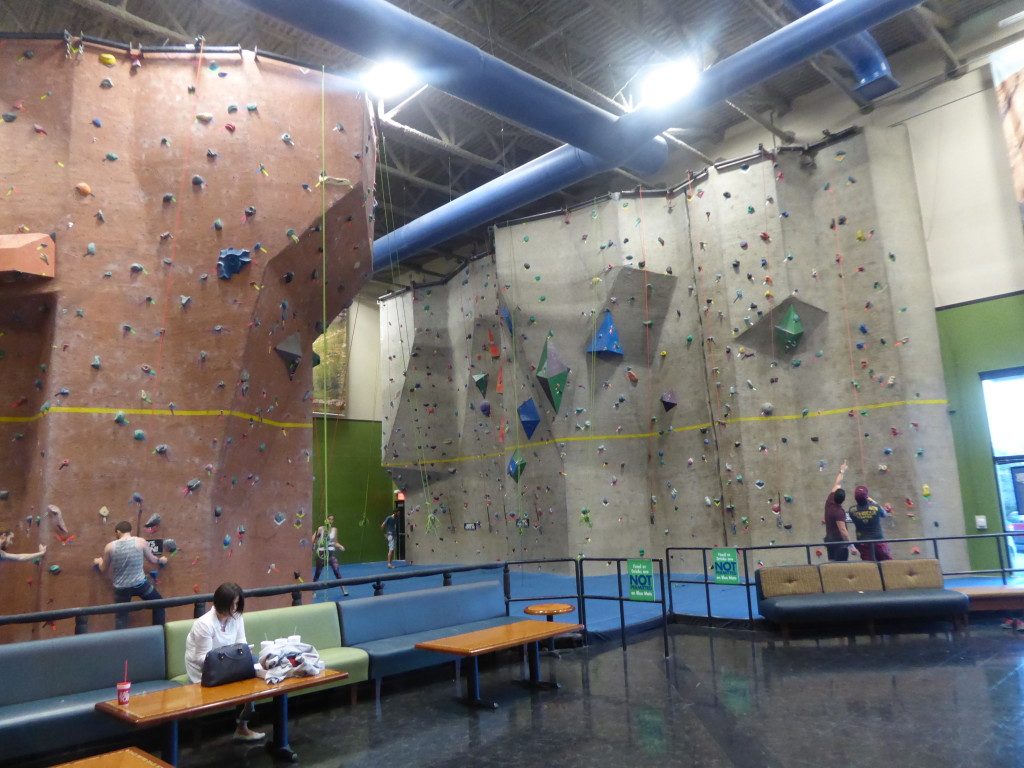 13301 North US Hwy 183
Austin, TX
512-401-0000
Main Event offers an easy, fun overview of rock climbing with state of the art 28-foot walls. Access to the 9,000 square foot climbing arena includes shoes, harnesses, and self-belaying equipment. You can even bypass the main entrance and go directly to the south side entrance that directly accesses the Rock Climbing area. When your kids are climbing the walls looking for an adventure, take them to Main Event and hook them into the harness. If you're brave, take advantage of the adjacent bowling, multi-level laser tag, video games, and more.
---
Archery Country
8121 Research Blvd
Austin, TX
512-452-1222
This new addition to the local activity scene offers well lit, comfortable, and tournament quality space for learning or practicing archery skills. Kids can enjoy the climate-controlled space to learn more about the sport, and even participate in USA Archery leagues. You can use the range at extremely reasonable prices in half-hour increments with your own equipment or rent equipment.
---
Creative Brick Builders Studio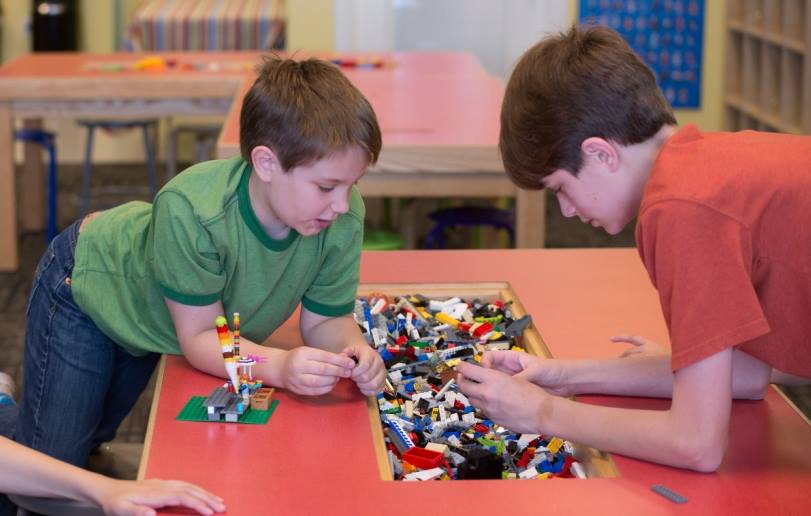 12 Chisholm Trail
Round Rock, TX
512-388-9003
This fun Lego-themed play area moved into a new, larger space in February 2018. Your kids will enjoy an indoor building experience loaded with new and vintage LEGO® bricks, minifigs, animals, and assorted building parts. Check their calendar for creative playtime schedules. Look for upcoming music lesson instruction in the 14 music lesson rooms. Just one of the many creative indoor play places in Round Rock.
---
Round Rock Sports Center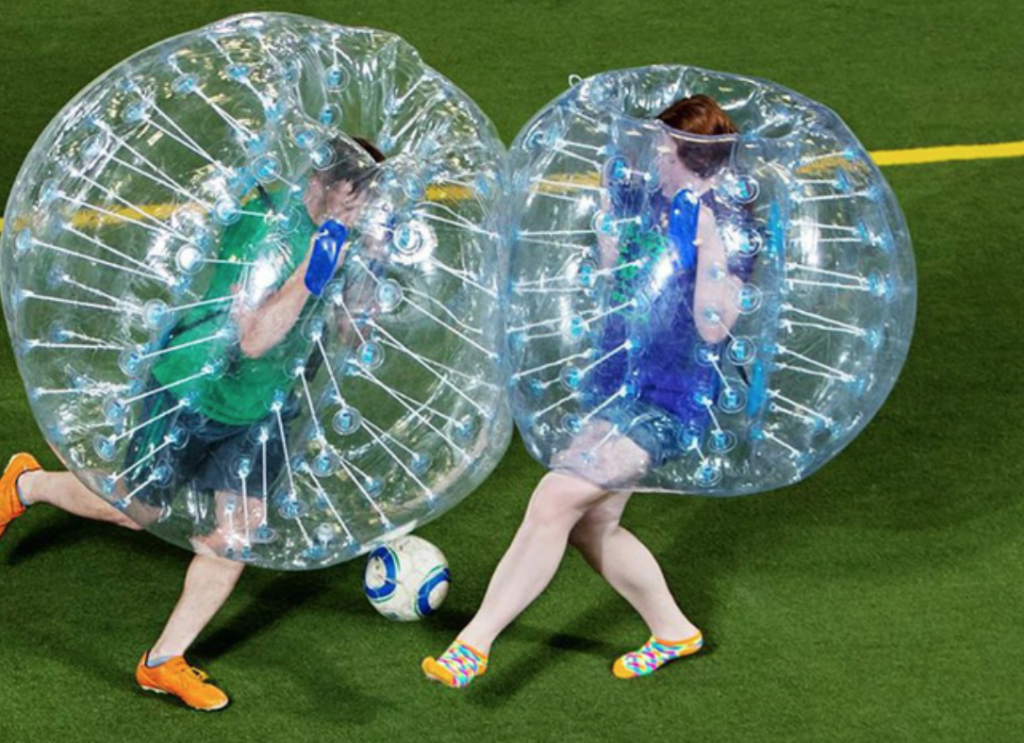 2400 Chisholm Trail
Round Rock, TX
512-341-3125
For the kids who have done everything there is to do in Round Rock, they'll love the new activity at the Round Rock Sports Center. Take time to schedule ahead and rent group space and equipment for a Bubble Ball competition. Two sizes of bubbles allow even your little ones to enjoy a day of bouncing around. Dress up, bring knee pads, and have the time of your life playing in the inflatable armor of these oversized balls for a unique and fun day of indoor play on a basketball court.
Which of these 11 Indoor Play Places in Round Rock have you been to and enjoy?  If you have other ideas, we'd love to hear about them.  Please tell us your favorite indoor play places in Round Rock in the comments below!
---
Other Rockin' Round-Ups You May Be Interested In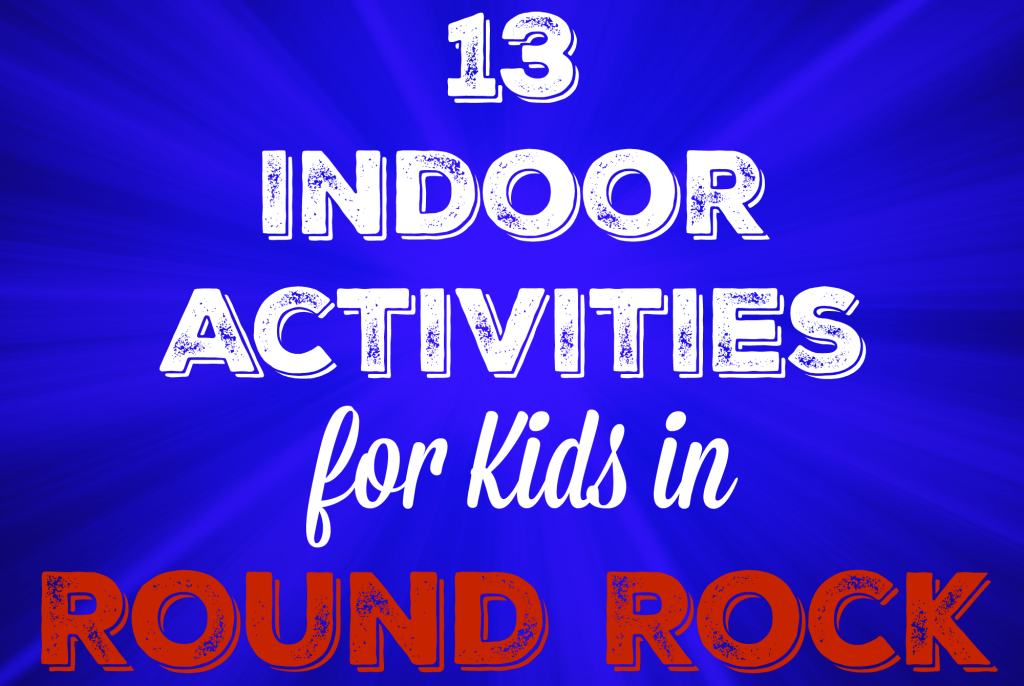 Indoor Activities for Kids in Round Rock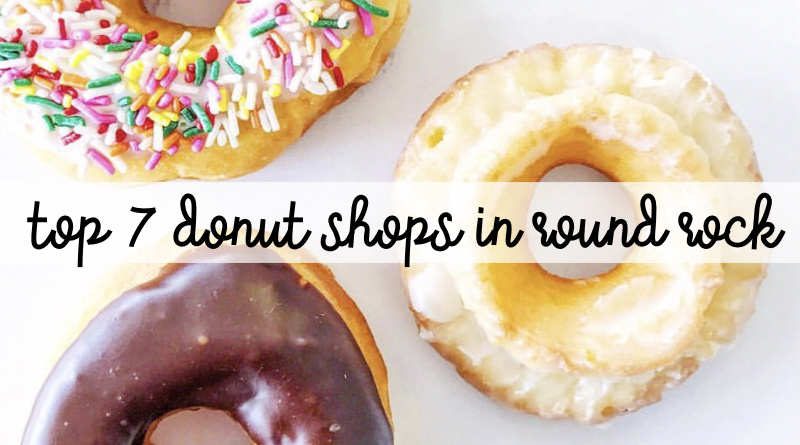 Top 7 Donut Shops in Round Rock