Magician Oscar Muñoz at the Library (all ages) | June 17, 2019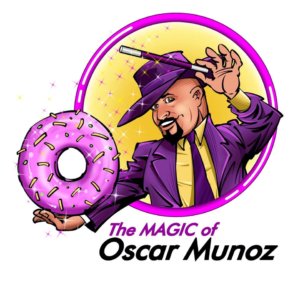 The Round Rock Public Library welcomes magician Oscar Muñoz on Monday, June 17, 2019 at 4:00 and 6:30 pm.
Using tricks, comedy, music, and live theater, Oscar Muñoz brings a 45-minute magical show to motivate, energize, and entertain.
This free program is fun for all ages.
Choose from one of two identical shows in Meeting Room C:
If you have questions, or are considering bringing a group of more than six children, please contact Children's Reference Desk at 512-218-3275.