Teen Book Club and author visit with PJ Hoover at the Library (ages 12-18) | June 18, 2019
Join the Round Rock Public Library in meeting room A at 6:30 PM, June 18, 2019 to meet P J Hoover and discuss her new book, A Broken Truce (Game Of The Gods, Book 1). This book is perfect for fans of Warcross, the Maze Runner and Ready Player One.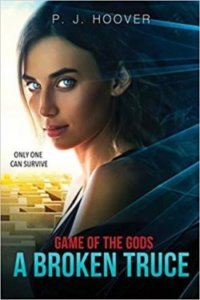 Please Note:While book club selections are chosen specifically for teens ages 12-18, parents may still wish to review the content for appropriateness for their child/teen.
Questions? Contact the Children's Reference Desk, 512.218.3275