Music on Main Street Concert – May 27, 2015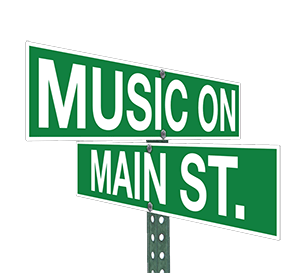 The City of Round Rock is sponsoring Music on Main Street, a free music series on the Main Street Plaza Stage, 221 East Main Street, Wednesdays from March through May 2015.
Bad Marmot performs rock music Wednesday, May 27, 2015 from 6:00 to 8:00 pm.
Bring a lawn chair or blanket and the entire family.
Visit the variety of dining options on Main Street or pack a picnic basket to enjoy the evening of fun and music! Food vendors will be on site.
For more information, please contact Kristin Brown.
Here's more information about Bad Marmot:
Austin Band Bad Marmot Captivates with Debut Album and Spring Tour
Four-piece southern rockers, Bad Marmot, released their substantive first album, "Sad. Beautiful. True." and will be performing at Music on Main in Round Rock on Wednesday, May 27th, at 6:00 p.m.
The new album fuses the diverse musical and personal credentials of the band, comprised of singer/songwriter Aaron LaCombe, lead guitarist Matt Bier, John Baker and drummer Mike Rothschild.
Born from LaCombe's lyrics, Bad Marmot describes their new album as an organic collaboration. "We take Aaron's work, dissect it, and put it back together," Rothschild explained. "Our connections to the songs emanate through our musical choices." Songs like "Time Goes On" and "Comfort and Whiskey" expose legitimate emotion and reflection, while "She Was a Waitress" and "Young Girl's Love" live in energetic playfulness.
LaCombe's penchant for storytelling is apparent throughout the album and resonates in their notably authentic live performances. "I think we have our hearts a little more in the game," he said. "No one in this band is a virtuoso. We have to rely on our whole being greater than the sum of our parts."
"Sad. Beautiful. True." is laced with collective nostalgia, and so is the band's targeted tour. Three of the member's hometowns dot the tour, including New York City, Detroit and Rockford, along with stops in Nashville, Cleveland, Pittsburgh and Louisville, KY. "It's just what we needed to do," said Baker of the tour. "We've been putting in a lot of hard work and the music sounds incredible."