Round Rock Donut Burger is Back at HopDoddy for a Limited Time
Get ready to break your New Year's resolution Round Rock! Hopdoddy Round Rock will feature something big this weekend!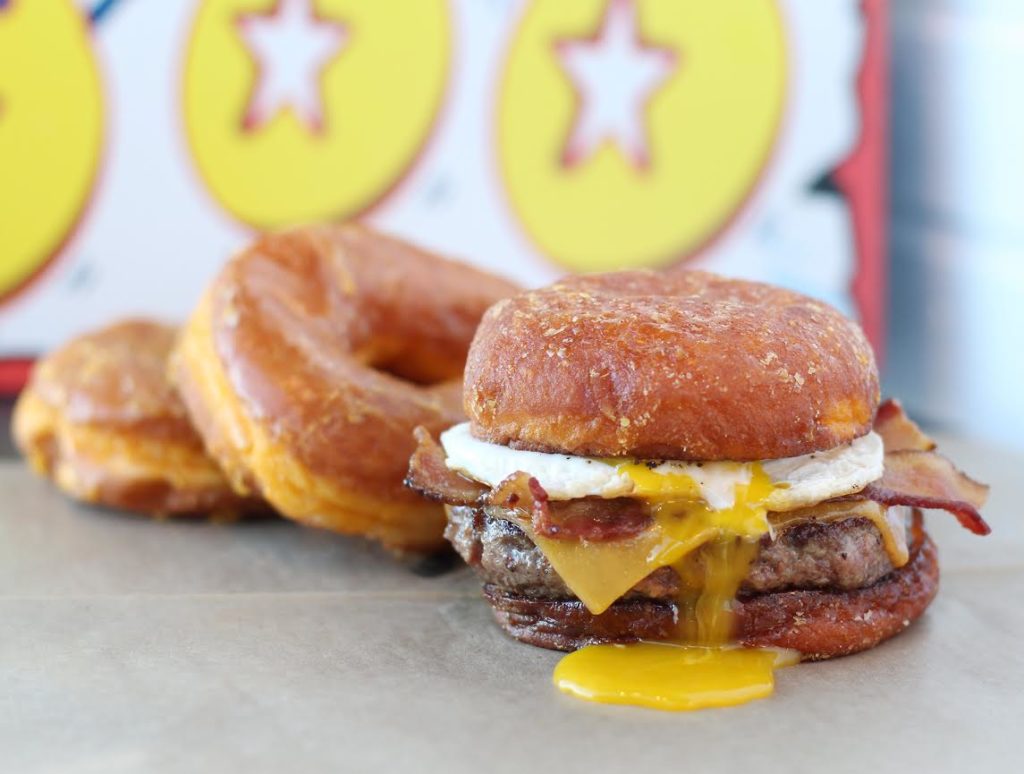 In celebration of Hopdoddy Round Rock's one year anniversary, the burger joint will be re-launching a limited-time CODE 7 Burger made with the infamous Round Rock Donuts available in limited-quantity January 20-22.
The burger will feature an angus beef patty, Tillamook cheddar, applewood smoked bacon and a fried egg sandwiched between a sticky-sweet Round Rock Donut. This famous burger made a brief menu appearance at the restaurant's opening last year and will cost $11.
Check out our friend Kristen's Facebook Live review of the Code 7 burger!