Hopdoddy Burger Bar Round Rock: Worth the Wait?
It's here, Round Rock! Hopdoddy Burger Bar opened it's doors to Round Rock yesterday, January 18, 2016.  And judging by the hour wait times, Round Rock was ready!
We and the opportunity to try our our newest restaurant and the whole family gives it a thumbs up! We expected the burgers to be excellent – and they were – but what impressed us the most was the welcoming staff.  They were incredible – from the Burger Bouncer who greeted us at the door, our waitress who refilled my kids drinks with a big smile….everytime….. and even the management who gave me some inside scoop about a special burger…..read on……
Hopdoddy Menu
Hopdoddy is a gourmet burger bar with some of the most unique burgers you will find.  And while my kids went for the classic burger, I had my mind set on the Magic Shroom: Angus Beef, Texas Goat Cheese, Field Mushrooms, Mayo & Basil Pesto. Never had I tried goat cheese on a burger – it was delicious.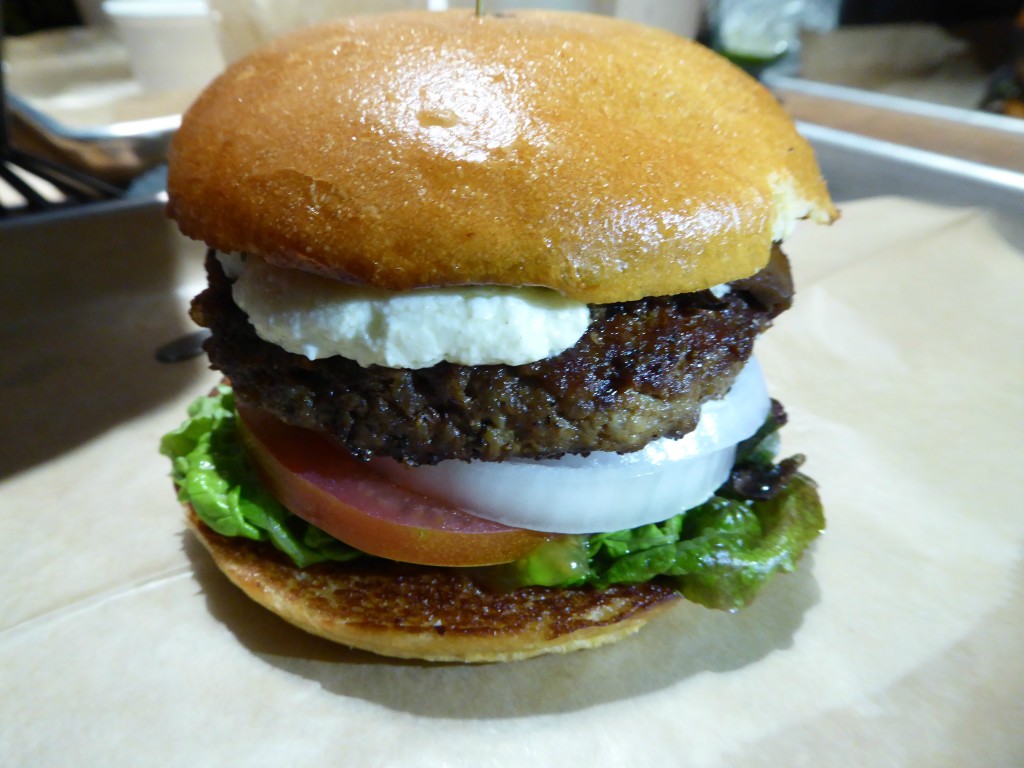 Pair that with their Parmesan Truffle Fries and you are golden.  So tasty!
We also tried the
My son opted for the Turkey burger (with bacon, of course) and thought it was delicious.  And they do have kid's meals – it's a slider that comes with fries.  Perfect for my 6 year old – he demolished it.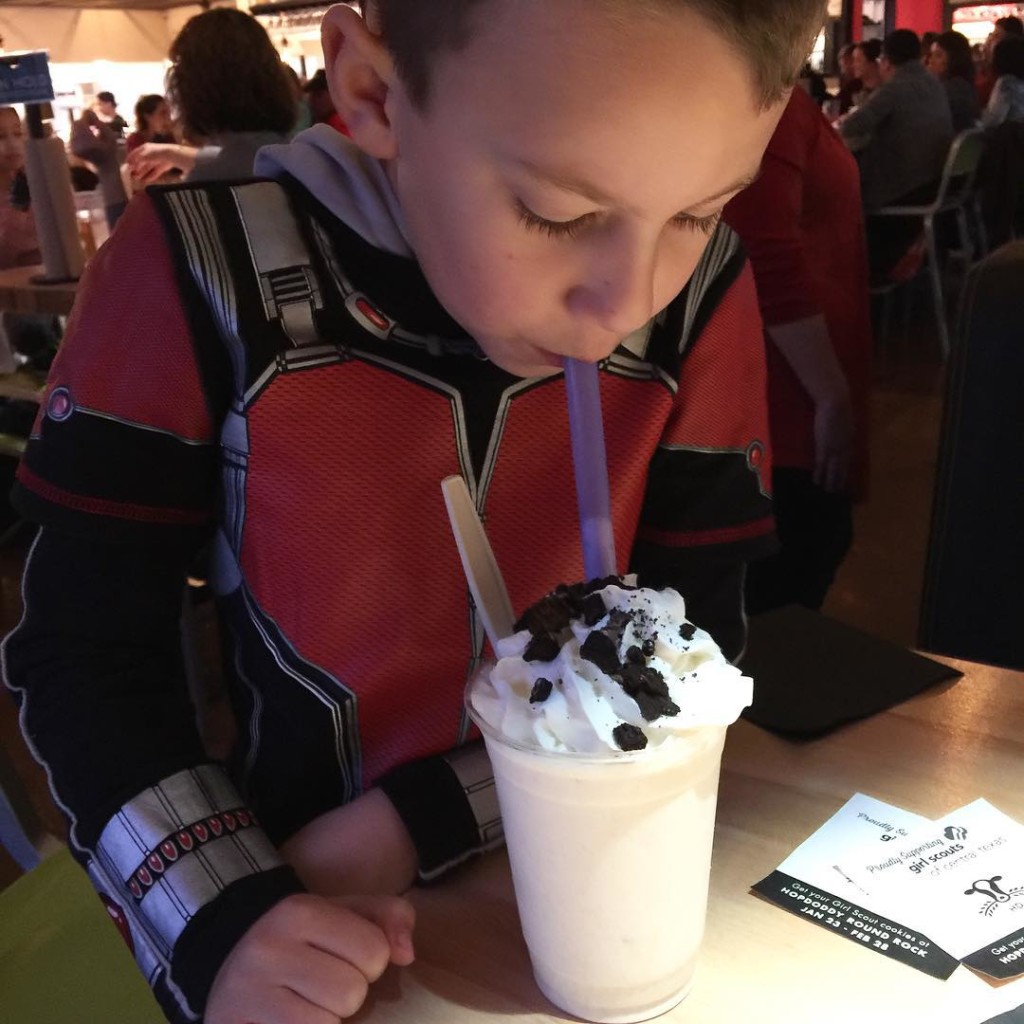 And come hungry for a shake!  Hopdoddy offers some pretty unique shakes – Oreos, Sea Salt Caramel, and Nutella with Chocolate Pretzels were our favorites.
Hopdoddy Code 7 Special
*****HOPDODDY SCOOP*****
We have the scoop on a very special burger that will be "tried out" this week – NO ONE else has this scoop (or so I was told yesterday). Hopdoddy wanted to try a unique burger for Round Rock – and what could be more Round Rock-erish than a BURGER surrounded by a ROUND ROCK DONUT???
Yup.  You read that right – an angus beef burger topped with cheese, bacon and a fried egg – with a Round Rock NOnut (donut with out a hole) for the bun. It's called the Code 7 – that's cop lingo for "coffee & donut break."
Hododdy is making this special Code 7 burger this weekend ONLY – Chef is making a dozen on Thursday, on Friday, and on Saturday and when they sell out, that's it!!  So make sure to get there as they open at 11:00 am if you want to try it!
Hopdoddy Social Hour
Unique to the Round Rock location, Hopdoddy is offering a Social Hour with killer deals on sliders, fries and drinks.  $5 from 3PM – 5PM. Wanna meet up??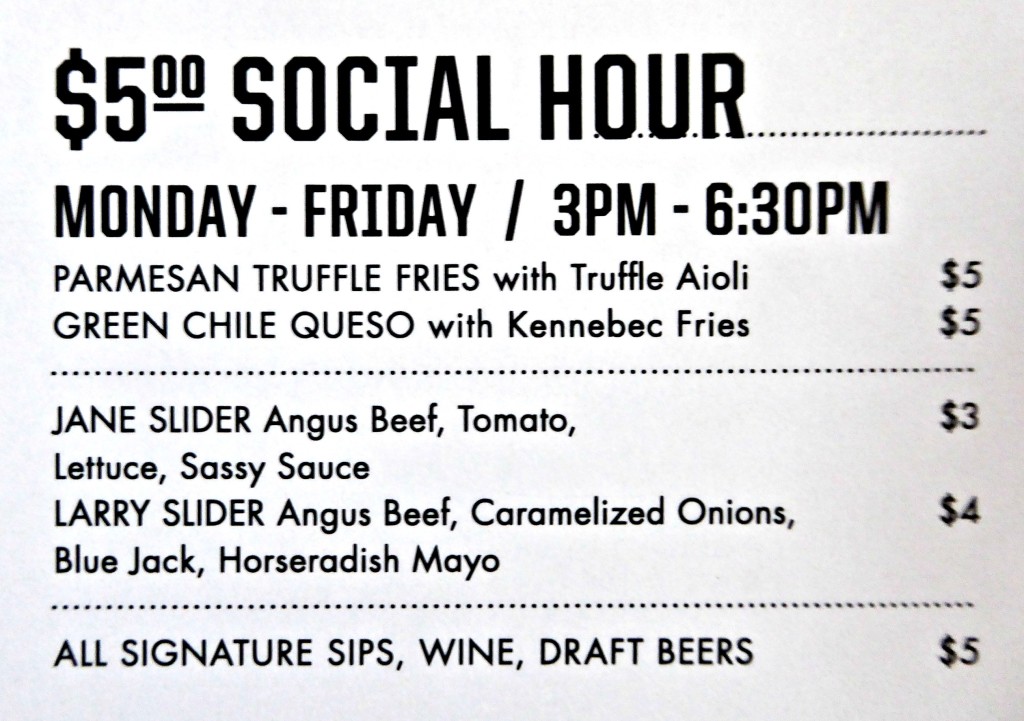 The Way HopDoddy Works
For those of you who have not been to a Hopdoddy before, you place your order before you grab a table. Most times, you can walk right up to the counter and order, then they will give you a table to sit at and the wait staff will being you your food.  Last night, and for the foreseeable future, there was a wait outside the building.  A Burger Bouncer will let you in when the line goes down.  At least for the first couple weeks, plan on waiting if you want to try it.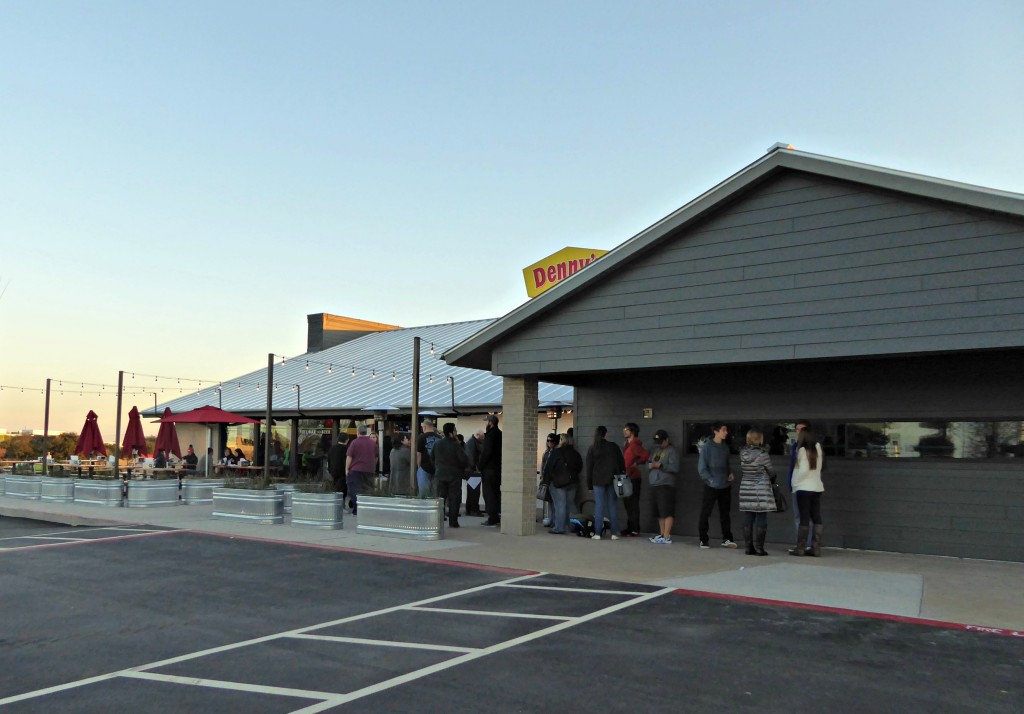 Hopdoddy: Is it Worth the Wait?
I'm going to be honest with y'all.  I have had friends RAVE about Hopdoddy for years.  We went. We waited in the line.  It was good for me, but not rave-worthy.
However, last night was a completely different experience for us.  Seriously.  The burgers were all delicious and so filling.  The fries were drool-worthy.  And my kids went on and on about their shakes.  It's an absolutely unique burger – and so filling, so come hungry.
As I mentioned earlier, the staff really made it a fun experience for us as well.  Everyone is very laid back.  They were not in a rush to get us in and out and the staff took the time to visit with all of us.  You could say it was an Opening Day excitement, but I really think the restaurant and it's staff are genuine and you will see that, even months later.
So the question is, is Hopdoddy worth the wait?  If you don't mind the full Hopdoddy experience, then yes, it is absolutely worth the wait.  The burgers are fantastic, the mood is fun, and it's cool to have this fun restaurant in Round Rock.
If you don't want to wait, be smart and go right when they open (even a little before) or middle of the day.
Either way – Hopdoddy is a great addition to Round Rock! Go support them and let them know we are happy to have them!