Round Rock High School 2020 Senior Spots
A tradition began a few years ago at Round Rock High School for incoming Seniors to purchase and paint parking spots. The practice has grown into a very popular event, and these Senior spots are works of art!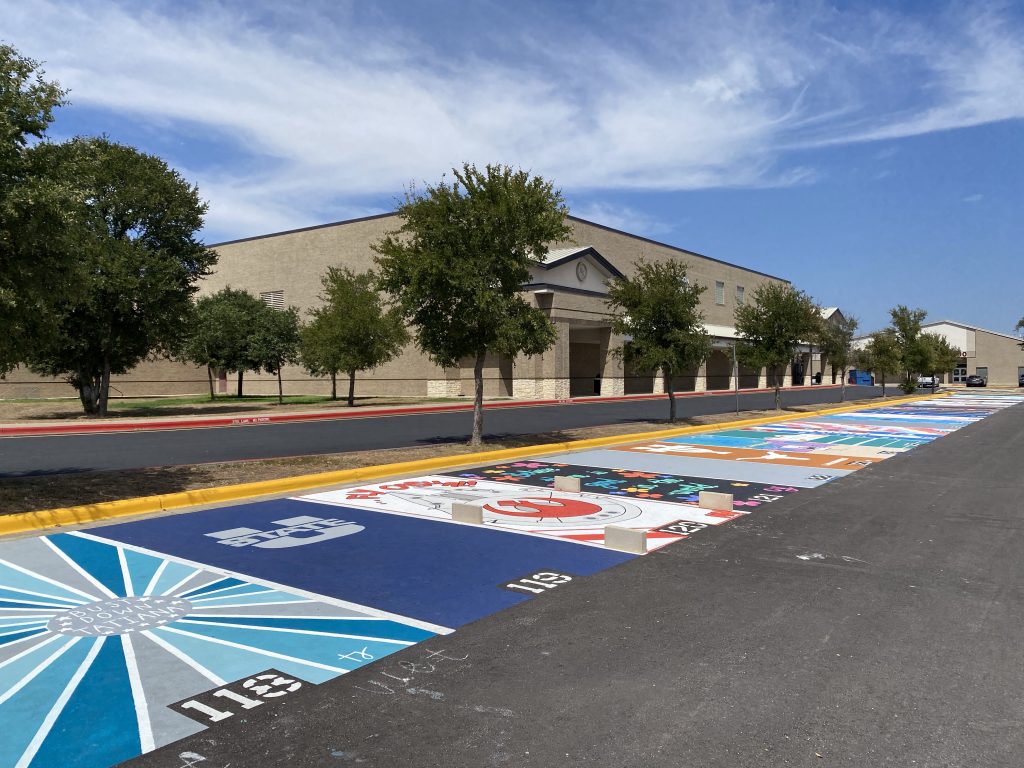 Many kids spend hours (sometimes days) painting their Senior Spots, trying to beat the heat of the August day by painting late into the night or even getting up before the sunrise.
Seniors show their personality by coming up with creative sayings, images, and artwork. We have really enjoyed walking thru the parking lot to see all of the Senior spots. If you get a chance, I would encourage you to do so too!
RRHS Senior Spots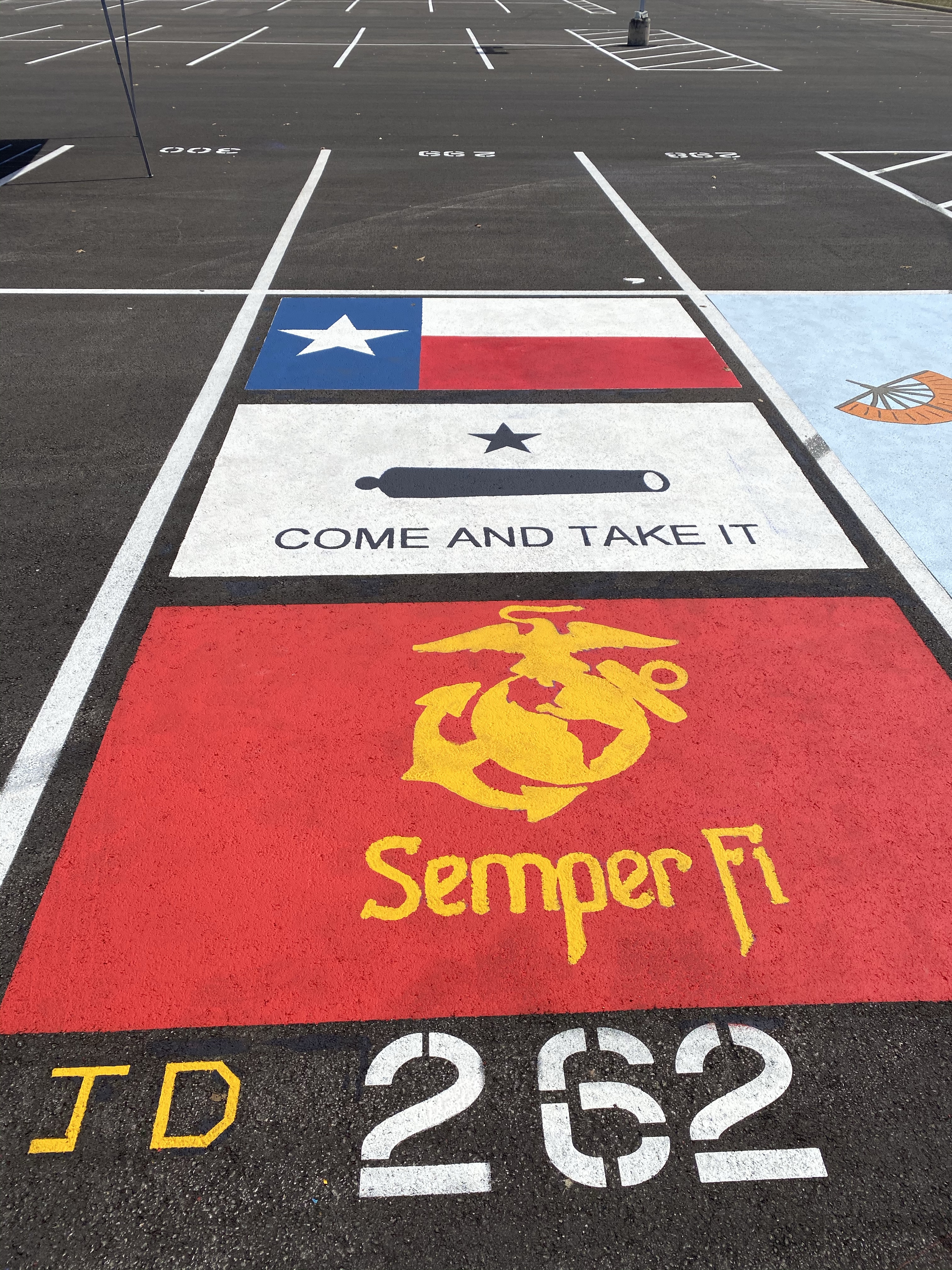 Some use stencils and chalk to trace the images onto the parking spot before painting them.
Loads of painters' tape comes in handy as well.
The humorous spots are always the best ones.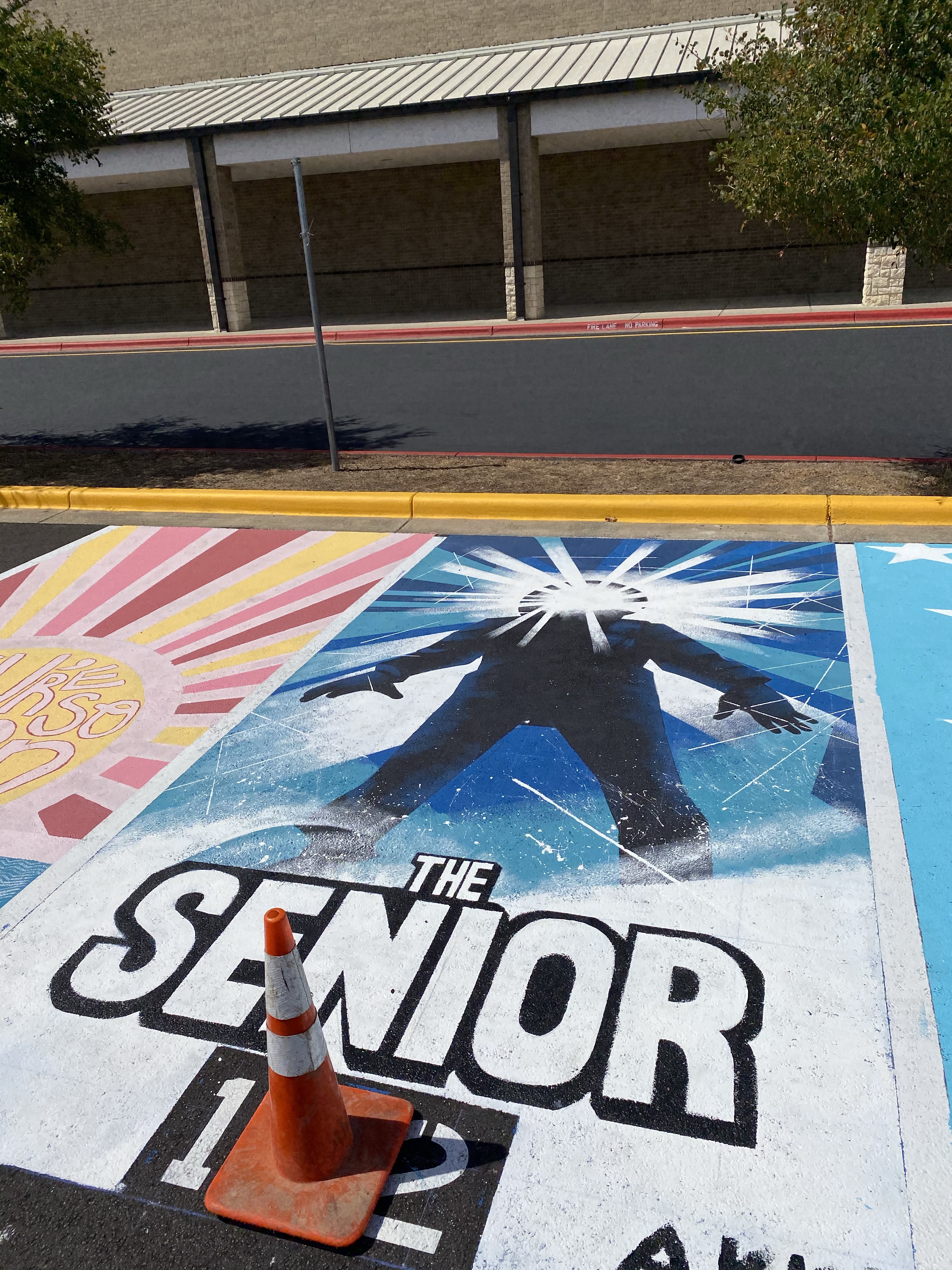 Sometimes you shake your head in amazement at how detailed they can be!
Love the coordination of friends with these 3 spots!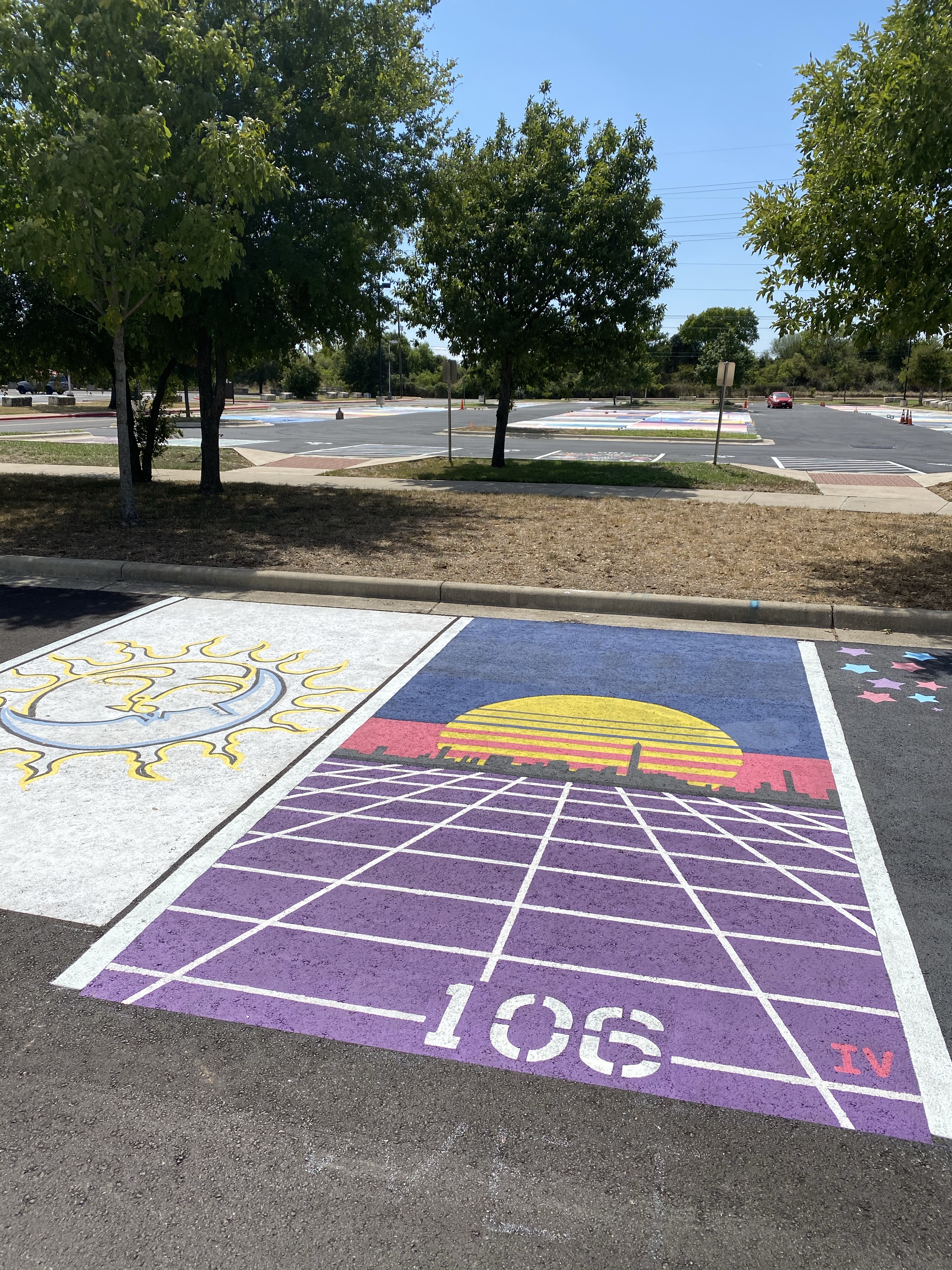 Again, the details and work that go into them are amazing!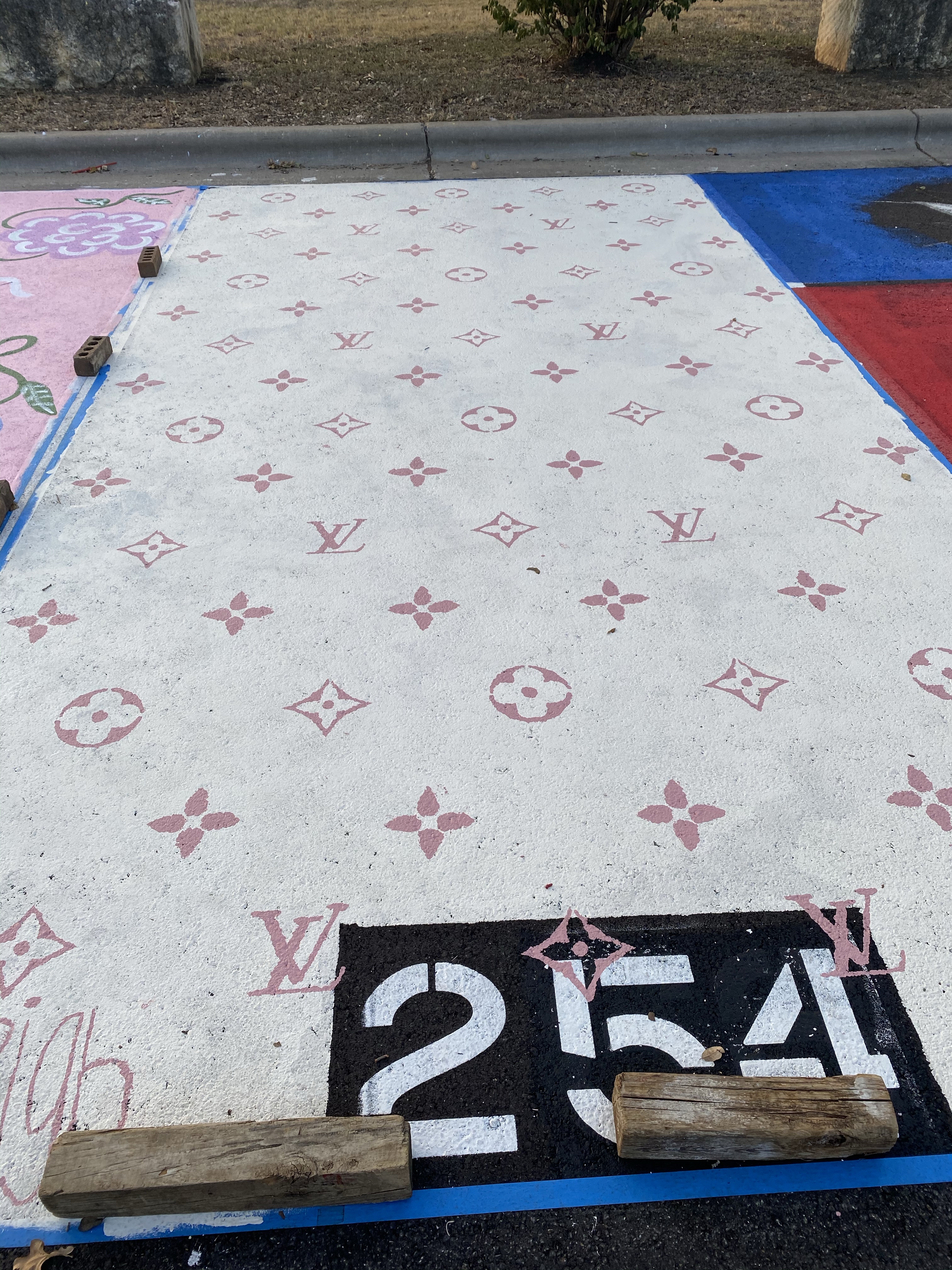 Gotta love this one!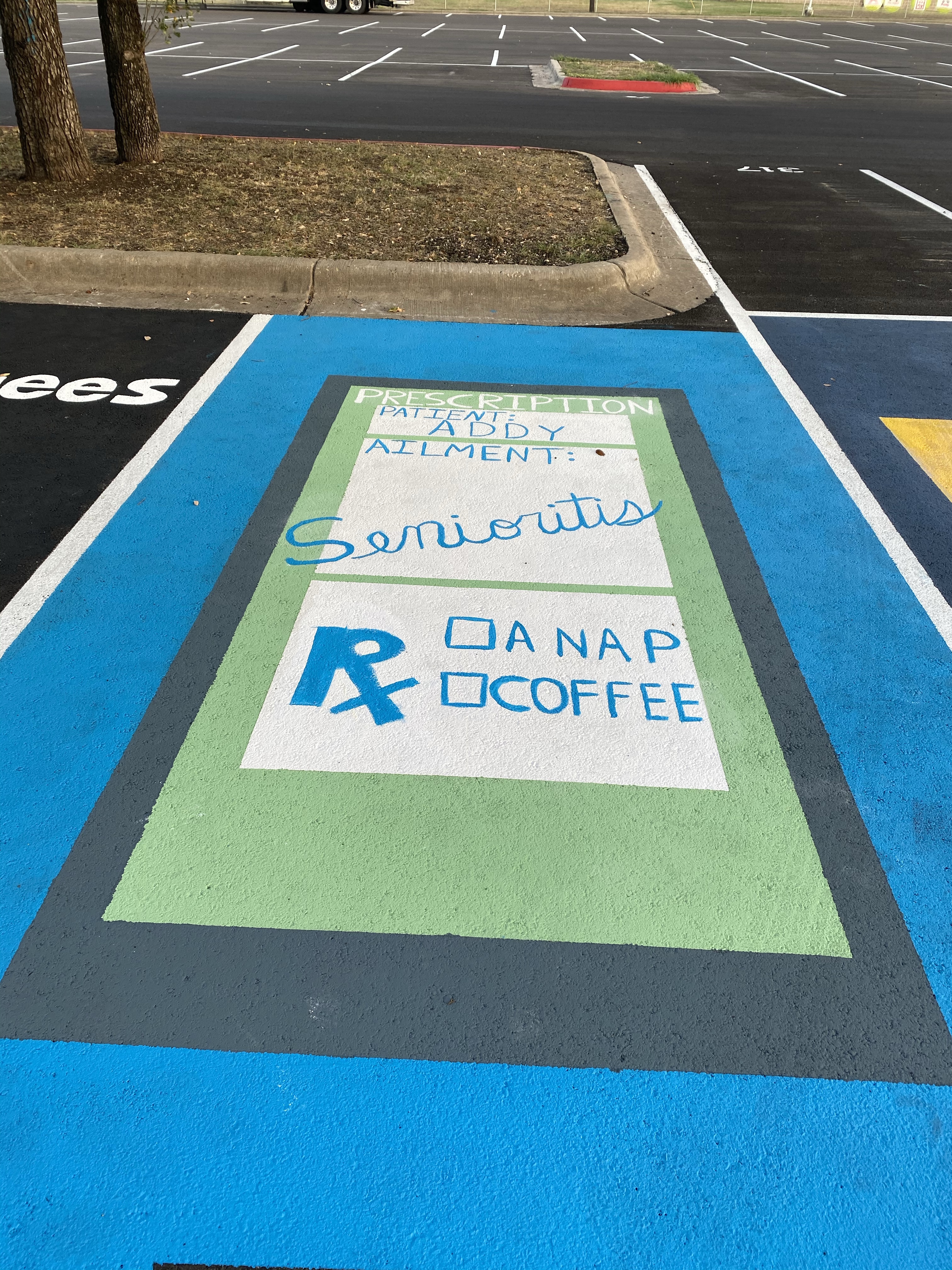 Creativity at it's best!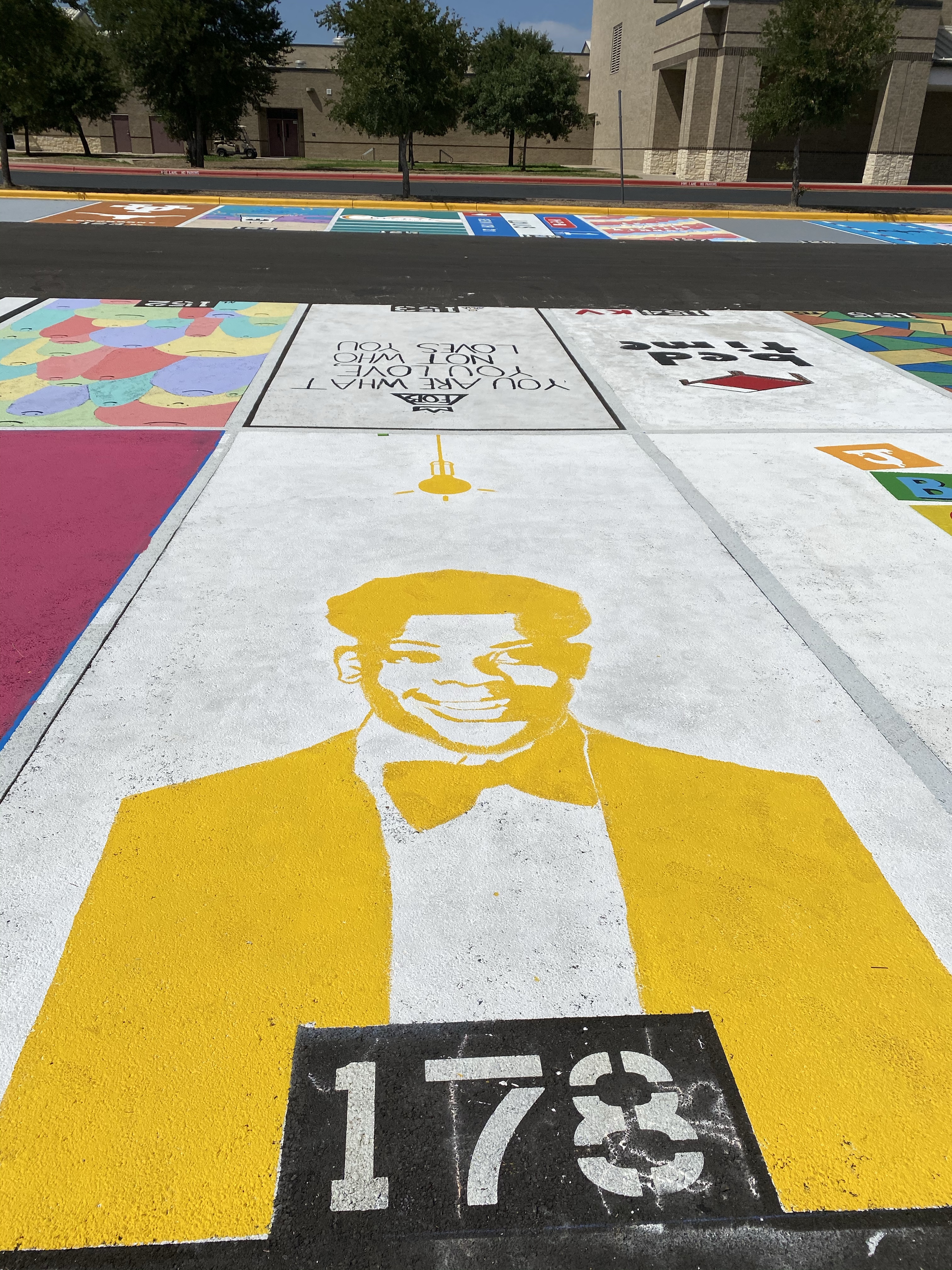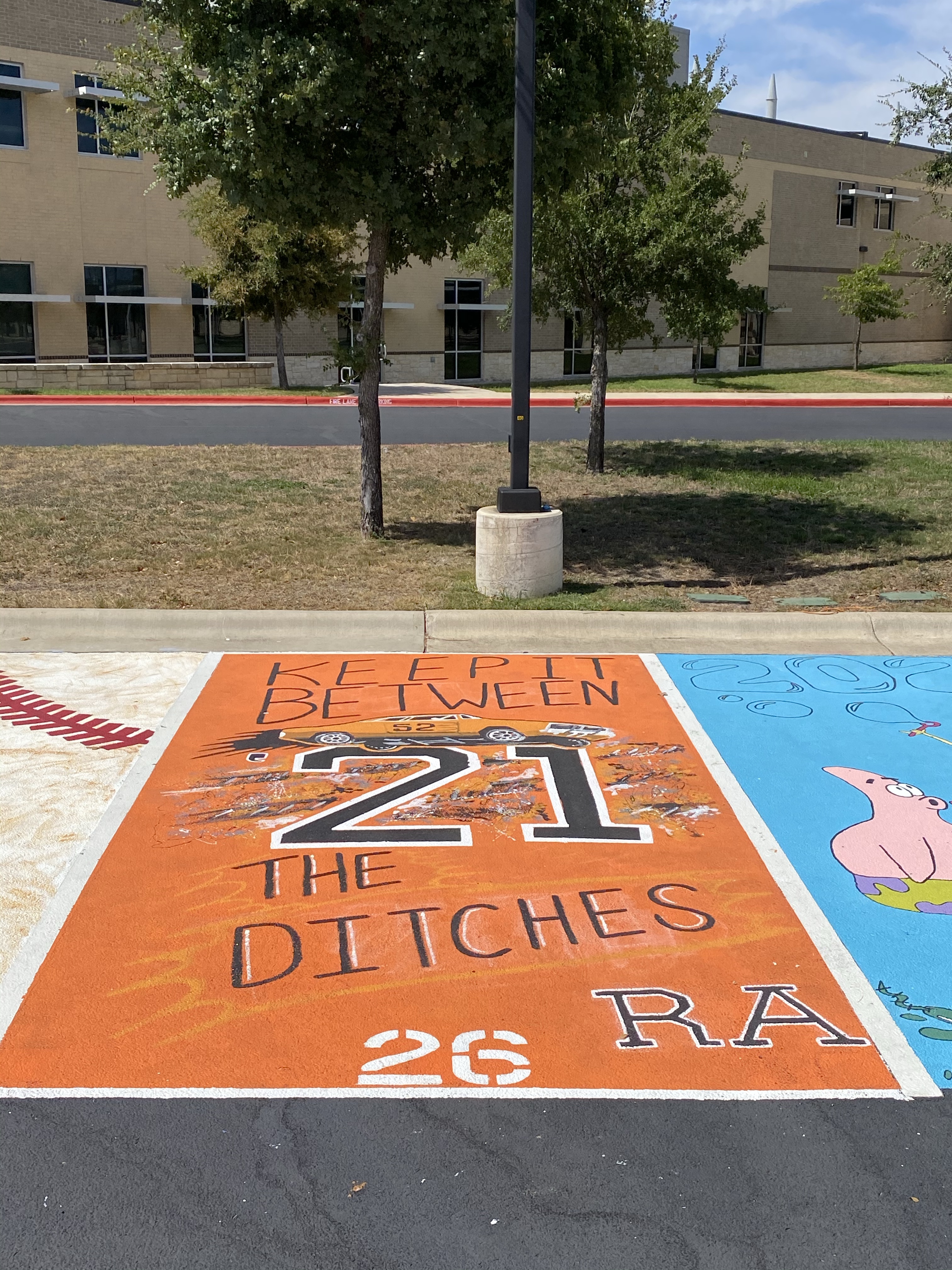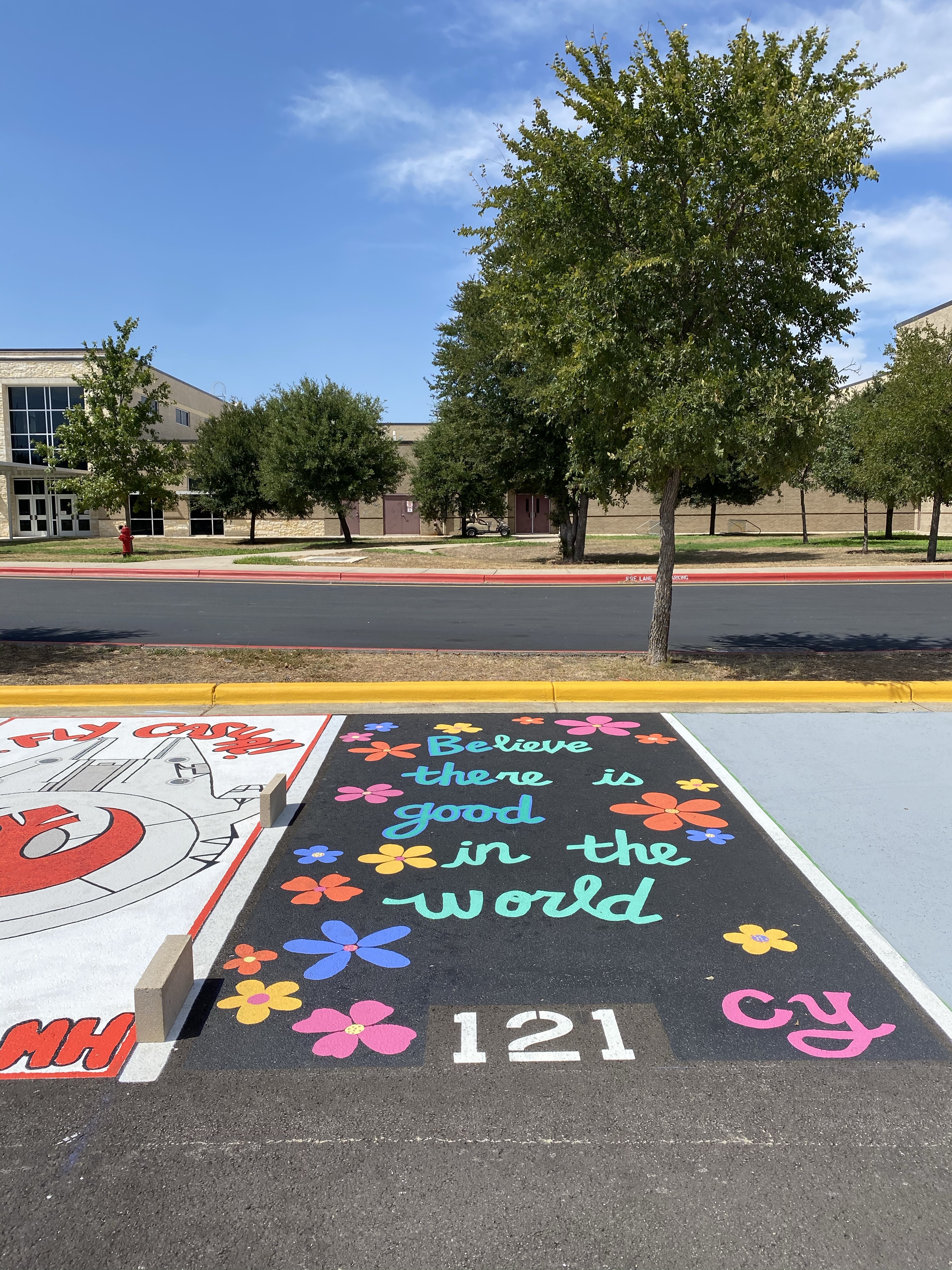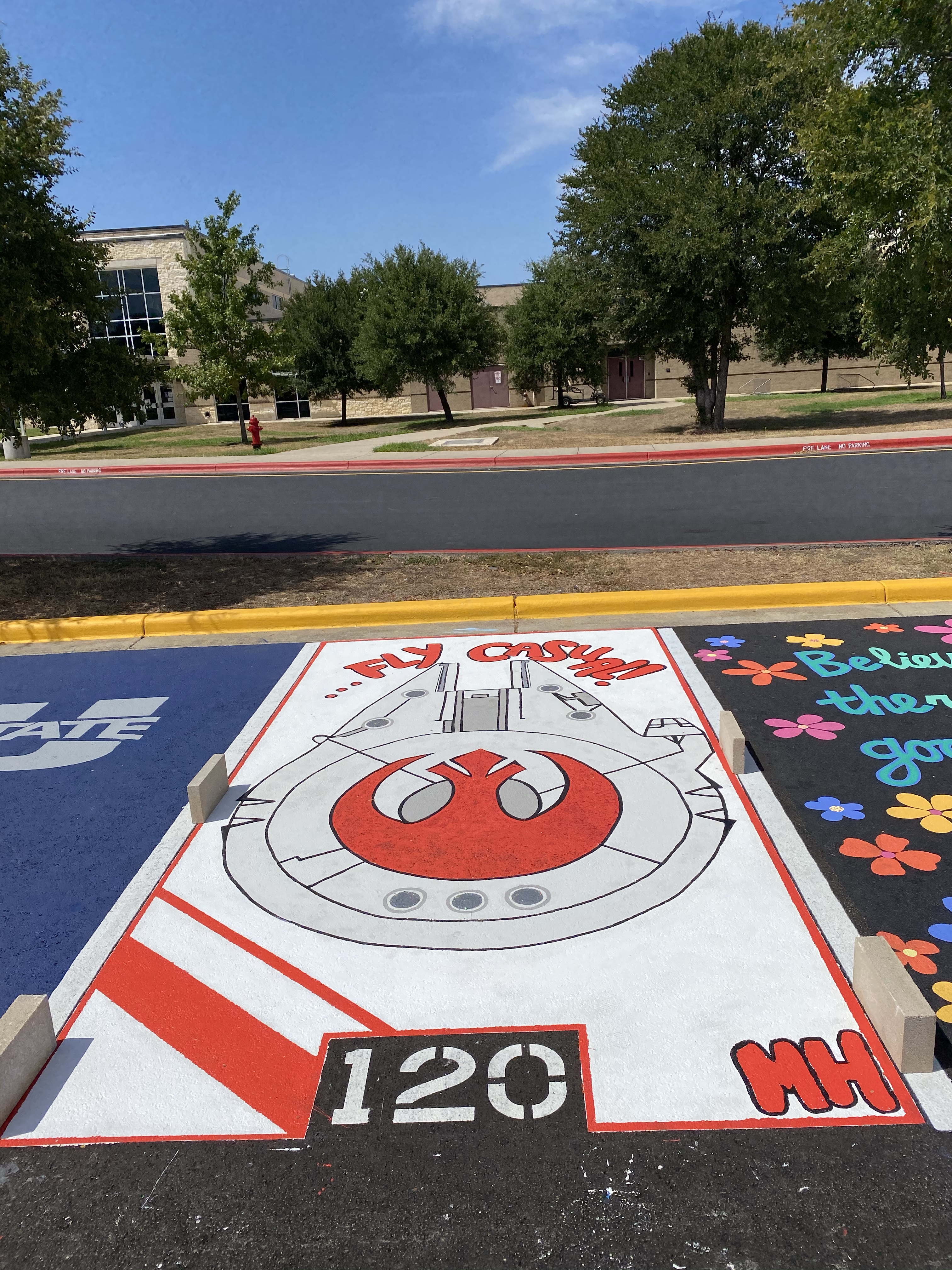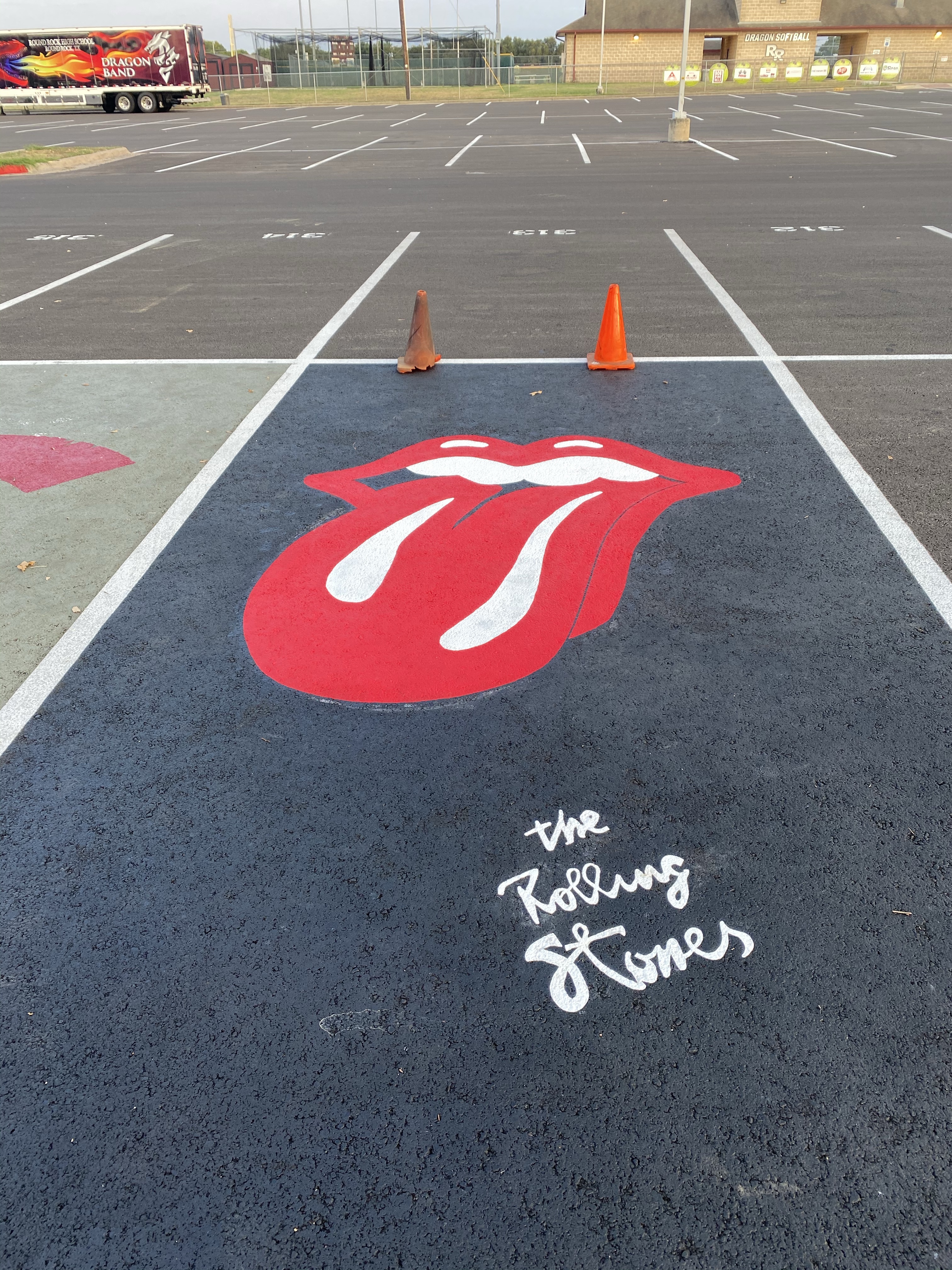 I thought this spot was fun to include as well, as it shows their process of painting the spot.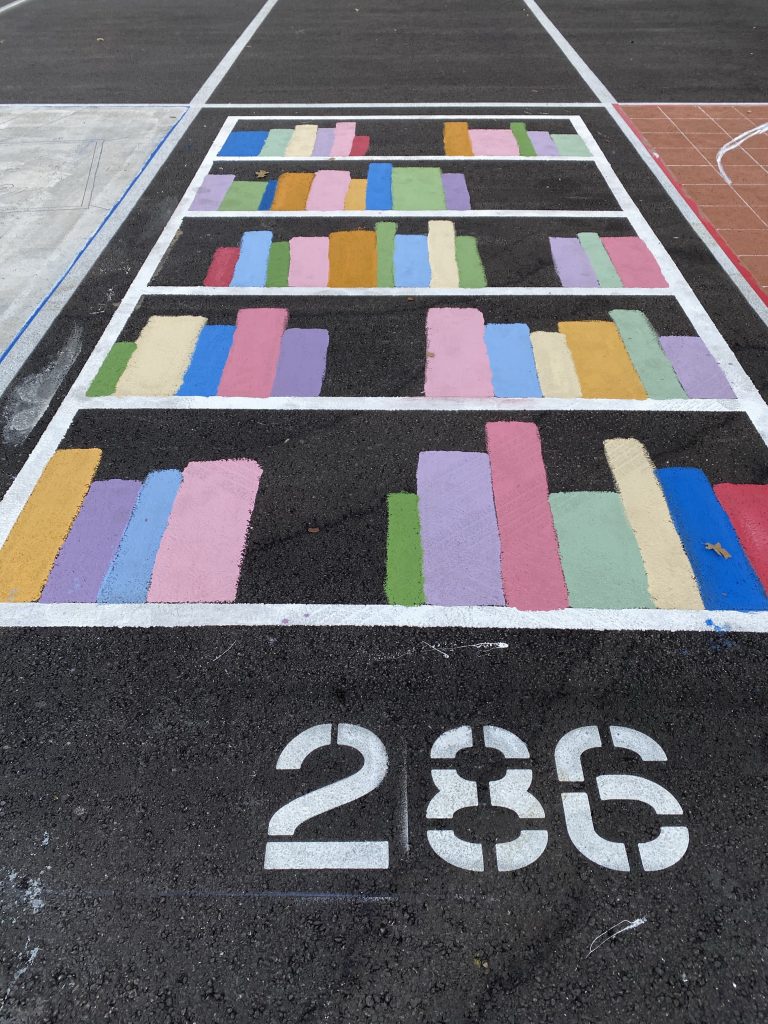 Again, we encourage you to take an evening and walk around to see all the spots – the work these kids put into their parking spots is amazing. And most of these kids will not be parking in their spots for some of the year, with the virtual start to the 2020-21 school year.
Be sure to find the QR Code painted in a spot and pull it up on your phone- it's SO FUN!
But the encouragement is that these Seniors were able to start their year with some semblance of normalcy. And the hope is that their Senior year will continue to provide them that.
Congrats Seniors and best wishes for a fantastic year!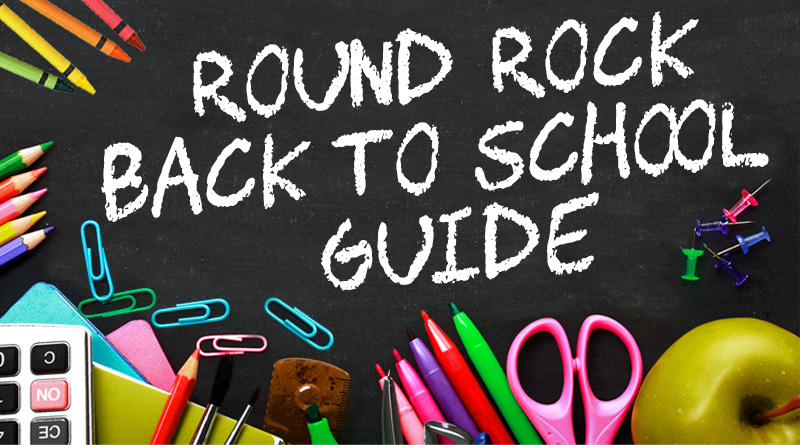 Who's ready for Back to School? Kids go back to school this week and we have all the information you need to be ready – school bell times, schedules, school calendars and more. Make sure to save this link for future reference! Click here for more information.
Are you looking for ways to keep your children occupied after school? Take a look at all the options available in Round Rock from academic tutoring to dance and karate and art. So many fun options! Click here for more information.