Round Rock Holiday Gift Guide: Hostess/Teacher/Neighbor Gifts
Today it's all about Christmas gifts for Hostesses, Teachers, Neighbors, and Friends that you can find in Round Rock this Holiday Season!
The Holiday Shopping season has begun! Do you think you can find a Christmas Gift for everyone on your list in Round Rock?  I bet you can! In fact, I am challenging you to try! Last week, I spent a few days shopping for my family here in Round Rock and I was AMAZED at how many GREAT gift ideas there are in the local stores.  And I love putting my money back into supporting local businesses. I want  the taxes I pay stay here with the city. And with sucah a great selection out there, it's a win-win for everyone.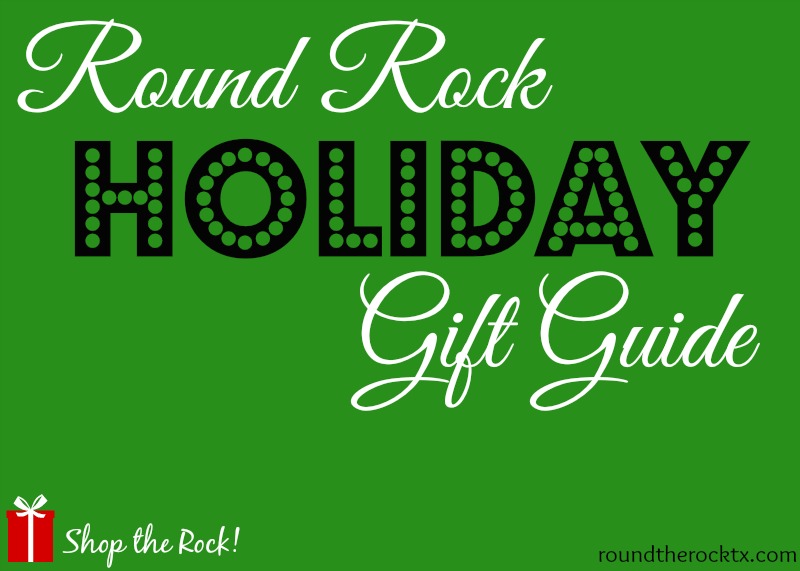 There are so many GREAT ideas for gift for Hostesses, Teachers, Neighbors, Friends, or Just Because.  I think I had the most fun discovering all these fun items than all the others -probably because they are all things I would want myself! Take a look:
 Adam's Gifts has a TON of great gift ideas, like these:
Round Rock Items – trivets, coffee cups, books
South Austin Gallery Coasters – pick up a few of your favorite Austin murals
Lampe Berger Paris – best way to scent your home
Ne' Qua Art – Handpainted from the inside glass items
Collegiate Items
Che Bella Gifts Boutique is filled with great holiday gift ideas:
Monogrammed soap dispensers
Santa Pants wine carrier
Mud Pie utensils and dishes – look at the salsa dish and tell me that's not adorable!
Christmas glasses, tea towels, signs, ornaments, and more
Mays Street Boutique was ready for the holiday gift giving with a lot of unique, locally-made gifts:
Olive Oil and Soaps from Central Texas Olive Ranch in Walburg, TX
Circle C candles
Jack Black & Lady Primrose lotions
Swell Water bottles – these are impressive – keeping ice water for over 24 hours!
Sweet Love Sugar Britches is filled with adorable hostess gift items, such as:
Christmas Primitive Signs, Ornaments, Glasses, and more
Rewined Scented Candles
Personalized cups & mugs
Baking Mixes
Corkcicles
Scarves & hand-knitted ear warmers
Texas & Austin Embroidered pillows
And if these ideas don't catch your fancy, what about this:
Che Bella is located at 16238 RR 620
Adams Gifts & Home Decor is located at 409 N Mays St
Mays Street Boutique is located at 2001 N Mays St
Sweet Love Sugar Britches is located at 106 S Mays St

I can't think of a better time to support our community by shopping local.  Check out all the reasons why you should at Shop the Rock. Merry Christmas and happy shopping!!
Round Rock Holiday Gift Guide: Children's Gifts
Round Rock Holiday Gift Guide: Teen Gifts
Round Rock Holiday Gift Guide: Ladies Gifts
Round Rock Holiday Gift Guide: Mens Gifts