Round Rock Holiday Gift Guide: Men's Gifts
Here's a great list of fun things for Christmas Shopping for Men in Round Rock:
The Holiday Shopping season has begun! Do you think you can find a Christmas Gift for everyone on your list in Round Rock?  I bet you can! In fact, I am challenging you to try! Last week, I spent a few days shopping for my family here in Round Rock and I was AMAZED at how many GREAT gift ideas there are in the local stores.  And I love putting my money back into supporting local businesses. I want  the taxes I pay stay here with the city. And with sucah a great selection out there, it's a win-win for everyone.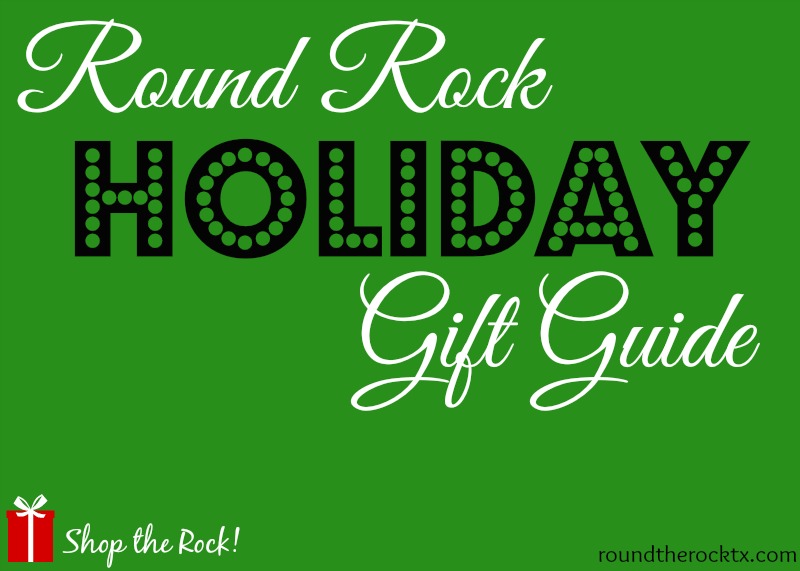 Today, we tackle the men on your list.  And there are quite a few neat places here in Round Rock to get good gifts from.
Let's start at the Soccer Post.  They carry tons of your favorite soccer club jerseys.  They also have a great selection of soccer gear, cleats, and balls.  Support your favorite country with a scarf or flag. And if you have a coach to buy for, they have cones, goals, and more.
Fleet Feet Sports is another great place to shop for the guys.  Not only do they have a great selection of shoes and clothing, but you can pick up socks, shoe inserts, safety gear, or a water bottle belt.  They have a great selection of Garmin watches – my husband has one and they are excellent to track your milage.  Lastly, Mark King, the owner was showing me the Triggerpoint products – these self-massage kits and foam rollers look amazing to help with problem areas most runners deal with.  I totally want one now.
Duck Dynasty enthusiasts will love these books available at The Book Spot.  They even have Miss Kay's cookbook!  Owner Danny Woodfill showed me lots of great gift books for men – including Football Nation (history of football in America), American Sniper, and many others.
Here are a few other ideas:
A season ticket package to the Round Rock Express 2014 season
Has he always wanted a guitar?  Danny Ray's Music has a nice selection
Give your handy man a membership to the Tech Shop – and he will have access to all kinds of cool tools & machines
Everyone loves the movies – grab your guy some tickets to go see a show at Flix Brewhouse
Soccer Post is located at 110 N I-35 Ste 350
Fleet Feet Sports is located at 3750 N Gattis School Rd Ste 500
The Book Spot is located at 1205 Round Rock Ave
I can't think of a better time to support our community by shopping local.  Check out all the reasons why you should at Shop the Rock. Merry Christmas and happy shopping!!
Round Rock Holiday Gift Guide: Children's Gifts
Round Rock Holiday Gift Guide: Teen Gifts
Round Rock Holiday Gift Guide: Ladies Gifts