Round Rock ISD Serving Meals During Closure
In an email to parents on Wednesday, March 18, 2020, the Round Rock Independent School District announced they would serve breakfast & lunch CURBSIDE at various schools throughout Round Rock during the school closure.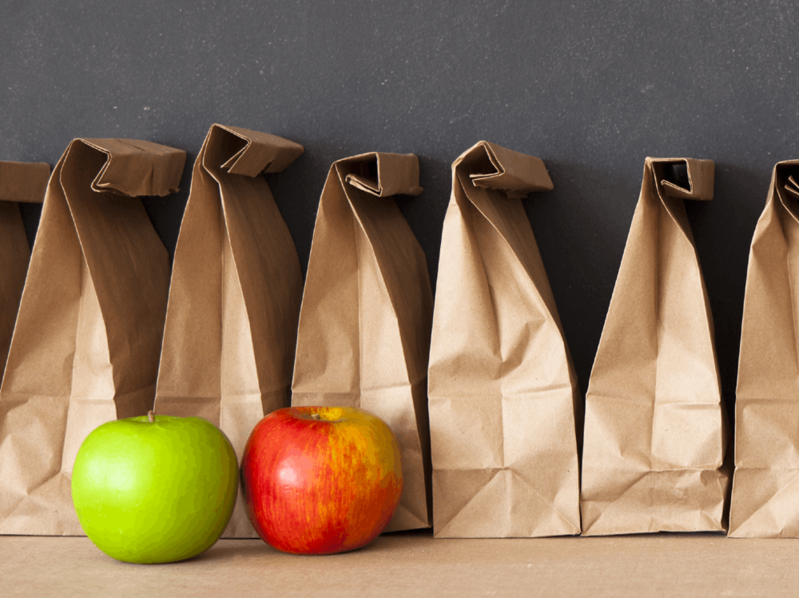 In order to provide for families, Round Rock ISD in collaboration with the Texas Department of Agriculture will prepare and distribute meals for children under the age of 19 at 10 locations around the District beginning Monday, March 23. Meals will be provided Monday through Friday and children must be present to receive a meal.

We be serving curbside breakfast from 8  – 9 a.m. and lunch from 11 a.m. – 1 p.m. at the following locations:
Anderson Mill Elementary, 10610 Salt Mill Hollow, Austin, TX 78750
Caldwell Heights Elementary, 4010 Eagles Nest St, Round Rock, TX 78665
Callison Elementary, 1750 Thompson Trail, Round Rock, TX 78664
C.D. Fulkes Middle School, 300 W Anderson Ave, Round Rock, TX 78664
Double File Trail Elementary, 2400 Chandler Creek Blvd, Round Rock, TX 78665
Forest North Elementary, 13414 Broadmeade Ave, Austin, TX 78729
Hernandez Middle School, 1901 Sunrise Rd, Round Rock, TX 78664
Joe Lee Johnson Elementary, 2800 Sauls Dr, Austin, TX 78728
Success High School, 500 Gattis School Rd, Round Rock, TX 78664
Union Hill Elementary, 1511 Gulf Way, Round Rock, TX 78665
Please continue to visit Round Rock ISD's web page  for the latest information and updates. We will also provide information on our Facebook and Twitter pages.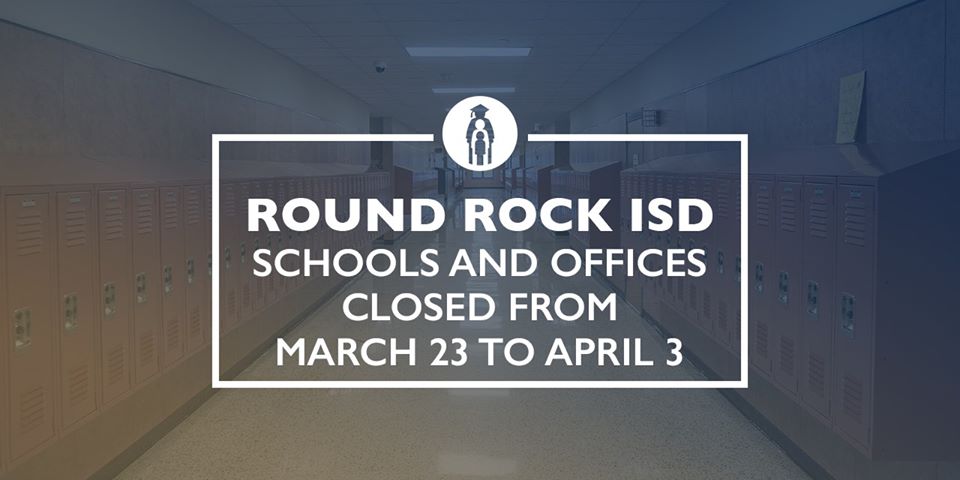 This comes after a decision was made on Monday, March 16, 2020 to close all Round Rock ISD campuses from March 23-April 3, 2020. Spring Break is this week, March 16-20, 2020 and school is expected to resume on Monday, April 6, 2020.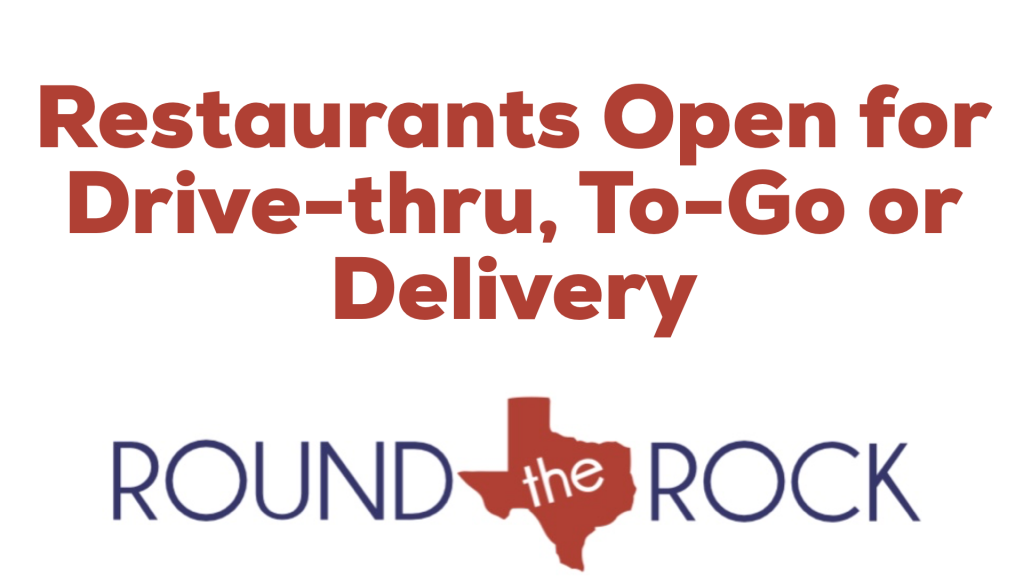 Additionally, we are monitoring all local businesses to help them get as much exposure as they need during this difficult time. Please consider helping a local restaurant by ordering To-go or delivery food from them. Here is a comprehensive list of all the local restaurants that have closing their dining rooms and are offering these services.