Speedy Tacos Breakfast | Round Rock, TX
This is a review of breakfast at Speedy Tacos, a restaurant in northeast Round Rock that specializes in breakfast & lunch.
Speedy Tacos
For the past 3 years, Speedy Tacos has been nominated for the best breakfast tacos in the Best of Round Rock poll.  So a series on Round Rock Breakfasts wouldn't be complete with out trying these tacos, right?
Speedy Tacos is located in a shopping center strip on North Mays Street.  Honestly, if you didn't know exactly where it was you might miss it.  But that doesn't stop the steady stream of loyal customers who are there each day to get these amazing tacos.
Speedy Tacos Atmosphere
Speedy Tacos is a small restaurant, mainly set up in a grab & go system.  You stand at the counter to place your order and you can sit at one of a handful of tables inside or out.  But their size does not compare to their large amount of warmth and friendliness. Everyone who works behind the counter is very friendly and jovial – no matter how early it is.  And while this is not necessarily the place for a long, lingering breakfast with a large group of friends, something tells me, you wouldn't be hurried out of there if you did.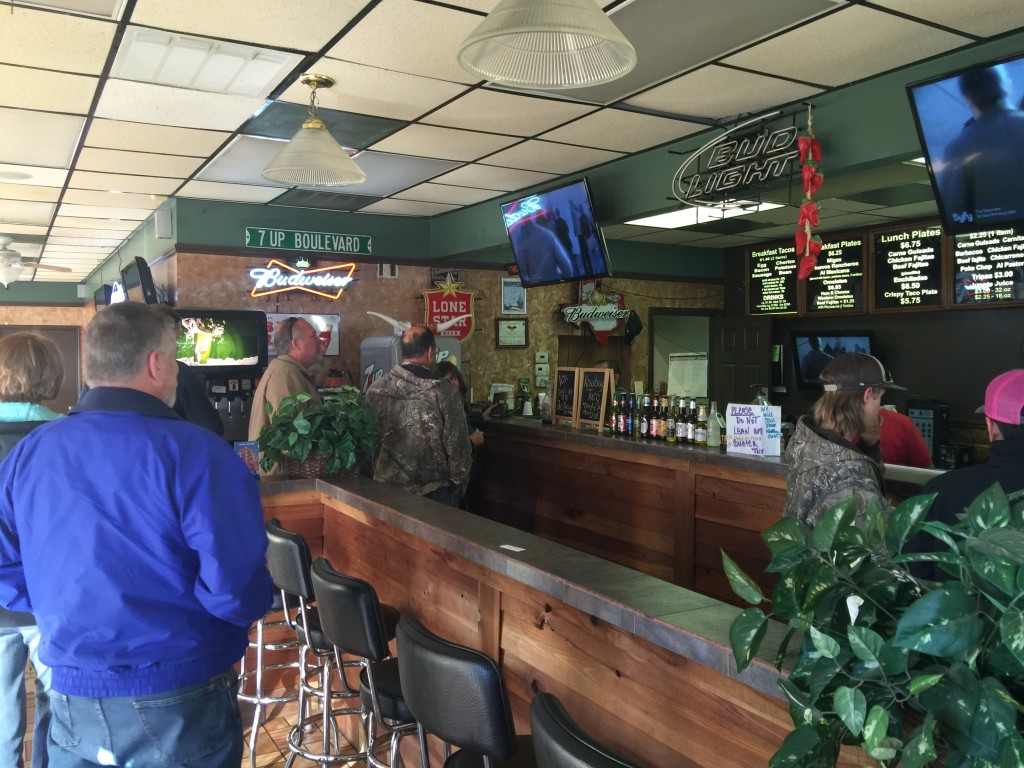 Speedy Taco's Food
Speedy Taco's menu is heavy on the breakfast side with make-you-own breakfast tacos and breakfast platters.  And while the tacos are what everyone talks about, they also offer pancakes, french toast, omelets, and biscuits and gravy.
So let's talk about their tacos, shall we?  You can build your own with egg, bacon, sausage, chorizo, potatoes, beans, and cheese.  And choose between flour or corn tortillas – go for the flour – they are homemade and AMAZING.  It seriously made the taco for me. I mean anyone can put together scrambled eggs and bacon and call it a taco, but Speedy Tacos definitely differentiated with their tortillas.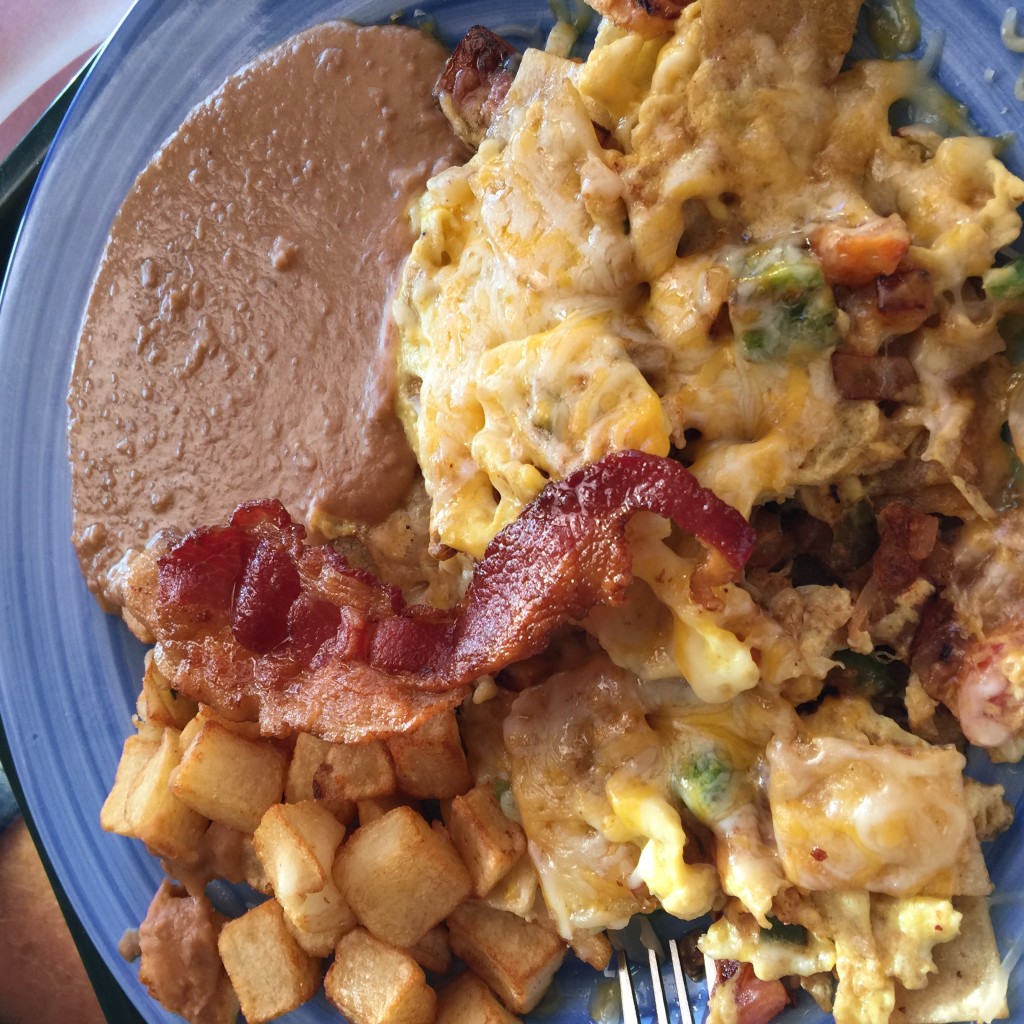 We also tried the migas plate – for those of you who didn't grow up in Texas – migas are eggs typically scrambled with peppers and corn tortilla strips.  You can eat them just like that or rolled up in one of their amazing flour tortillas.
Speedy Tacos also serves lunch, with fajitas, enchiladas, crispy tacos and hamburgers to choose from.  just like with their breakfast tacos, they offer a lot of taco choices: carne quisada, carnitas, barbacoa, chicken & beef fajitas and more.
Speedy Tacos Service
Every time I have been in here, the staff behind the counter have been extremely welcoming – greeting you as you walk into the door.  The owner, "Speedy" is funny and will talk with you are if you have know him for years.  I imagine it's one of the reasons he has so many loyal customers. When you are friendly and welcoming into your restaurant, you feel like you belong.  One of many reasons why I prefer dining at local restaurants rather than chains.
Speedy Tacos Things to Know
I love how reasonable breakfast at Speedy Tacos is – you can't beat a $1.40 breakfast taco.
They do takeout orders – especially big orders, you can call ahead and have them ready for pick-up.
Speedy Tacos is very involved in the community and likes to give back.  If you have an opportunity or need, talk to them about it.
Introduce yourself to Speedy – make sure to meet him – he is so friendly!
Speedy Tacos serves breakfast and lunch seven days a week.  They are open some nights for sporting events. Learn more and see their menu here.
Speedy Tacos and More
2000 N Mays Ste 300
Round Rock TX 78664
More Round Rock Breakfast Reviews:
Cafe Java