Tony C's Pizza & Beer Garden Opens in Round Rock
We tried the new Tony C's Pizza & Beer Garden during their soft opening this week and we can't wait to go back! It was delicious! Here is more about our experience:
Tony C's Pizza & Beer Garden officially opened to the public on Thursday, September 24 after a very successful soft opening week, where they invited friends, family & the general public in to try all their dishes.
Tony C's has a full menu with appetizers, salads, pizza & Italian-dishes. Their bar offers more than 20 beers on tap. They have a few wines and specialty drinks, like sangria and frose as well.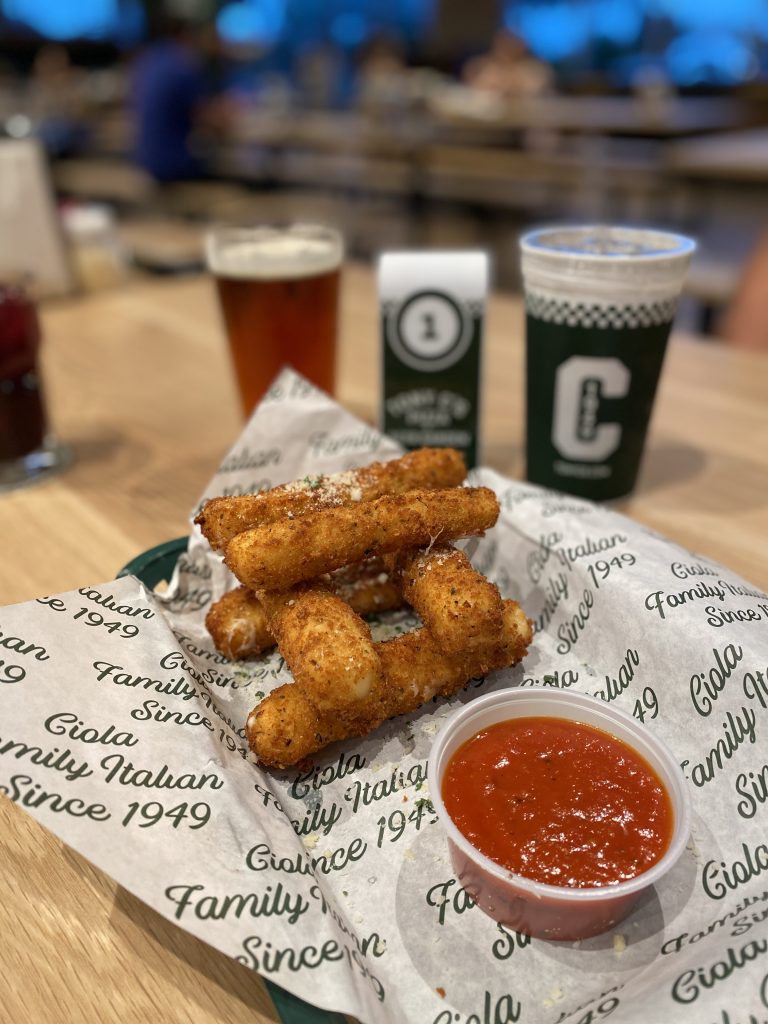 We started with the mozzarella sticks, which were nice and big and the marinara sauce complemented it perfectly. We hear the toasted ravioli is another great app to try.
I liked all the different choices of salads but opted for the Spinach & Goat Cheese – I will always choose the option with goat cheese. Most of the specialty salads are full meal size or large enough to share.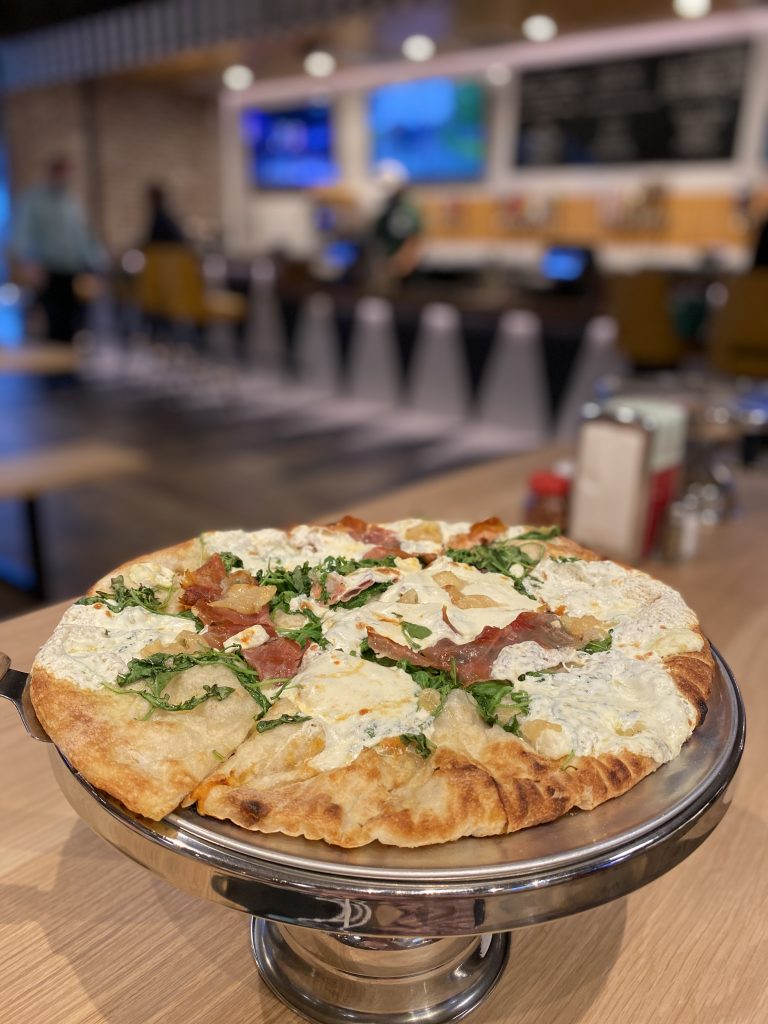 Again, I'll go for anything that has goat cheese on it, so I tried the Prosciutto & Goat Cheese Pizza. It was a delicious combination of arugula, garlic, melty goat cheese and crispy prosciutto. And it made for delicious left-overs the next day too!
My husband made his own pizza with prosciutto & pepperoni and my son grabbed just a cheese pizza. Both were piping hot and disappeared quickly. Tony C's does have a kid's menu with pizza and pasta options.
For dessert, Tony C's features gelato from Dolce Bacio – an Austin-based creamery. We tried the Nutella, Pistachio, and Lemon – all were delicious!!!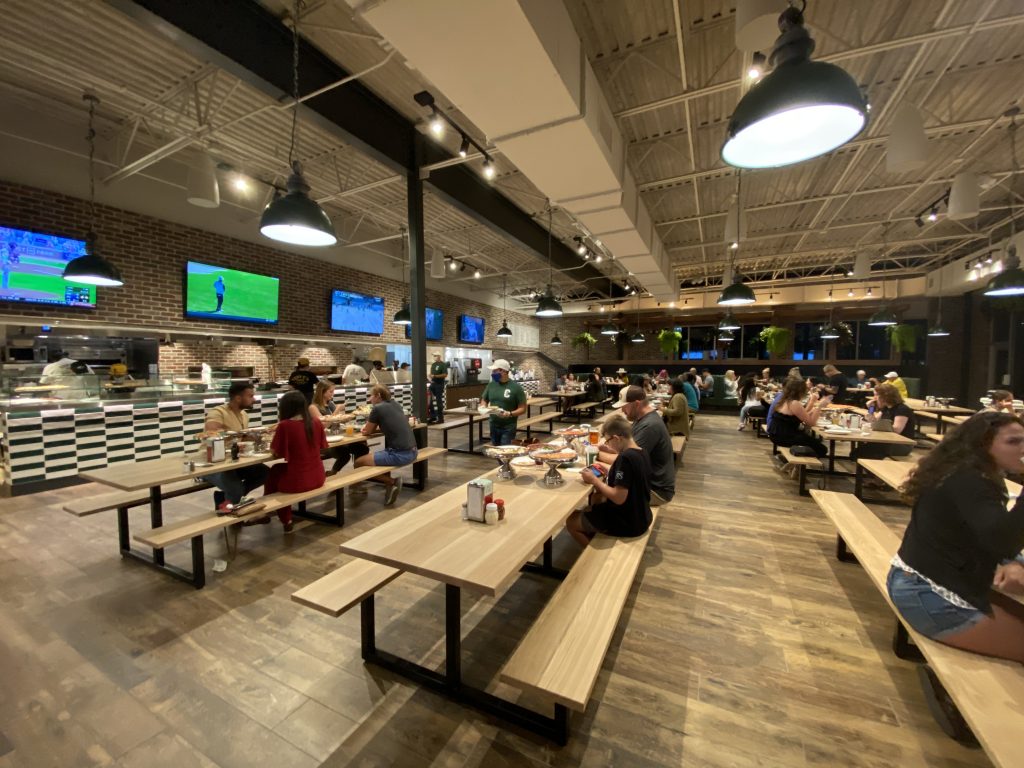 I wish we had tried their pasta dishes – the lasagna looked amazing! Next time!! We also plan to be back for their lunchtime special – 2 slices of pizza & a drink.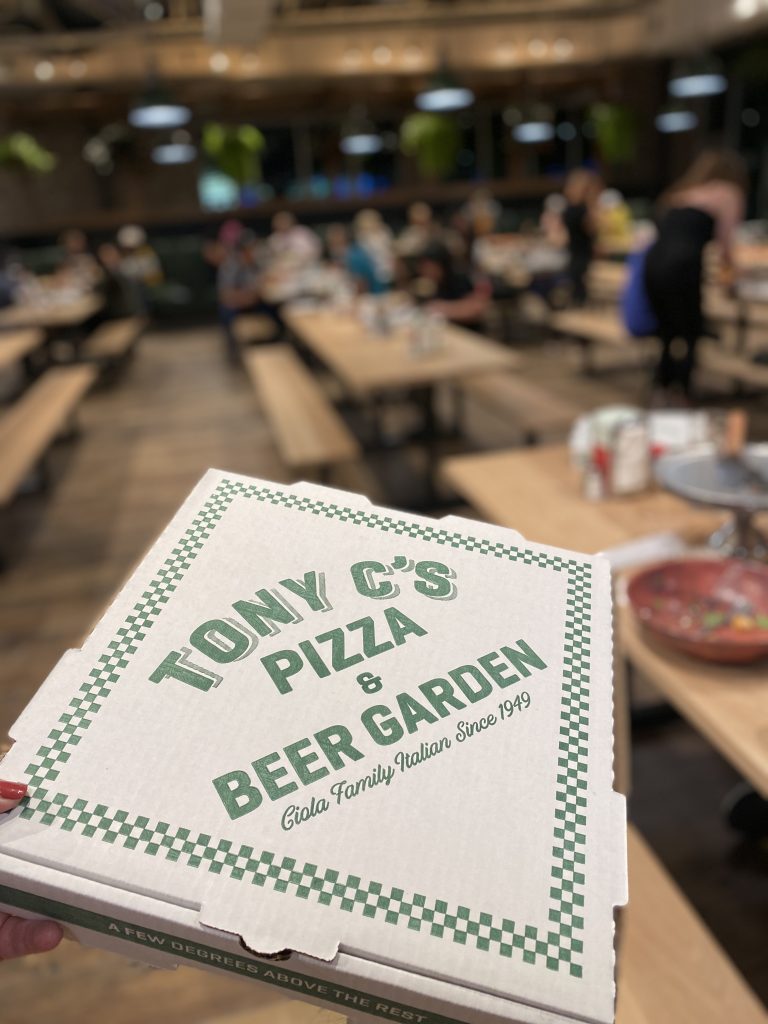 Tony C's is open for dine-in, take-out, and delivery thru third party apps and they are now open for lunch and dinner. They offer both indoor dining and a few tables on the patio. Check them out and let us know what you think!
Tony C's Pizza & Beer Garden
3800 East Palm Valley
Round Rock, TX
www.tonycsbeergarden.com
More Articles You May Be Interested In: