Tween Maker Club: Poké Ball Terrariums (ages 8-12) | January 17, 2019
Calling all Pokemon fans! The Round Rock Public Library will host a Tween Maker Club sessions for kids ages 8-12 on January 17, 2019 @ 4:30 pm – 5:30 pm. Choose a miniature Pokemon figure and then create your own habitat for it inside a clear globe terrarium that looks just like a Poké Ball! We will create small dioramas from Pokemon figures, plastic plants, rocks and other decor inside a Poké Ball shaped container. Preregister to join us at 4:30 pm in Meeting Room A.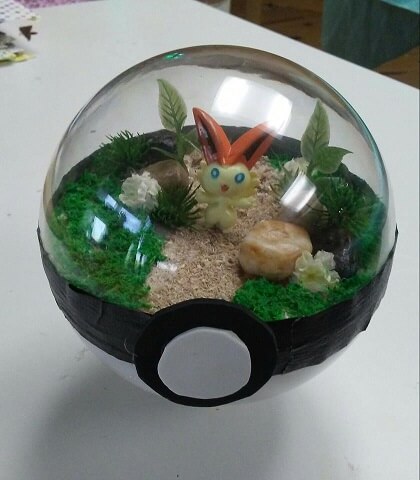 Please Note:
This program is for children ages 8-12 only.  Limited seating for caregivers and younger siblings who wish to observe will be available in the back of the room. Only attending participants must preregister. Online registration is required and starts Thursday, January 3, 2019 at 9 am. Those who arrive more than five minutes late may forfeit their space(s). If you cannot attend, please cancel your reservation via Eventbrite or call 512-218-3275.