Virg S. Rabb Playground at Old Settlers Park
We were so excited to see the new & improved Virg S. Rabb Playground at Old Settlers Park open last week.  It is located in the Southwest side of the park, on Whitlow Way.  Here's some photos of what you can expect: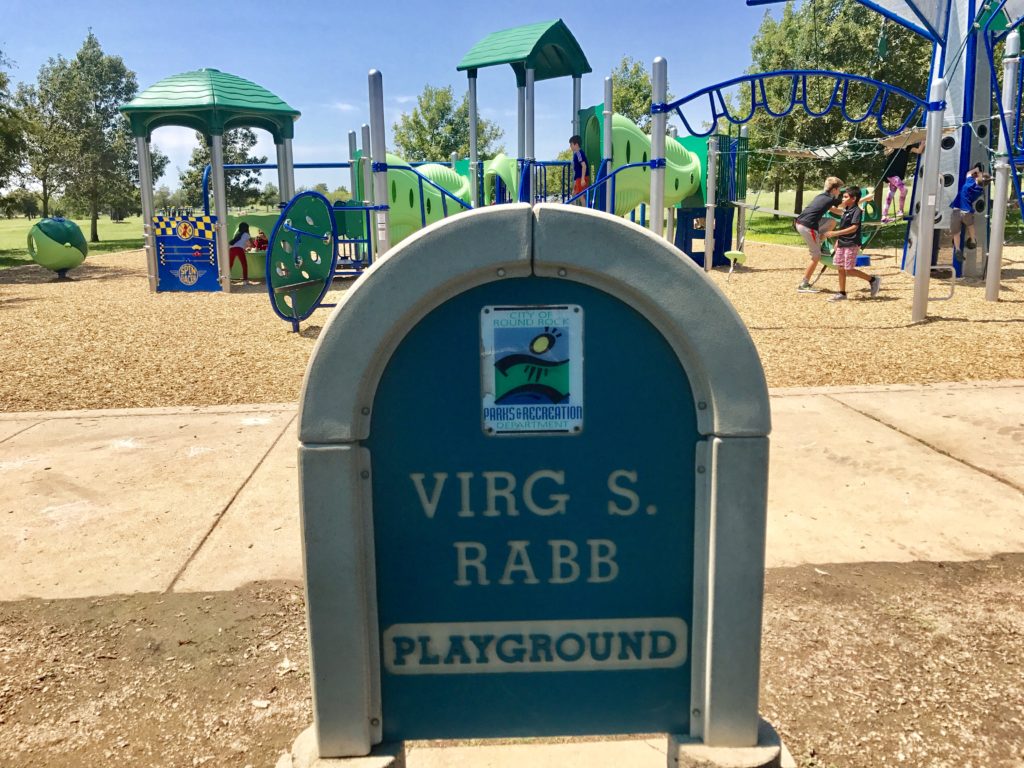 The main playscape at the Virg S. Rabb Playground is multi-leveled with new & innovative climbing apparatuses. It's not as tall as the Joanne Land Playground is and has multiple areas for kids of all ages to play.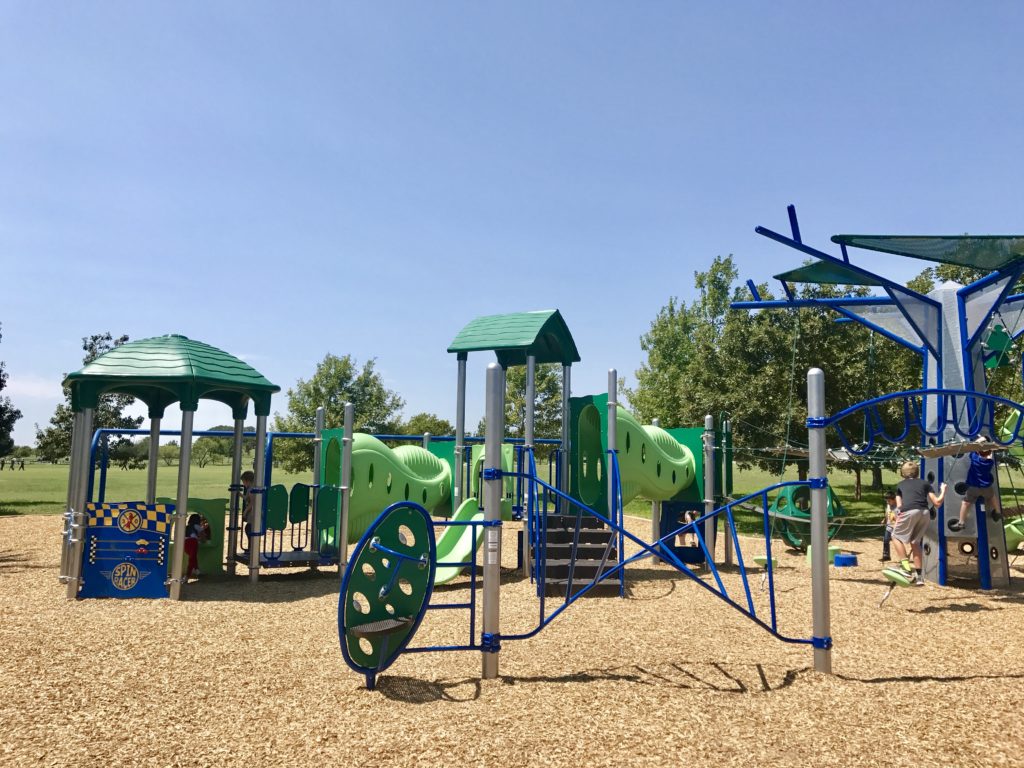 The left side of the playscape includes play walls and structures suitable for preschoolers. Whereas the right side of the playscape has fun climbing apparatus meant for ages 5-12 years old. 
The play walls are really cute – love the car one!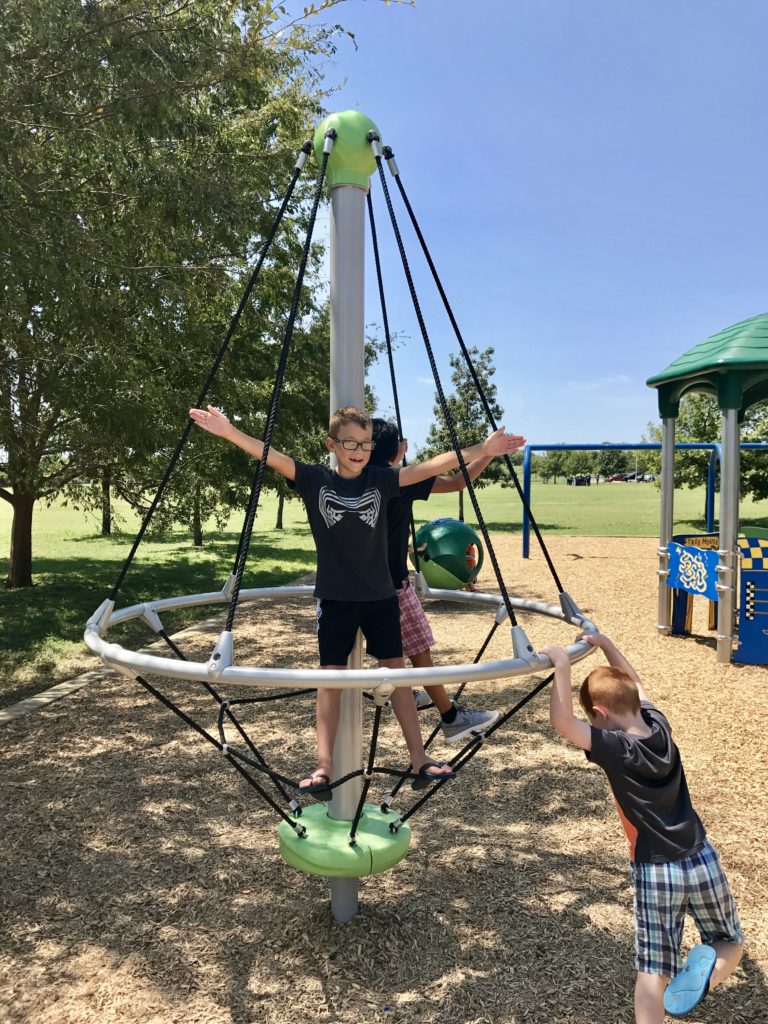 My 8 year old played on this "merry-go-round" for her 30 minutes.  He and a few other children took turns pushing each other around.  I loved seeing them all work together as a team.
One thing that impressed us about the Joanne Land Playground were the unique climbing apparatuses.  This playground has some fun ones too.
Rope bridges, clubs, swings and more gives children lots of options and ways to play on this playground.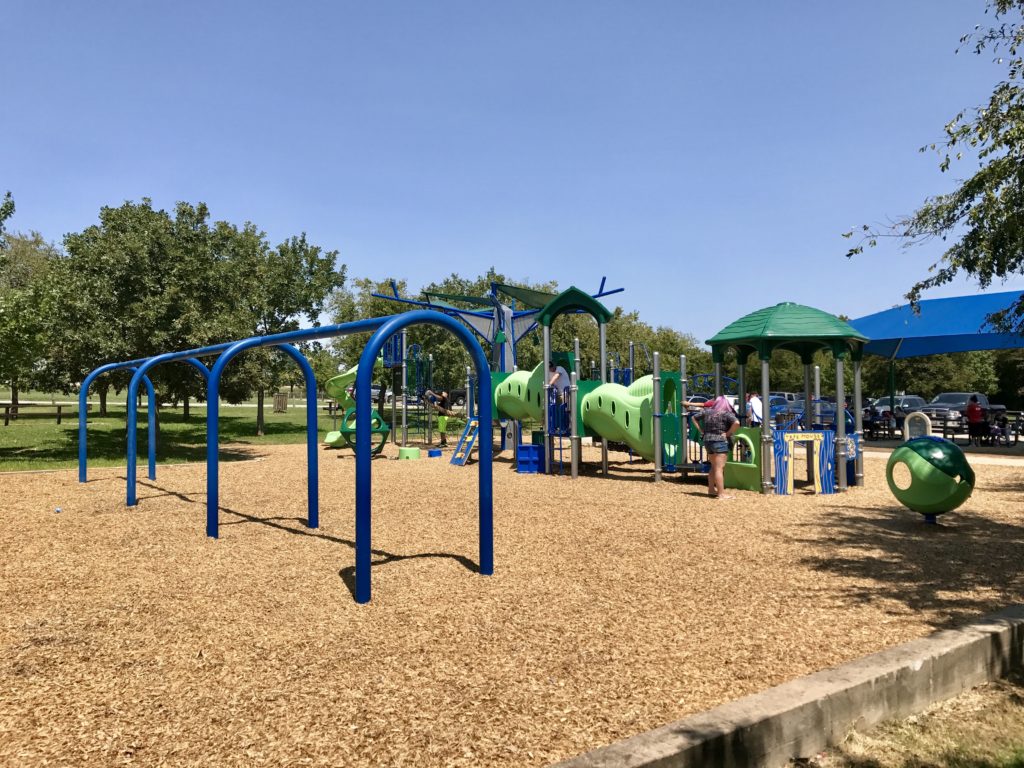 Looks like swings will be installed in this area in the future.
Larges shade trees surround the park, making for lots of different areas to sit and even picnic in the grass. There is also a nearby pavilion that can accommodate a large group.
We are so very blessed to have such unique and fun playgrounds for our children here in Round Rock.  Make sure you add the new Virg S. Rabb Playground to your list of fun places to take the kids in Round Rock!
Other Great Parks in Round Rock: