Whataburger Delivers to H-E-B Employees
A New Braunfels Whataburger delivered meals to to the hard working employees at the local H-E-B on Sunday afternoon.
As we have all seen, across the state of Texas, H-E-B Grocery Stores have experienced long-lines and shelf-depletion since Thursdays. H-E-B employees have been working overtime to ensure Texans have all the groceries they need.
And Sunday afternoon, a Whataburger in New Braunfles, Texas decided to treat the H-E-B employees at their local story to hamburgers as a way to say Thank You for all the hard work they have put it. Isn't that nice?
So it is so great to see stories like this one – where Texans are giving to Texans as a way to say Thank You.
We can only hope to see more and more of this happening.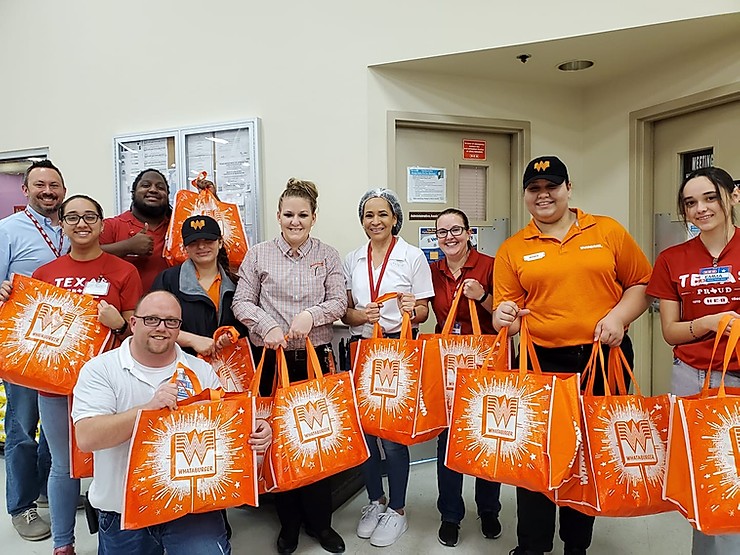 Keep up-to-date on all the cancellations we have found across the area with this article.
Looking for some ideas of fun things to do with kids at home while you are observing social distancing this week? Check out these fun ideas!