What's Happening this Week in Round Rock: Sept 18-24, 2017
Looking for something fun to do this week in Round Rock?  Check out our Round Rock Event Calendar.  Here's a few fun things we found to do this week!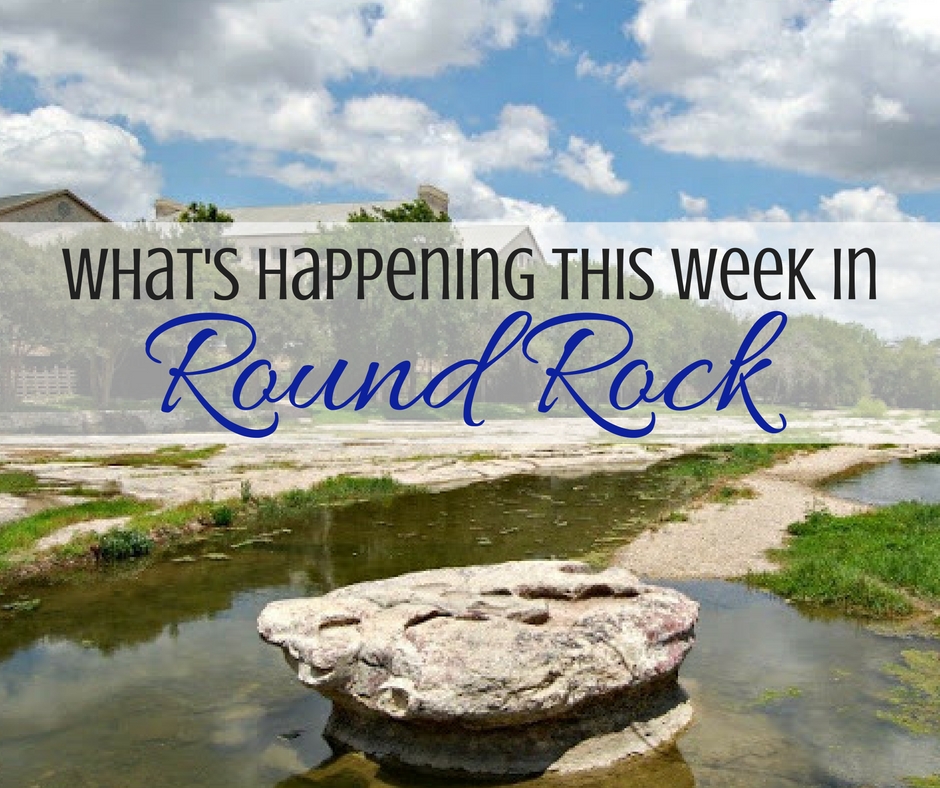 What's Happening in Round Rock
Paleontology and Fossils at the Library (ages 5+)
It's Rockin' Kids Club at Round Rock Public Library with the Good Water Master Naturalists and Texas Memorial Museum.  Get to know some ancient history paleontology and fossils (ages 5+) on Monday, September 18.
Sex and the City at Flix Brewhouse 
Do you need a Girls' Night Out? Flix Brewhouse presents Sex and the City (R) on Monday, September 18.
Fleet Feet's First Ever Recess Run
Fleet Feet is hosting their first Recess Run on Tuesday, September 19. There will be recess games and an after party. Bring an elementary level book to donate!
2nd Annual Mays Street Charity Event
Mays Street Boutique is hosting their 2nd Annual Charity Event on Thursday, September 21 to help raise funds to purchase 2 Track Chairs!! One will go for wounded veterans for Texas Hunters for Heroes and the other to help out at ROCK Ride On Center for Kids in Georgetown.  Both amazing organizations that are in need! The event will include an authentic Texas BBQ with a cash bar and Texas backyard games.  The night concludes with a live charity auction and music.
Friday Night Lights  
High School Football is BACK! There is something for everyone at a high school football game in Texas – make sure to catch a local game sometime this fall.  We have a schedule for you every week! Here's this week's games!
Family Campout/National Hunting and Fishing Day
The City of Round Rock's Parks and Recreation Department presents the Family Campout on Friday, Sept. 22, 2017 through Saturday, Sept. 23, 2017 at Old Settlers Park. Come spend the night in Old Settlers Park!  You'll pop your tent around the Lakeview Pavilion, eat dinner, have fun, play games, sit around the campfire eating s'mores, watch a movie in the park, and then off to sleep under the stars. Wake up with the sunrise and enjoy breakfast, and then check out the National Hunting and Fishing Day activities. Registration is required.
Save the World Beer Dinner at Greenhouse Craft Food
Join Greenhouse Craft Food for another epic multi-course beer pairing dinner prepared by chefs Rob Snow and Todd Engel at Greenhouse Craft Food's Save the World Beer Dinner on Sunday, September 24. This dinner will be inspired and paired with beers from Save The World Brewing Co. and will feature an expertly crafted and curated menu to highlight the Marble Falls brewery's best brews.
Click here to see a full listing of everything happening in Round Rock.
Don't Miss these Great Articles on Round the Rock!
New & Improved Virg S. Rabb Playground at Old Settlers Park
10 of the Best Things to Do in Round Rock with a Preschooler