CANCELED: Youth Job and Volunteer Fair (ages 13-20) at the Library | March 21, 2020
Updated March 16: This event has been canceled.
Round Rock Public Library will host a Youth Job and Volunteer Fair on Saturday, March 21, 2020 between 2:00 – 3:30 pm in Meeting Room C. Information about employment and summer volunteer opportunities for youth ages 13-20 will be available.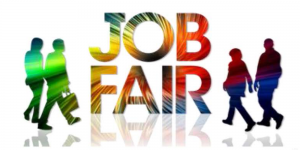 Interested Teens and Parents, Please Note:
The Youth Job and Volunteer Fair is open to teens, ages 13 to 20, but keep in mind that employers set varying minimum age requirements. Learn about employment laws for teens under 18 years of age on the Texas Workforce Commission website.
Interested Employers:
This event is a great opportunity for local businesses to find part-time and seasonal employees. Employers interested in participating in this free event can fill out this form.
Participating businesses and organizations will be added as they are confirmed:
Please Note: Last minute changes may occur due to extenuating circumstances.
Questions? Please contact: Jane Dance 512-218-7012 or Amy German 512-218-7034.