CANCELED: Youth Fishing Derby at Old Settler's Park | March 21, 2020
Updated March 16: This event has been canceled.
The City of Round Rock Parks and Recreation Department presents the 2020 Youth Fishing Derby from 7 to 11 a.m. Saturday, March 21, 2020 at Bright Lake in Old Settlers Park. The event is free but pre-registration is strongly encouraged and participants must check in before fishing. Participants must be checked in by 9 a.m. to receive a t-shirt, fried fish and French fries and be eligible for awards. Winners must be present to claim awards. For ages 3-12 years and all children must be  accompanied by a parent or guardian.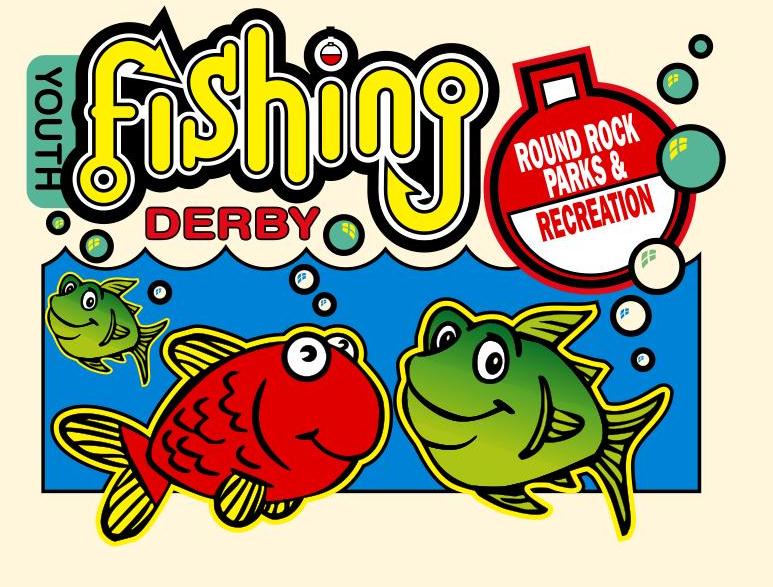 Participants will need to provide all of their own equipment, including bait and only one pole per child will be allowed. Bright Lake is home to bass, catfish and sunfish, so prepare accordingly. Size 6-8 is a good all-round hook size.
There will also be demonstrations and other activities.
Schedule of Events
6:45 to 9 a.m.: Check In/Late Registration
7 to 11 a.m.: Fishing
7 to 11 a.m.: Activities
10 a.m. Fried fish, french fries for wrist banded participants.
Prizes will be awarded in each division.  Awards immediately following result tabulation at conclusion of fishing.
Registration
Register online now at the links below:
Texas Fishing Regulations:
Per Texas Fishing Regulations, anyone under the age of 17 is not required to have a fishing license, which covers Fishing Derby participants.   The Texas Parks and Wildlife Department has granted us an exemption to the fishing license and stamp requirement for adults (ages 17 and above) assisting youth during the Fishing Derby.   This exemption is only valid during the fishing derby hours, so please keep this in mind if you come to Bright Lake or any other lake at other times.
Sponsors:
Sponsors are needed to help defray the cost of t-shirts, prizes and food. Please call or email Roger Heaney at (512) 341-3361 or [email protected].