10 Unique Things to Do in Round Rock This Fall
Know all there is to do here in Round Rock? Think again! Here are 10 fun things to do in Round Rock this September that you may not have known about!
10 fun things to do in Round Rock this September
Paint pottery at Cordovan Art School
Did you know that you can paint pottery at Cordovan Art School? Neither did we! Start by choosing your piece of pre-made pottery, select your paint colors, and take your time painting it just the way you want. They will glaze and fire it for you and you come pick it up when it's done! 3810 Gattis School Rd #108, Round Rock.
Check out the new playground at Frontier Park
We stopped by the new playground at Frontier Park the other day. It is lovely! It has a fresh, nature vibe with lots of rocks and tree stumps to hop to and climb. There are two different sized playscapes, one for bigger kids and one for young ones. There are swings (two baby, two regular) and shaded tables too. 1804 Frontier Trail, Round Rock.
Watch them feed the fish at Bass Pro Shops
There's a giant aquarium in the back of Bass Pro Shops, and you can watch them feed the fish at 1 p.m. every Saturday and Sunday. Bonus: stay for a game of bowling at Uncle Buck's Fish Bowl after! 200 Bass Pro Dr, Round Rock.
Watch the bats fly out at sunset from Urban Rooftop
Enjoy the city views, bat watching and live music at the Urban Rooftop! The bats emerge at dusk and you can watch them from the rooftop with a drink in hand! 411 W Main St, Round Rock.
Take your pup to the Doggie Depot
Round Rock's Dog Depot Dog Park is a favorite place for pups to run around and play. Lake Creek Park also has so much to offer for families looking to spend a whole day of fun out with their pups. A playground, basketball courts, sand volleyball, hiking trails, and more. 800 Deerfoot Dr, Round Rock.
Check out the free weekend farmers markets at Kalahari or behind IKEA
Round Rock has two weekend farmers markets! Round Rock Farmers Market by Farmer George at 201 University Oaks Blvd, Round Rock is every Saturday from 10 a.m. – 2 p.m. Kalahari at 3001 Kalahari Blvd, Round Rock has the Amatuli Farmers Market every Sunday from 11 a.m. – 3 p.m. with live performances, shopping, cocktails, and kid activities.
Have brunch at the Ruby Boutique Hotel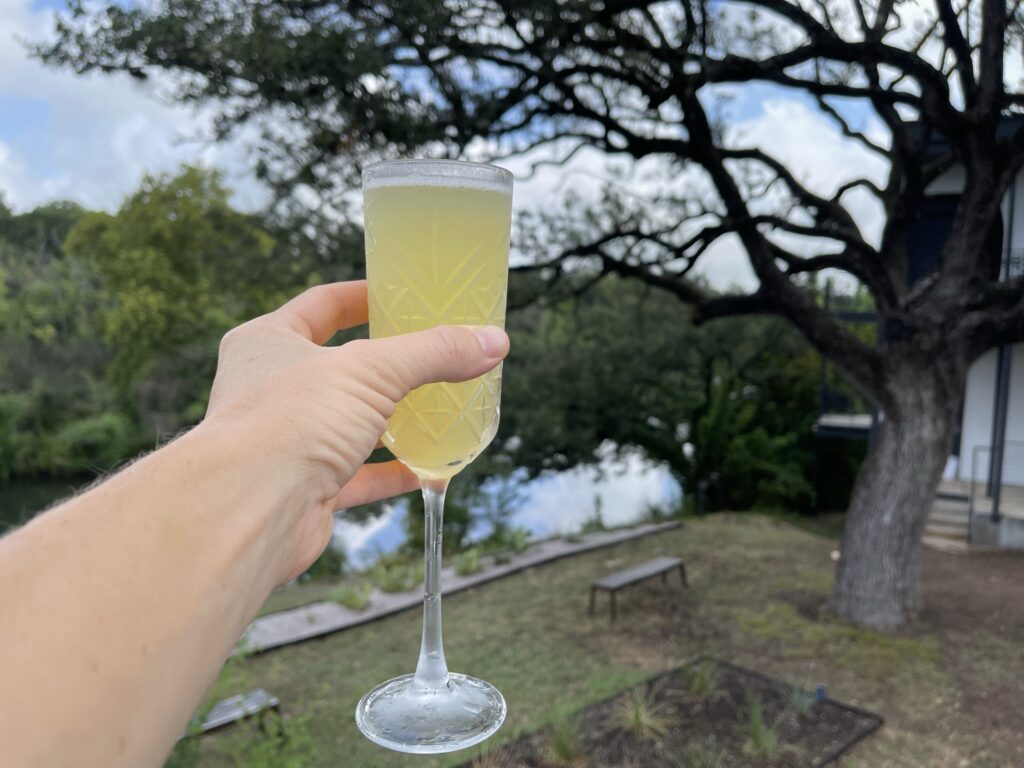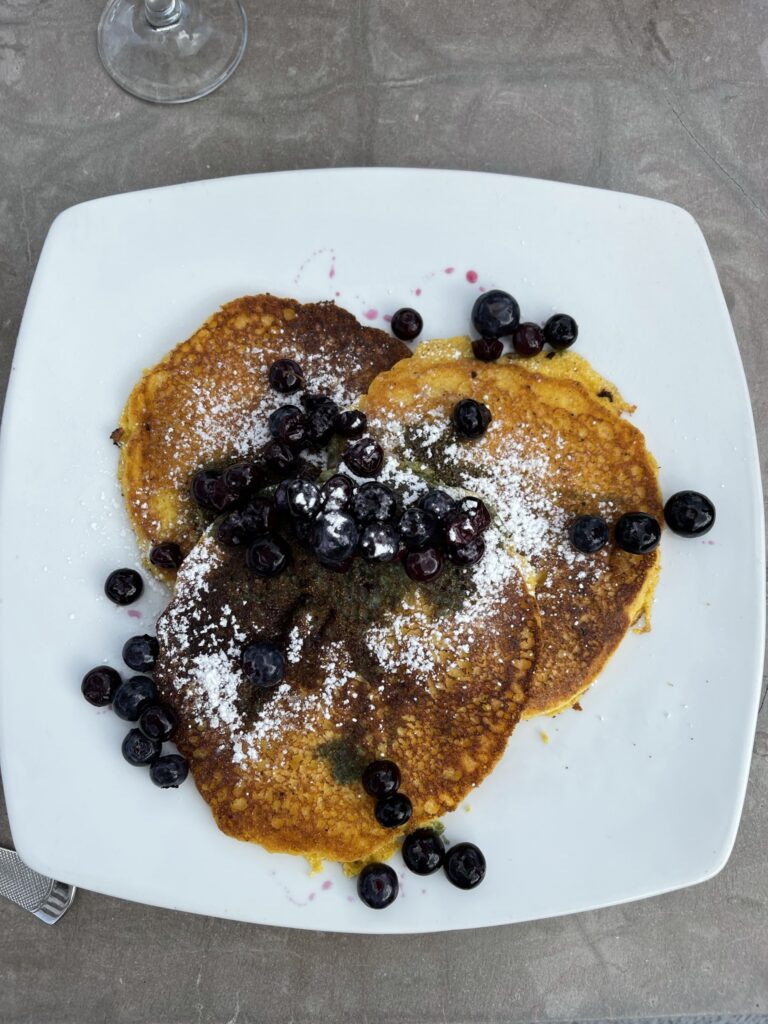 Cocktails, delicious food, and a gorgeous view await you at Round Rock's charming boutique hotel, Ruby Hotel, 400 Fannin Ave, Round Rock.
Get a homemade butter beer from 3 Star Candy Shop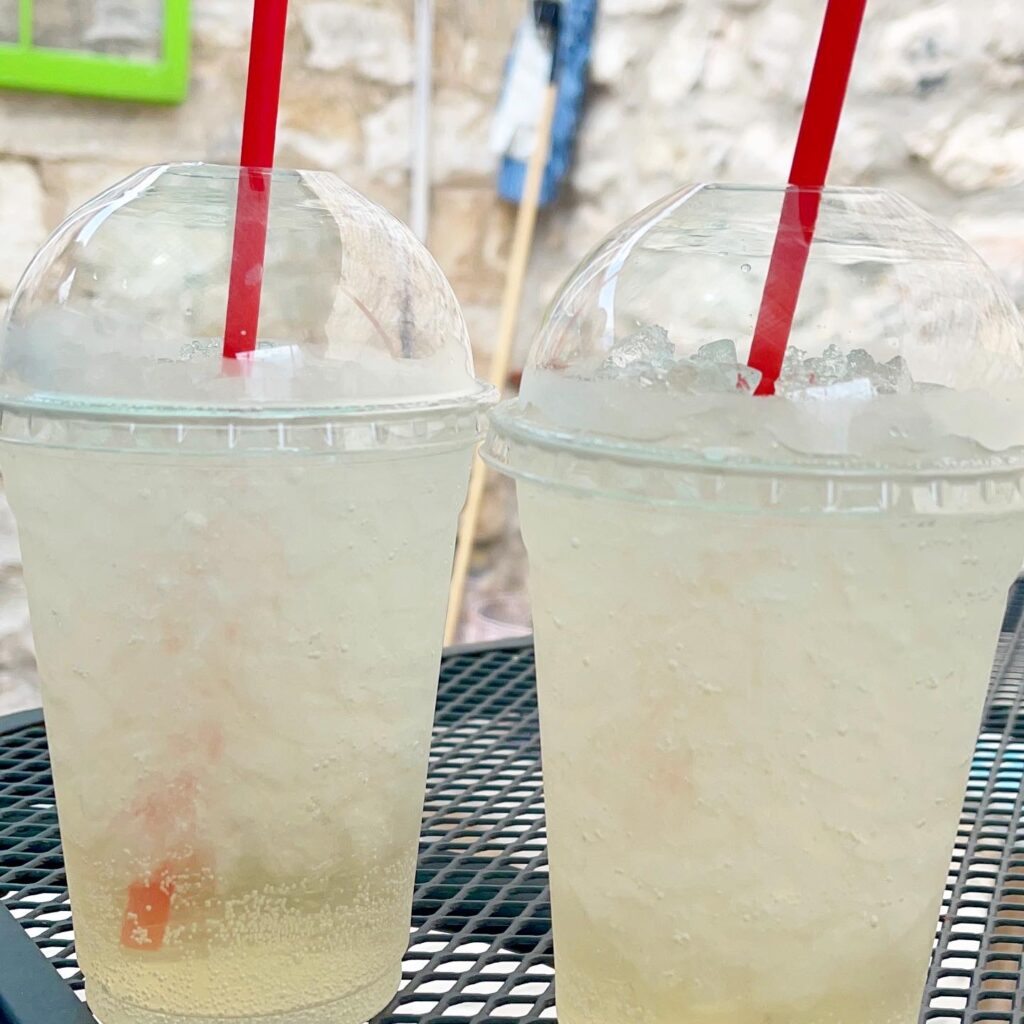 We're big Harry Potter fans in this house, and after we finished reading book #4 together, we went out in search of some butter beer. Turns out, there's a magical place right here in town that makes delicious homemade butter beer upon request! They sell Harry Potter candy here as well. 3 Star Candy Shop, 113 E Main St, Round Rock.
Attend a Friday Fun Night at Yonders Point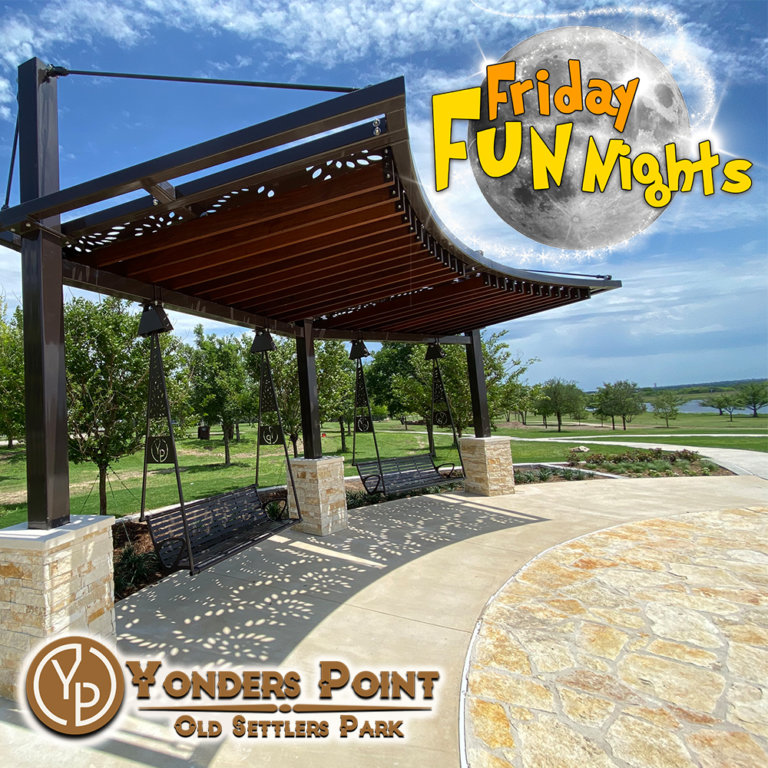 Yonders Point, located just southwest of the baseball fields in Old Settlers Park, is a place where families can picnic and enjoy an amazing view of Bright Lake. The plaza includes landscaping and trees, pergolas with swings, terraced seating and lounges. Enjoy free, fun activities. On Friday, September 3, 2021 from 6-8 p.m. Live Music & Hammock Hanging featuring live music by the Jazz Daddies, refreshments and hammock hanging demos. On Friday, September 24, 2021 from 6-9 p.m. Picnic and Star Gazing Party featuring refreshments, bring your own picnic to enjoy, telescope viewings, and astronomy education. Yonders Point is on the north side of Old Settlers Park, which is located at 3300 E. Palm Valley Blvd. in Round Rock.
Sleep under the stars at the Family Campout
Come spend the night in Old Settlers Park!  You'll pop your tent around the Lakeview Pavilion, eat dinner, have fun, play games, sit around the campfire eating s'mores, watch a movie in the park and then off to sleep under the stars. Wake up with the sunrise and enjoy breakfast, and then check out the Outdoor Expo. More information here. 3300 E Palm Valley Blvd, Round Rock.
You might also enjoy: