11 Fun Halloween Events Happening in Round Rock This Weekend – October 25-27, 2019
We are getting closer and closer to the Halloween weekend and local businesses and organizations have a LOT of fun Halloween-themed events planned for this upcoming weekend. What is listed below are Halloween events for all ages – big and small. So grab your kid's Halloween costumes and get some good use out of it buy attending some of these fun (and many FREE) Halloween events in Round Rock for the weekend of October 25-27, 2019.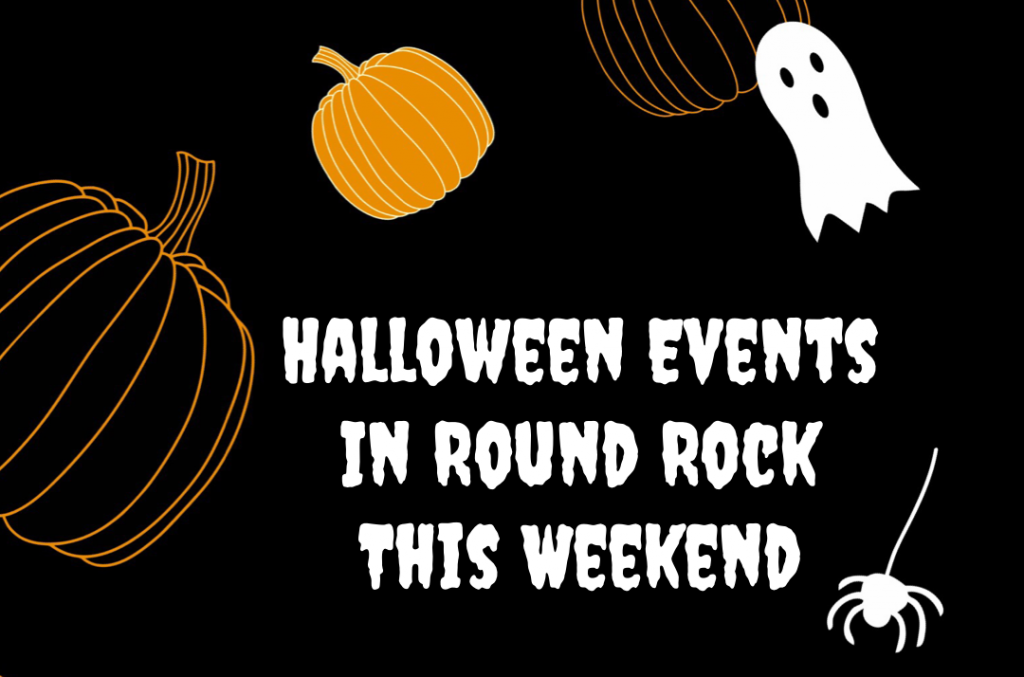 11 Halloween Events in Round Rock: October 25-27, 2019
Soapbox Carwash Tunnel of Terror
October 24-31
Head to Soapbox Carwash during these dates for a little more than a carwash.  A car wash purchase gets you in the tunnel, no limit on people in car (but it must be safe).  For cars with small children, there is a no-scare option with just lights.  More details.
---
Carnival at Dell Diamond
October 25-November 3
There is a carnival in town the next 2 weeks at Dell Diamond! More details here.
---
Terror on Two Jacks Haunted House
October 25-27, 31
Come visit a house that is haunted as it was built on top of the grave of the Hairy Man of Brushy Creek from October 11 – November 2, 2019 from 6:00 pm – 10:00 pm on Fridays, Saturday, and Sundays and Thursday, October 31st.  Admission is free but they are requesting a donation of either $1 or 1 can of food per person. More details.
---
Brushy Creek Haunted House
October 25 & 26
Join us for an unforgettable experience as you walk through the Cat Hollow Pavilion transformed into a Haunted Movie Theatre! Full-on SCARE and kid-friendly experiences available.  Details here.
---
American Legion Haunted House
October 25 & 26
The 5th Annual Haunted House and Trunk or Treat event for the Community of Round Rock. There will be a Trunk or Treat and Movies w/ Free Hotdogs and Soda on Saturday the 26th. To help The Round Rock Serving Center, they are asking for Donations of Non-Perishable goods. More details here.
---
Free Halloween Events at Bass Pro Shops
Saturday, October 26 – Thursday, October 31
Bass Pro Shops is hosting FREE, family-friendly Halloween events October 19-20, 25-31, 2019 featuring the classic Peanuts® characters, Charlie Brown, Snoopy, Linus, Sally and Lucy. The free event features activities including crafts for kids, a Halloween costume parade, trick-or-treating, FREE 4×6 photo with the Peanuts gang and much more at Bass Pro Shops. Find out more
---
Halloween ComicFest at Rogue's Gallery
Saturday, October 26
Halloween ComicFest takes place at Rogues Gallery Comics every year on the Saturday on or before Halloween and at participating comic shops worldwide, with this year's event taking place on Saturday, October 26, 2019. This year's free comic offerings include DC Superhero Girls, Ghostbusters, Hellboy, Sabrina, and lots more! Find out more
---
Round Rock Operation Blue Santa Trunk or Treat 
Saturday, October 26
The Round Rock ISD Partners in Education (PIE) Foundation has partnered with the Round Rock Police Department (RRPD) will host their 5th annual Round Rock Operation Blue Santa Trunk or Treat event on Saturday, October 26, 2019. More details here.
Saturday, October 26
---
Attack of the Zombie Skaters
Saturday, October 26
A Halloween Maze and other games and activities await you at the Rock Sports Arena, home to the Rockin' City Rebels and the Rockin' City Rollergirls. Activities are ticket based. Bring Food Drive donations for the Round Rock Serving Center of 5 or more items to get a bonus entry to the Zombie Hunt or Halloween Maze! More details here.
---
Fright Night Silent Disco
Saturday, October 26
Check out this FUN adult event happening in Downtown Round Rock at the Brass Tap – it's the first Silent Disco! Get tickets here.
---
First United Methodist's Trunk or Treat
Sunday, October 27 
Come to First United Methodist Church, Round Rock, for a fun-filled family activity on October 27.  We will have trunks filled with treats, plus games, inflatables, food and fun. More details. 
---
Are you New to Round the Rock?
We feature all events happening in Round Rock via our CALENDAR and our FACEBOOK page & FACEBOOK GROUP (make sure to join the group to not miss out on any exciting events.
And check out out 2018 Best of Round Rock list. Each year we poll YOU to find our the Best of Everything in Round Rock – restaurants, shops, physicians, and more. See the results of the 2018 Best of Round Rock here. And stay tuned for the Best of Round Rock 2019 coming very soon!
More Fall Fun in Round Rock:
Don't miss any of the FALL FUN happening in Round Rock over the next few months! We have so many fun things happening.
From Spooky, Scary fun for big kids to family fun for littles, check out this list for all the Halloween Events happening in Round Rock.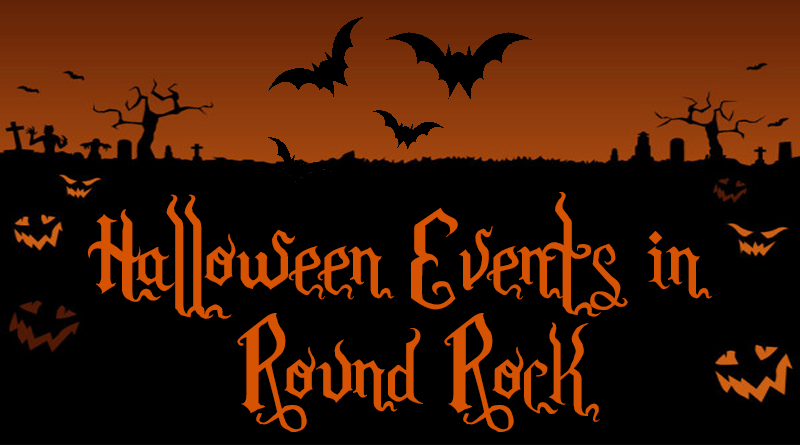 Halloween Events in Round Rock 
And it's not just limited to Halloween fun either! Now that the weather has cooled down a bit, check out all the different things we suggest to do in Round Rock – without having to go south of Highway 45!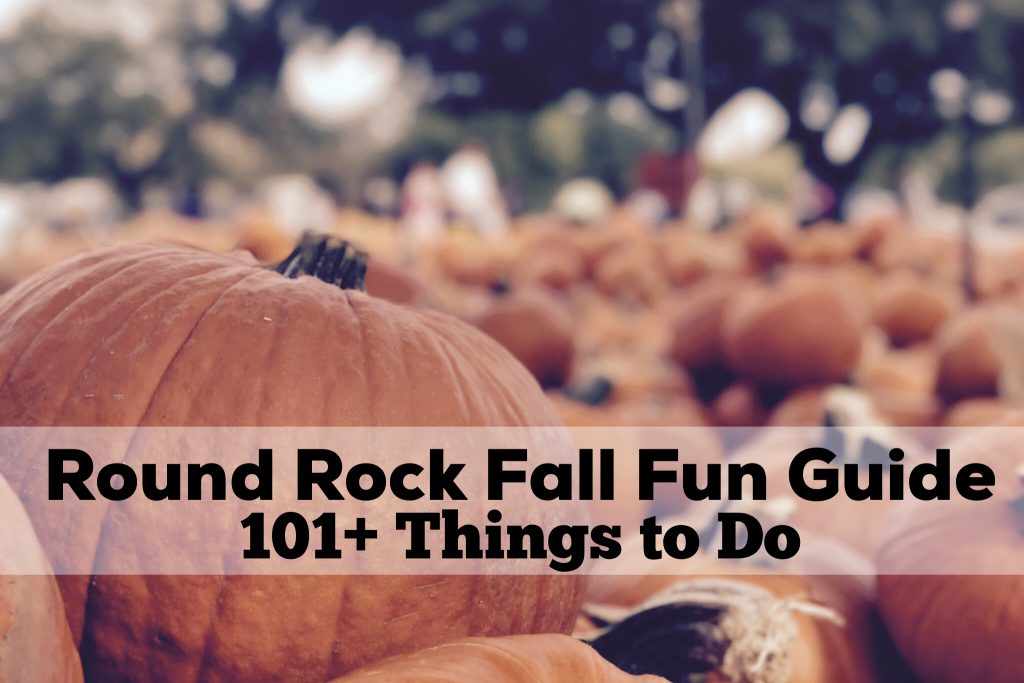 Beyond Halloween, check out all the Fall Festivals, Pumpkin Patches and events happening throughout the months of September and October.