12 Questions about Eyelash Extensions from Amazing Lash Studio
Amazing Lash Studio recently opened in Round Rock and I was invited to come and learn a little bit more about their business.  Being that I always wanted long, luxurious eyelashes, I was of course intrigued.  Never in a million years would I have come away from my first set of eyelash extensions thinking, "I should have done that sooner!"  I never realized how much I would like the way they looked on me, how they opened up my eyes, and gave me more confidence.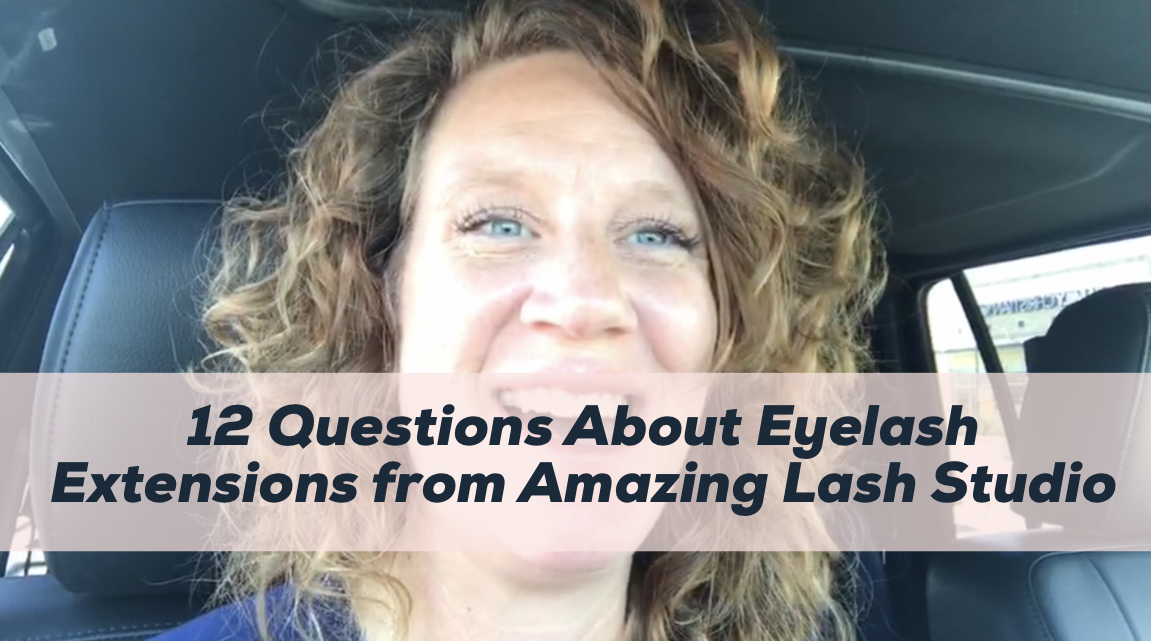 After 3 weeks of having my first set, I still like them.  I have had multiple conversations about them with my friends, answering a ton of questions, so I thought it would be helpful to answer them here for all of you as well.
The following questions are the ones I received the most from my friends and family.  I am by no way an expert on this subject and the answers I am providing are knowledge I learned from Amazing Lash Studio or based on my own experience.
12 Questions About Eyelash Extensions from Amazing Lash Studio
What Are Eyelash Extensions?
Eyelash Extensions are a way to make your natural eyelash longer. Natural, synthetic fiber strands are applied to each individual eyelash using an adhesive.
Are there Different Styles of Eyelash Extensions? 
Yes! At Amazing Lash Studio, I had the option of trying 4 different eyelash styles based on volume, length, and shape: Gorgeous, Natural, Sexy, & Cute.  I tried Natural, as I wanted an everyday look. You can also get colored lashes for a fun pop of color.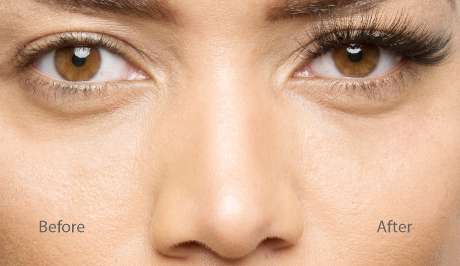 Does it Hurt to put Eyelash Extensions on?
Nope. It did not hurt to have eyelash extensions put on.  However, be prepared to sit with your eyes closed for almost 2 hours.  And if you have any eye sensitivities or issues with things near your eye, this might bother you.
How long does it take to put Eyelash Extensions on?
A full set of brand new eyelashes can take 1 1/2 – 2 hours to apply depending on the amount of natural eyelashes you have to work with.  You are laying on your back on a table with a pillow under your knees (for back support) and a nice fuzzy blanket.  You can use this time to relax and even snooze a bit!
Do you notice the Eyelash Extensions on yourself?
One of the most asked questions I have received was if I noticed the lashes when I blink. I think when I first got them, I would feel them on the edge of my sunglasses but that was the only time I noticed them.  And now, 3 weeks later, I don't notice them at all.
Can you wear eye makeup with them  (i.e. mascara or eyeliner)?
Yes! If you want to…. To be honest, the BEST part of having my extensions is that I don't really need mascara at all.  I have only applied mascara once since having my extensions and I can't say I really noticed a difference with mascara on top of my extensions.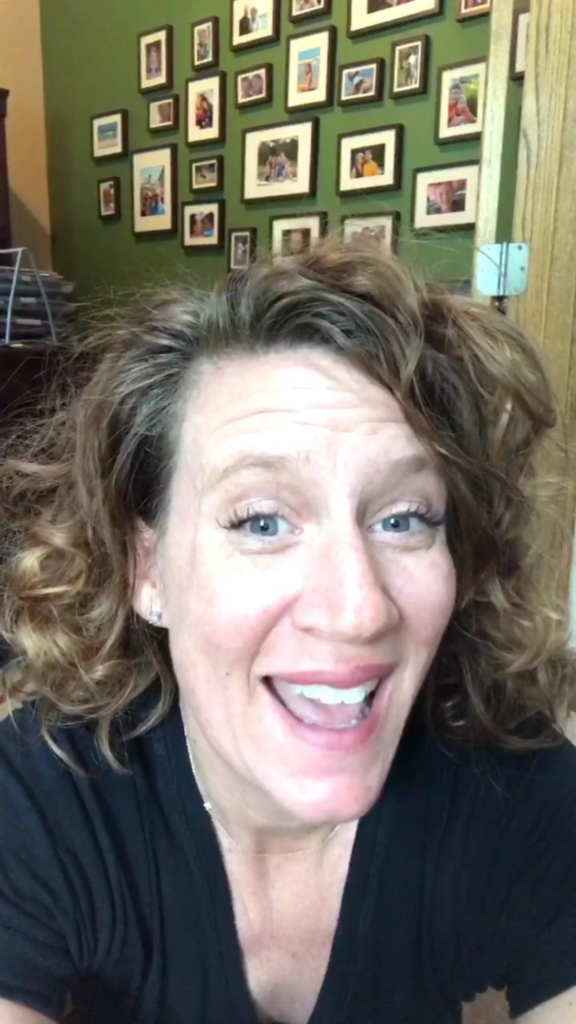 How Long Do the Eyelash Extensions Last?
According to Amazing Lash Studios, your extensions will last 2-4 weeks.  They fall out with your natural eyelashes.  I was able to go a full 3 weeks with my first set of extensions, but towards the end, they did not look as full as I would have liked them.
What Is a Refill?
Every 2-4 weeks, an extension refill is needed to keep the volume of your lashes up.  It's a much shorter process as they are not starting from the beginning.  The 45-60 min refill applies extensions to the lashes that are missing them.
How Do You Keep the Eyelash Extensions Clean?
It is recommended that you use an antibacterial soap to clean your lashes twice a day.  I also use the recommended retractable styling wand to brush them out twice daily.
How Can I Make them Last Longer?
The best way to make them last is with proper care, like cleaning them daily, and not to rub your eyes or pull on your lashes.  In the first 48 hours of having the extensions put on, you do not want to get them wet or sweat on them to allow the bonding agent to fully adhere to the lash. Also, if you can sleep on your back, that helps too.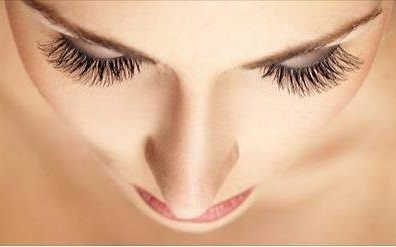 Can I Swim or Workout with Eyelash Extensions?
Yes! It is not recommended to to get your lashes wet or sweat on them 48 hours after you first get them.  But after that, I have continued to workout with my lashes on (bonus – I don't look washed out while working out!) and I plan to swim in them this summer.
Are Eyelash Extensions expensive?
If you are investing in eyelash extensions, consider the amount of work and time it takes to have them put on. A full set of eyelash extensions can run into the $200's, but Amazing Lash Studio has an introductory offer for a full set of lashes at $79.99. That is a great deal y'all!
My Experience with Eyelash Extensions from Amazing Lash Studio
As I mentioned previously, I didn't think about getting eyelash extensions.  The only experience I ever had with longer eyelashes were false ones a makeup artist put on me for a wedding I was in, and they fell off halfway thru the night.
I really enjoyed my experience at Amazing Lash Studio – the studio is clean and bright and the employees are very knowledge and helpful…no matter how many questions you ask (I ask a lot)!  My stylist and I had a great conversation and the 2 hours flew by.  And I was amazed at how a simple set of eyelashes could really "wake" my face up.  My natural eyelashes are short & blonde, so a simple, natural set was all I needed to provide a little more definition to my face.
I have really enjoyed having eyelash extensions over the past few weeks. I have had many compliments on them and I will continue to keep them up, much like a manicure or pedicure.
Amazing Lash Studio Introductory Offer
In case you missed it, Amazing Lash Studio has an introductory offer for you to try eyelash extensions too! A brand new set of eyelash extensions is currently $79.99.  Make sure to tell them that you heard about this offer from Round the Rock when you book your appointment!

Enjoy your new lashes! You will love them! 
Disclosure: I was invited to try eyelash extensions at Amazing Lash Studio.  I was not compensated for this article. As always, all opinions are my own.