Attack of the Locks (ages 8-12) at the Library | September 28, 2017
The Round Rock Public Library will host a Star Wars themed escape room on Thursday, September 28, 2017 for tweens ages 8-12. Join us at 4:30 pm in Meeting Room B for ATTACK OF THE LOCKS. Participants must help R5-D4 to save the galaxy by solving a series of intricate and interconnected puzzles. This event is free and preregistration is required.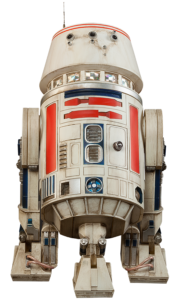 Please Note: This program is for children ages 8-12 only. Limited seating for caregivers and younger siblings who wish to observe will be available in the back of the room. Only attending participants must preregister. Online registration is required and starts Thursday, August 14, 2017 at 9 am. Those who arrive more than five minutes late may forfeit their space(s). If you cannot attend, please cancel your reservation via Eventbrite or call 512-218-3275.
For more information: Contact Amy German, (512) 218-7034
Register online