Donuts Time: New Donut Shop Opens in Round Rock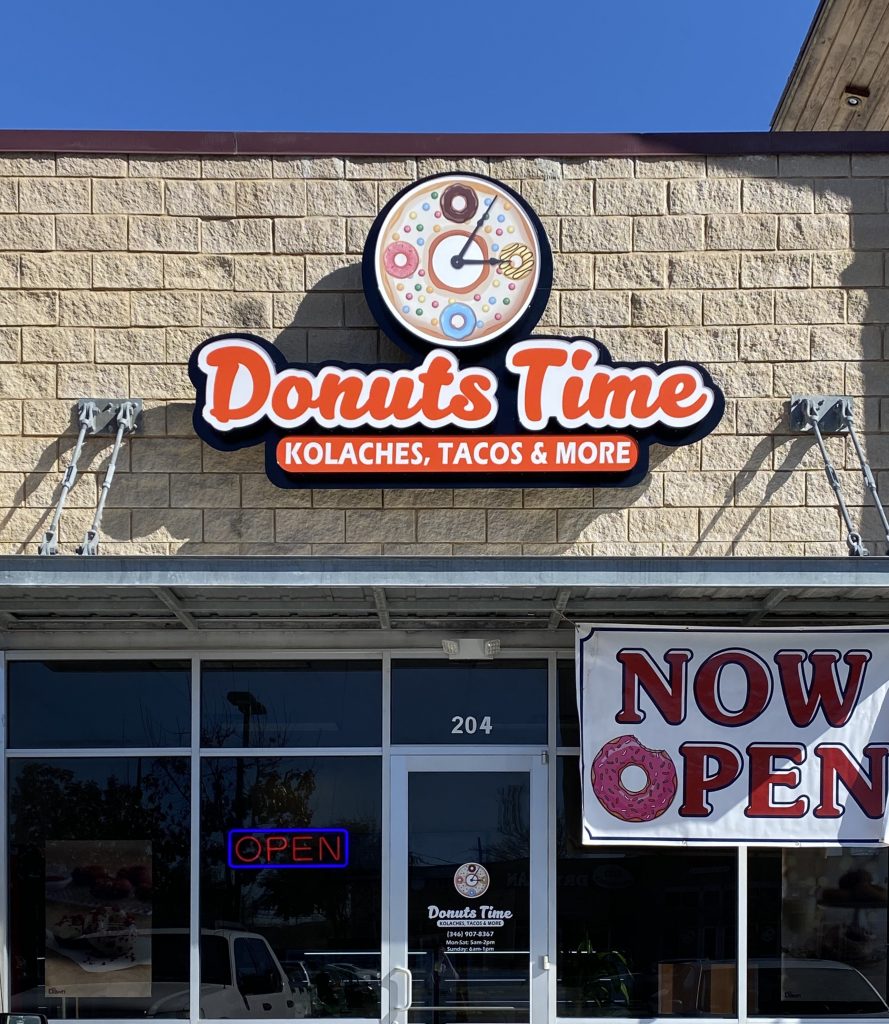 We were excited to stumble upon a new donut shop that opened in Round Rock last week! Donuts Time opened 1 day after Christmas, serving up a variety of yummy breakfast sweets.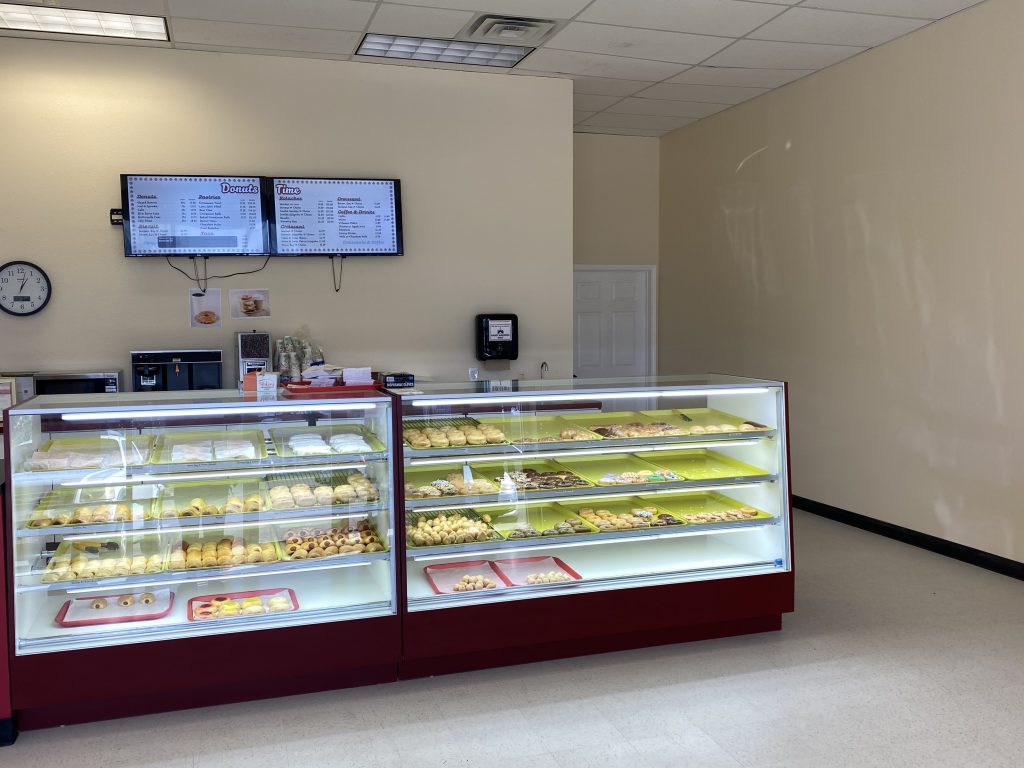 Donuts Time is located on the northwest corner of Sunrise and Old Settlers Blvd – the actual address is 1400 Old Settlers Blvd.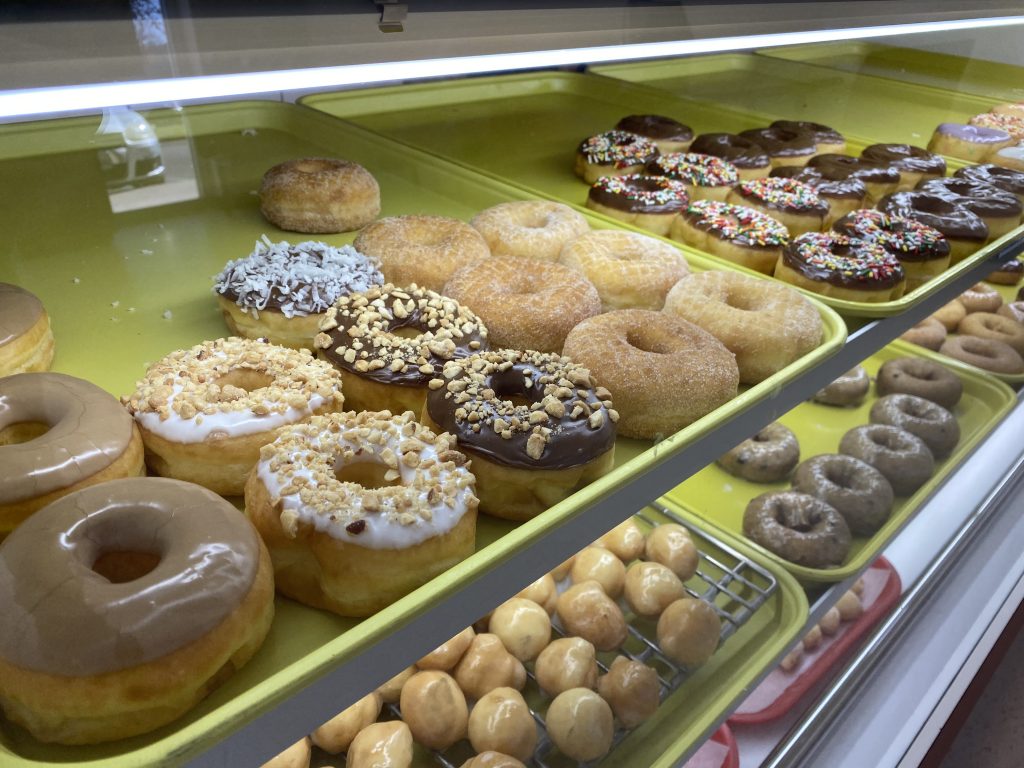 In a city known for it's donuts, we always welcome new donut shops to the area, as we all like a little variety when it comes to our donuts.
What does Donuts Time have?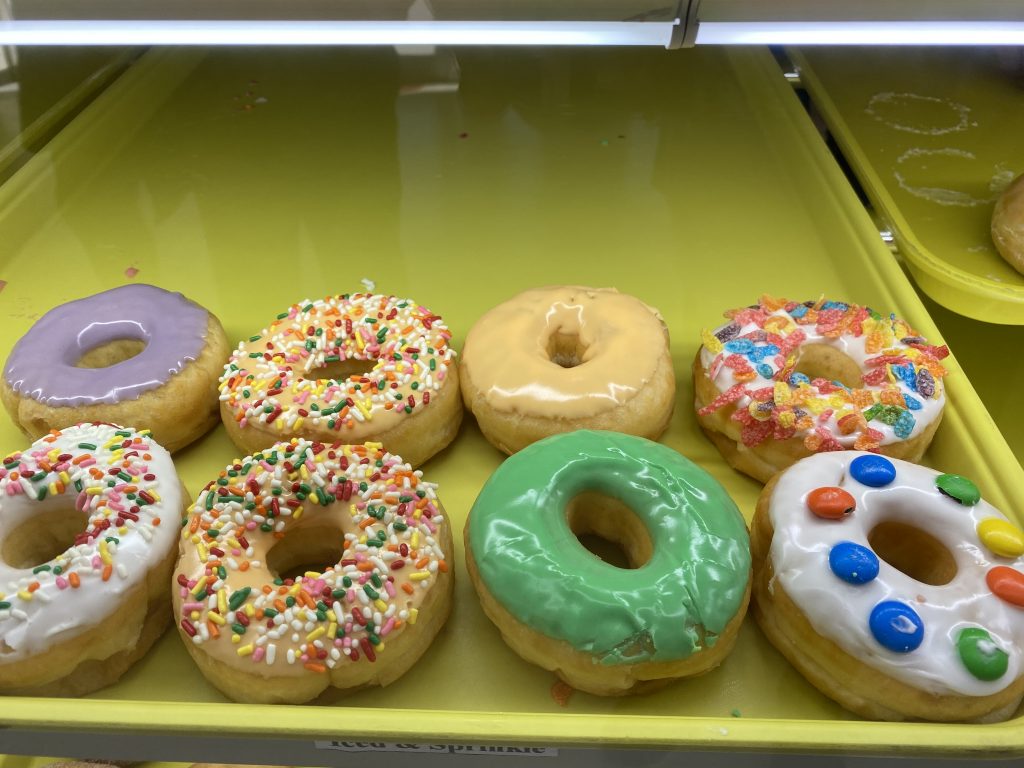 I took my boys in today to check it out and loved seeing some new and original toppings – Fruity Pebbles & M&Ms caught my eye. I also saw a variety of colored icing, making me think if you needed special-colored & themed donuts, they could do it for you!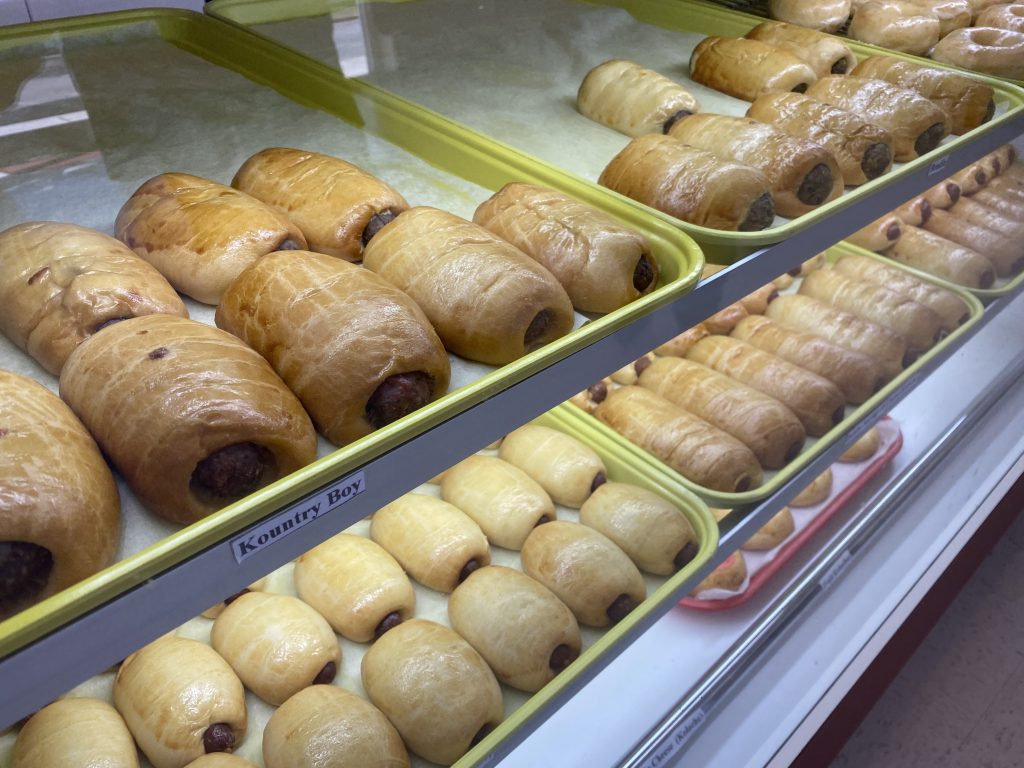 We tried the sprinkled donuts and the cinnamon twists. Both were very fresh, doughy and delicious. While we are not donut connoisseurs, we certainly know a good donut. We liked Donuts Time!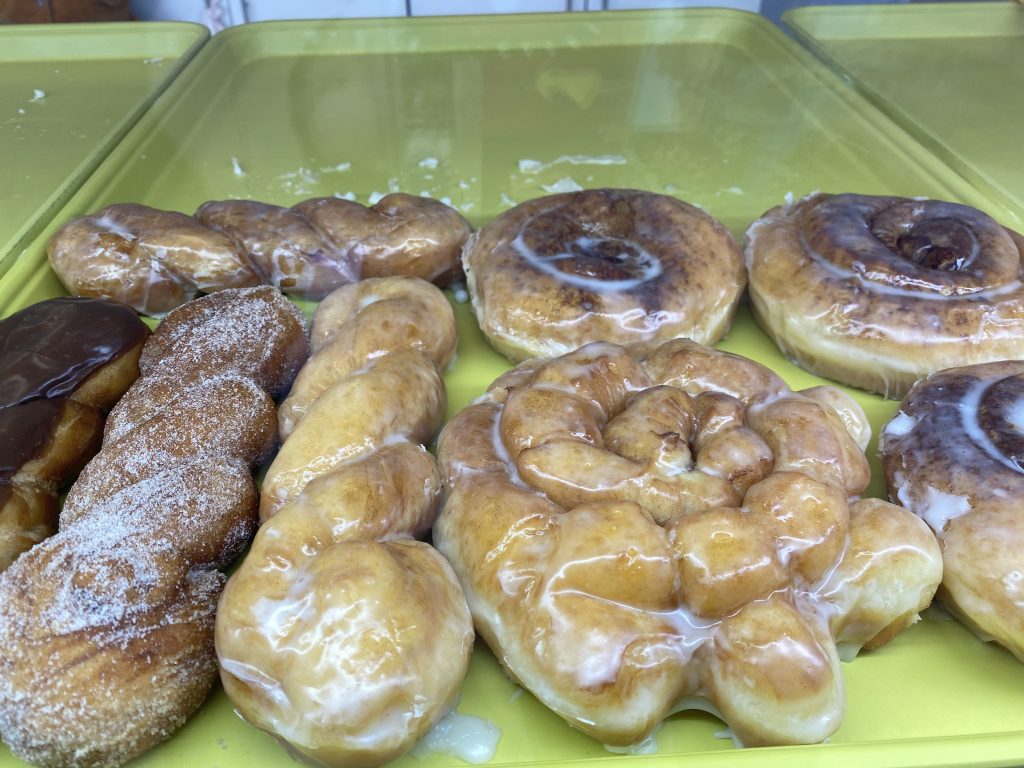 Donuts Time Menu
Donuts Time offers traditional donuts and pastries as well as kolaches, breakfast tacos and even croissant and biscuit sandwiches.
Check out Donuts Time the next time you are in that area of Round Rock or make a special trip to try something new. Let's support this family-owned donut shop in Round Rock!
Donuts in Round Rock
Check out our list of donut shops in Round Rock! Have you tried them all yet?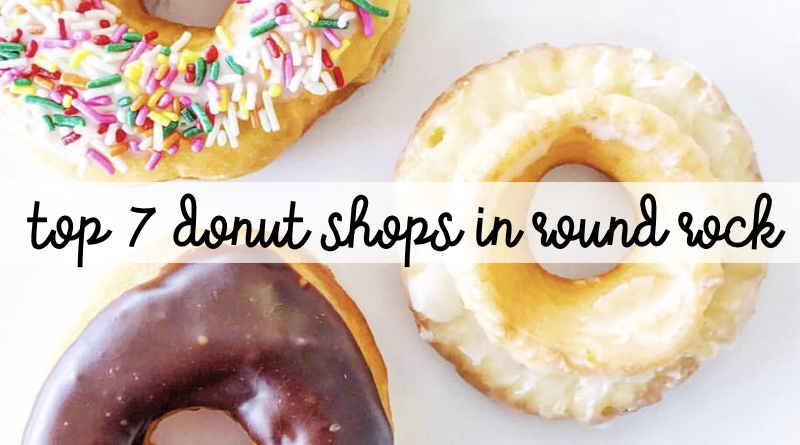 Are you New to Round the Rock?
We feature all events happening in Round Rock via our CALENDAR and our FACEBOOK page & FACEBOOK GROUP (make sure to join the group to not miss out on any exciting events.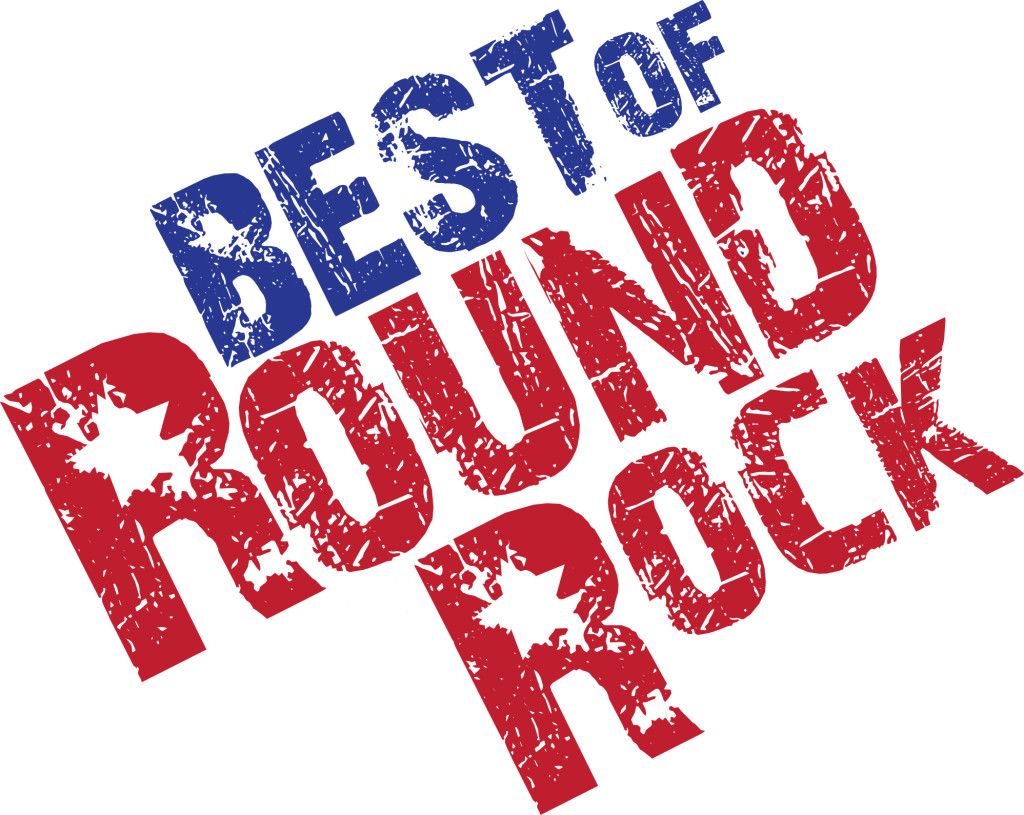 And check out out 2018 Best of Round Rock list. Each year we poll YOU to find our the Best of Everything in Round Rock – restaurants, shops, physicians, and more. See the results of the 2018 Best of Round Rock here. And stay tuned for the Best of Round Rock 2019 coming very soon!
Here are some of our most popular posts that you might find helpful: