Free Parent & Me Class at Move Kids 2 Music (ages 1-3) | September 12, 2016
Move Kids 2 Music is hosting a free Parent & Me class on Monday, September 12, 2016 from 9:00 – 9:30 am.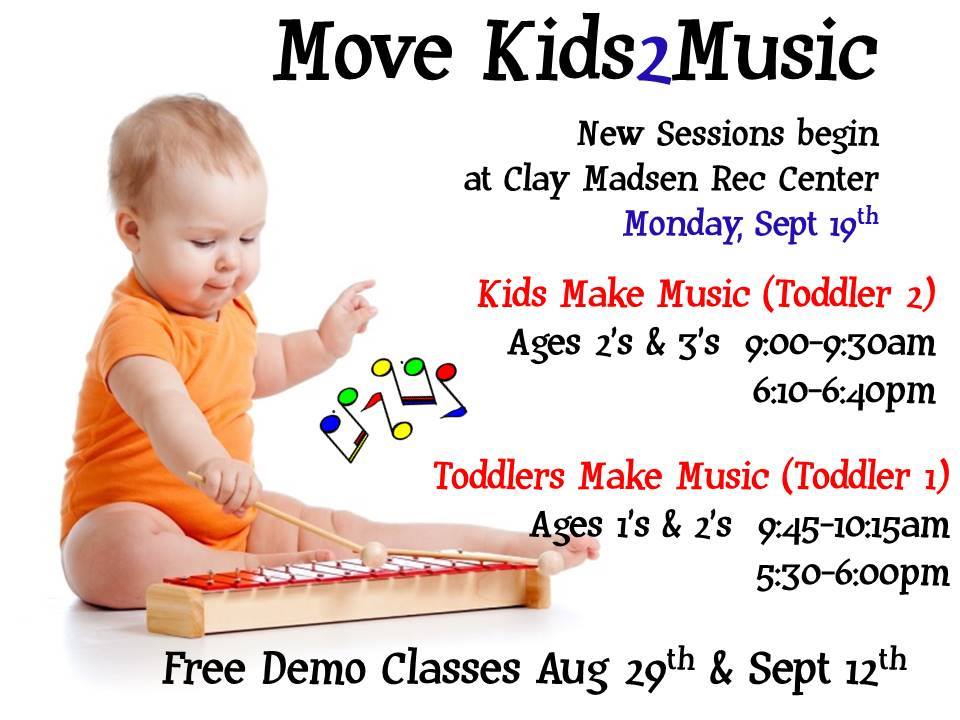 In this Parent & Me class the toddler and parent learn delightful songs, dances and musical activities that focus on singing and keeping a beat to enhance timing, coordination, listening and language skills. High-quality percussion instruments are used as well as puppets, stories and colorful props to make this a very special music timeMorning and evening classes available for ages 1 to 3. Taught by a certified Music Rhapsody Instructor.