Instagram Summer Challenge: Week 1
The first week of the summer is behind us – have you started the Instagram Summer Challenge?
We did some fun things from the list this week – wanted to show you some of the fun we had to encourage you to join us on the Challenge – there really is so much going on at any given time in our great city.  The Challenge is made to help you get out and appreciate all there is!
Here is what we did this week:
3. Participate in the Summer Reading Program at the Round Rock Public Library – Make sure you sign up your kids online in the program – it is so easy to log in and add their books to the program. Plus, the Library has so many great books to choose from!!
5. Attend a Round Rock Express Baseball game – We just can't get enough of the Round Rock Express.  My little guy just loves Spike and the big kids really enjoy all the activities there are to do at the ballpark.
7. Watch a movie at Flix Brewhouse – There is nothing better than summer movies – especially when you can go at lunch time and enjoy a pizza!
2. See Penfold Theatre Company's Romeo & Juliet at the Round Rock Amphitheater – This is a MUST DO!!  The cast is fantastic, the setting is gorgeous and if there is a cool breeze, watch a play in the park is near perfect.  And get this – it"s completely free (but consider throwing a donation in the bucket!).Thursdays, Fridays, & Saturdays in June.
And a big thanks to everyone who came out to our Instagram Summer Challenge Kick-off party on Friday!!
28. Build something great at Home Depot's Free Monthly Kids Workshops – My little man and I built a lawn mower on Saturday at the Home Depot.  These FREE workshops are so much fun – GREAT bonding time with your kiddos!  They host them the first Saturday of the month, so you have 2 more chances to get this one done!
The Instagram Summer Challenge is brought to you by these amazing businesses: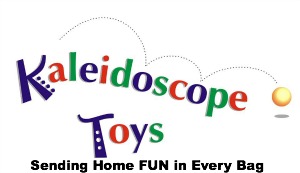 For more information and how to get started, click here.  You have until the end of August, plenty of time to get out and earn some prizes!!
Follow along on our quest to do all 50 things on the 50 Things to DO in Round Rock: