New Businesses Opening in Round Rock: Summer 2018
Below is a listing of new businesses in Round Rock, Texas that have opened this summer 2018.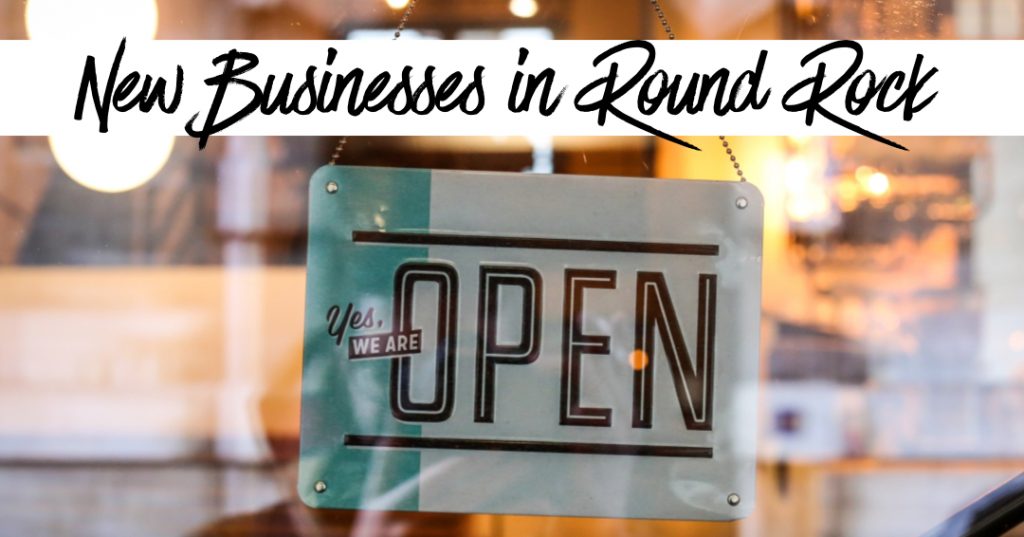 We all love to hear about new businesses in Round Rock!  The backbone of Round Rock's community are the unique businesses that offer us fun atmospheres and experiences for our families.  And it is so important that we try to support these smaller businesses.   Whether they are a locally-owned, stand alone shop or a franchise that a family has brought to town, they are store & restaurant owners that are local that would love your support!
We hope to bring you this information monthly, but for our first edition, we are posting about businesses that have opened this summer that we have discovered.
New Businesses in Round Rock:

Restaurants
Described as an "American Restaurant" in Round Rock, Finley's remodeled the old Scarlet Rabbit and has a huge porch and patio. Finley's serves lunch & dinner. 
The new Brazilian Steakhouse hosted it's Grand Opening on August 31, though it has been open for a few weeks. Fogueira Gaúcha is an upscale churrascaria with unlimited meat sliced table side.
We are always excited to see new restaurants in Downtown Round Rock.  Nixtamal opened in the spot formally occupied by the Main Street Grill and specializes in "unique tacos."
Snow Tea
201 University Blvd. Ste 560
Snow Tea sells Taiwanese milk tea, snow ice and desserts.
The Yogurt Experience recently changed owners after 9 years of business in Round Rock.  The new owners plan to keep the same great experience with the creamiest yogurt in town, same great toppings, and excellent customer service.  They are hosting a Back to School Bash with a Buy One/Get One special on August 14 & 15. More info here. 
New Businesses in Round Rock:

Shops/Services
Code Ninjas
4500 E. Palm Valley Blvd Ste. 104
The coding education center teaches kids aged 7-14 to build video games and apps through coding.  They have after school drop-in times and summer camps. Learn more.
The locally owned laundromat is open 24 hours a day/7 days a week and offers self-service machines and wash and fold services.
If you know of a new business, please email us and let us know!  [email protected]
Other articles you may enjoy!