Round Rock Holiday Gift Guide: Children's Gifts
The Holiday Shopping season has begun! Do you think you can find a Christmas Gift for everyone on your list in Round Rock?  I bet you can! In fact, I am challenging you to try! Last week, I spent a few days shopping for my family here in Round Rock and I was AMAZED at how many GREAT gift ideas there are in the local stores.  And I love putting my money back into supporting local businesses. I want  the taxes I pay stay here with the city. And with sucah a great selection out there, it's a win-win for everyone.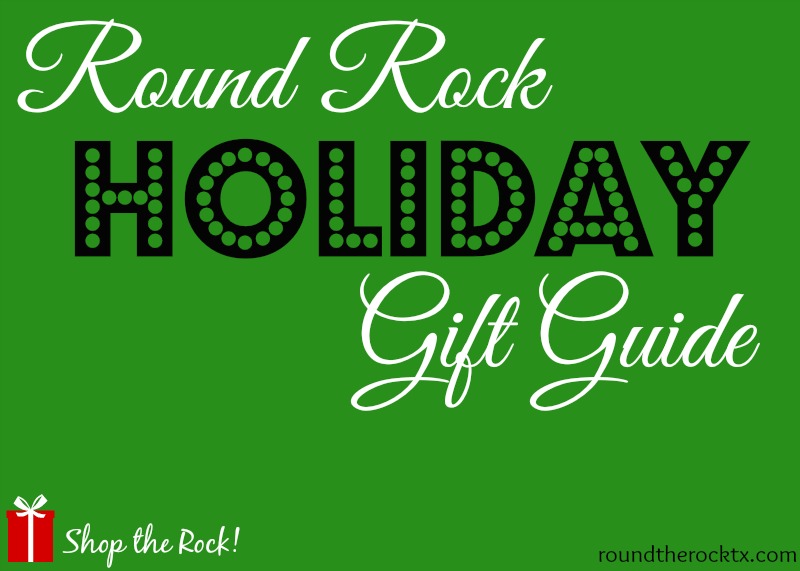 So this week, I thought it would be fun to show you some ideas for everyone on your list. Today, we'll tackle the kids!  And to do that, I went directly to Kaleidoscope Toys – our local neighborhood toy store.  I asked owner, Terry Myers, to show us what's hot for each age group.
6 – 24 Months

Tobbles Balancing Towers – soft-grip balls that stack up in a fun way
Lift Off Rocket – Playful rocket that makes great noises and has fun figurines
Pewi YBike – 2-in-one walker thats turns into a riding bike
Funtime Tractor – moving tractor & wagon that doubles as a shape-sorter with animal sounds
3-8 Years 
Magna-tiles – 3D magnetic building tiles (1)
Teaching Cash Register – toy register that doubles as a learning tool (1)
Mini Micro Kick Scooter – perfect beginner scooter (1)
Dreamy Dress-Ups – fabric wings that become an extension of your arms (2)
Groovy Girls – soft, dress-up dolls come with clothes and furniture (3)
Girls 8+
Loopdedoo – make amazing friendshop bracelets, necklaces, headbands & more with these kits (1)
Style Me Up – nail art kits (2)
Spirograph Deluxe Set – spend hours making designs with this kit (3)
Boys 8+
Spooner Boards – fun balance boards to do all sorts of tricks (1)
Snap Circuits – Won this year's "Best Toy for Kids Award for Science" (2)
Skylight Rocket – launch this light up rocket at night
Games for all ages!
Pentago – popular marble strategy game  (1)
KHET 2.0 Laser Game – Chess with laser beams (2)
IQ Fit – handheld puzzle games, perfect for on the go (3)
Hoot Owl Hoot! – Cooperative games for little ones (4)
Flick Football – Best seller in the store right now! (5)
QBA Maze 2.0 – Make your own marble maze out of cubes (6)
I also visited my favorite book store, The Book Spot, which has a fantastic children's & Teen selection.  Owners Danny & Julie Woodfill recommend these books for Children all of which are available at The Book Spot:
A Tale Dark & Grimm – Adam Gidwitz: humorous twist on the Grimm Fairy Tales
Nursery Rhyme Comics – see your favorite rhymes spelled out in comic book form
The Brick Bible – Both the Old & New Testament played out with LEGOs
Bluebonnet Books 
Lastly, there are some great places to purchase gift certificates from here in Round Rock to give your child an "experience" gift.  Check out these ideas:
Indoor/Outdoor Swim Lessons from ReadyGoSwim! http://www.readygoswim.com/ or email to purchase
Passes to Safari Champ 
Painting at Ceramic Lodge 
Junior Sluggers Kids Club Packages – Join the Round Rock Express Kids Club and receive Mini Season Passes to the  2014 season – available at the Railyard Team Store at Dell Diamond
Kaleidoscope Toys is located at 110 N IH 35 Ste. 375
The Book Spot is located at 1205 Round Rock Ave.
I can't think of a better time to support our community by shopping local.  Check out all the reasons why you should at Shop the Rock. Merry Christmas and happy shopping!!
Round Rock Holiday Gift Guide: Children's Gifts
Round Rock Holiday Gift Guide: Teen Gifts
Round Rock Holiday Gift Guide: Ladies Gifts
Round Rock Holiday Gift Guide: Mens Gifts