Thankful to Live in Round Rock ~ Day 13: Bats of Round Rock
We are so very blessed to live in such a great city – Round Rock is unique in that it's big enough to have everything that we need, but still has that small town feel.  Many of you know, I started Round the Rock because I wanted everyone to know and take advantage of all the fun things there are to do here in the Rock.  In the spirit of Thanksgiving, I thought it would be fun to reflect on 30 things that make me Thankful to live in Round Rock.
30 Reasons why I'm Thankful to live in Round Rock
Day #13: Bats of Round Rock
What? I'm thankful for Bats?  Well, kinda.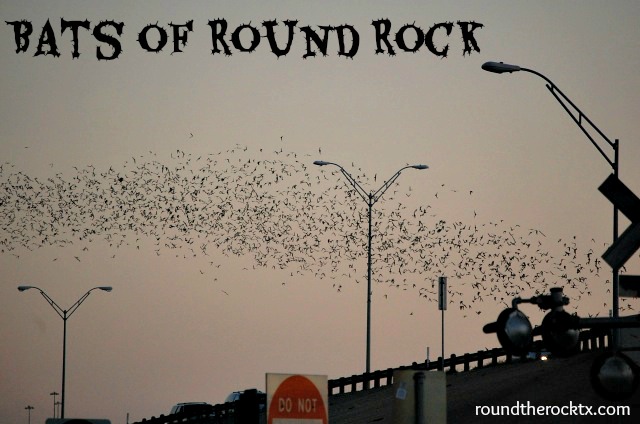 If you have ever driven IH-35 in Round Rock around dusk, you may have encountered this big cloud of flying objects – kinda reminiscent of the Smoke Monster from Lost (yes, I LOVED that show).  These are the bats of Round Rock.  They are mesmerizing and beautiful and I always get caught watching them and not the road.  I'm actually amazed that our cloud of bats doesn't cause accidents, they are that distracting.
We have our own unique colony of bats that is just as fun to watch (maybe even better) than the famous bats of the Congress Ave. bridge a few miles south of us.  In recent years, I always suggest watching our bats take flight over the hassles of going down to Austin.  In fact, the Round Rock Bats are quickly becoming a popular attraction for our city.
Just a small disclosure here – I am not receiving any financial compensation to tell you what I am thankful for in Round Rock. I am simply telling you about places, objects, & opportunities that have blessed me & my family.