Unique Ways to Support Round Rock Businesses
This is a weird time. We all have been impacted in some way over the changes that have happened in the last week. And if you are anything like me, you want to find a way to support local businesses. So we have been searching for all the ways you can support local businesses here in Round Rock.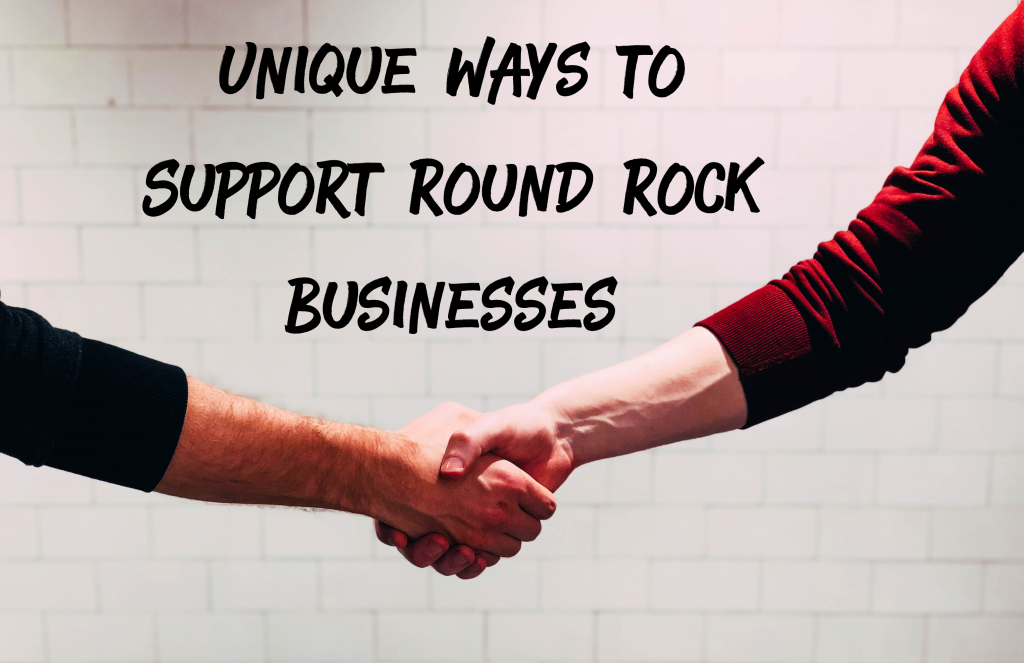 Support Round Rock Businesses Online
The easiest way to support Round Rock businesses right now is to support them online. How can you do this?
Leave your favorite businesses a Yelp or Google Review
Follow your favorite businesses' Social Media pages
Take a moment to "like" or "comment" on their social media posts
Share their social media posts
Tag a friend in their social media posts
Support Round Rock Businesses In Person
With the new mandate from Williamson County on Wednesday, March 18, 2020 for all bars and restaurants to close their dining rooms, the time has come to really support local businesses with take-out and delivery options.
Please check out this list of all Round Rock Restaurants that are offering To-Go and Delivery options. It might be a nice change to grab a family meal this way instead of having to cook a meal. This would be a great opportunity to help keep these local businesses a float during this difficult time.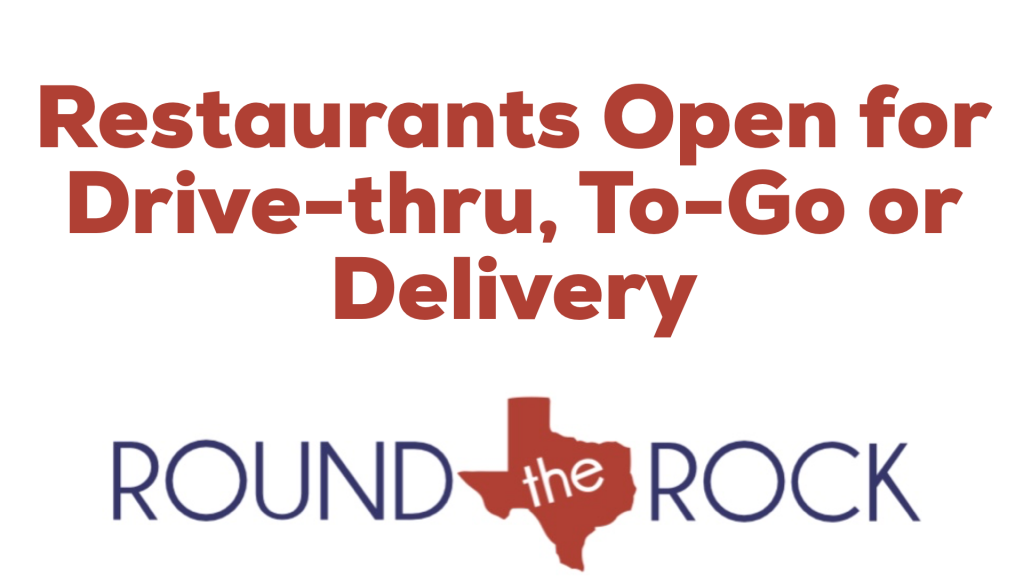 Play Round Rock Takeout Bingo
Check out this fun idea! Complete 5 in a row by picking up or ordering delivery over the next 5 weeks and you can be entered to win one of many fun gift cards to local restaurants. Click here for more details.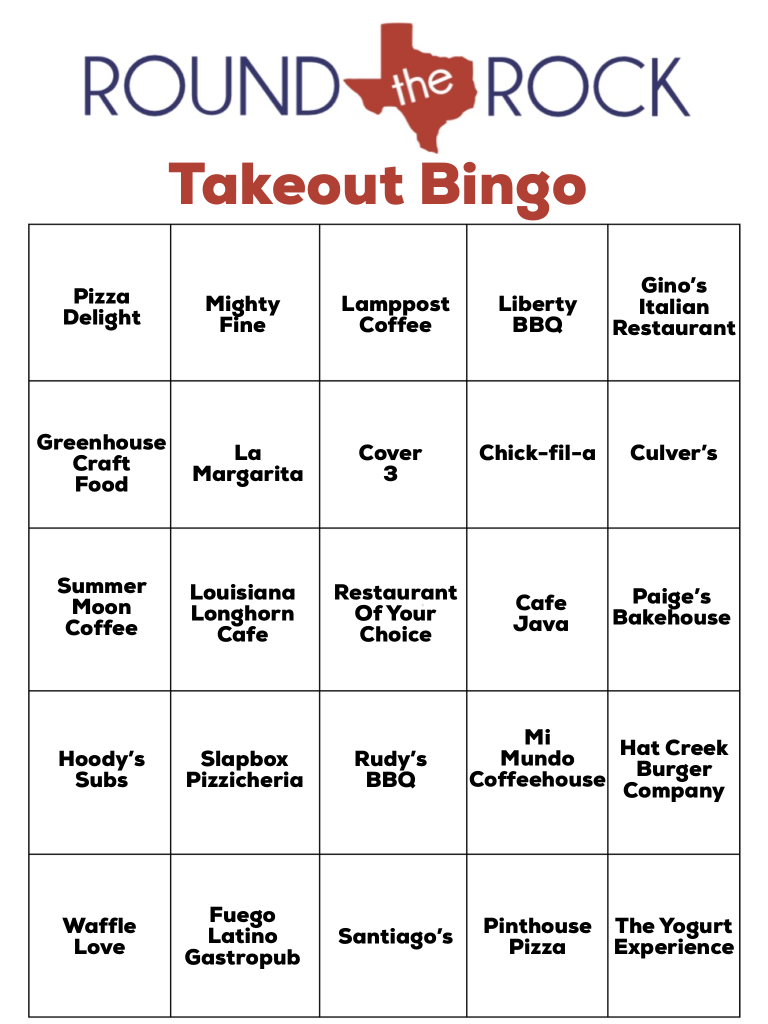 Unique Ways Round Rock Businesses are Helping You
I have found several Round Rock businesses that are finding unique ways to reach their customers. Take a look at these ideas:
Haute Boutique & Mercantile on Main
Where my online shoppers at!?
You can shop all 3 of our Haute LLC. Locations ONLINE and GET FREE DELIVERY UNTIL MAY11TH!!!🙌🏻🙌🏻🙌🏻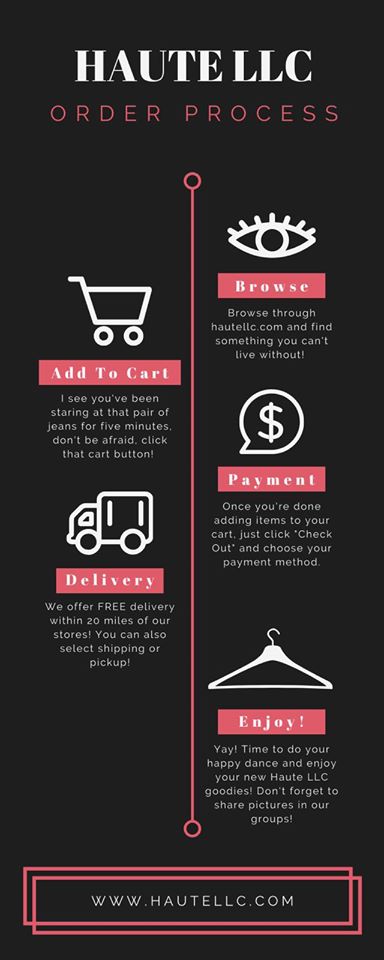 Mays Street Boutique
Mays Street Boutique is offering curbside & delivery shopping.
Costco
Starting today, March 20, 2020, Costco will operate a senior hour exclusively for members ages 60 and older and those with physical disabilities. The special operating hour runs Monday through Friday, 8-9 a.m. No guests of approved customers or individuals outside of these groups will be permitted to shop during this time.
Dollar General
Beginning tomorrow, Dollar General is strongly encouraging that the first hour of operations each day be dedicated solely for the shopping needs of senior customers, who are one of the groups most vulnerable to the COVID-19 coronavirus. In keeping with the Company's mission of Serving Others, Dollar General wants to provide these at-risk customers with the ability to purchase the items they need and want at the beginning of each day to avoid busier and more crowded shopping periods.
Other customers are encouraged to plan their shopping trips around this window of time to allow the most susceptible customers in our communities the ability to shop during the first hour that stores are open.
Target