In an effort to help with our local restaurants, please consider a takeout meal from your favorite Round Rock restaurant, bakery, or eatery over the next few weeks!
UPDATED TO ADD: Because of the popularity of the first card and the tremendous response of all the restaurants that haven't been named yet, we just added a second card! See Below!
How do you play Round Rock Takeout Bingo?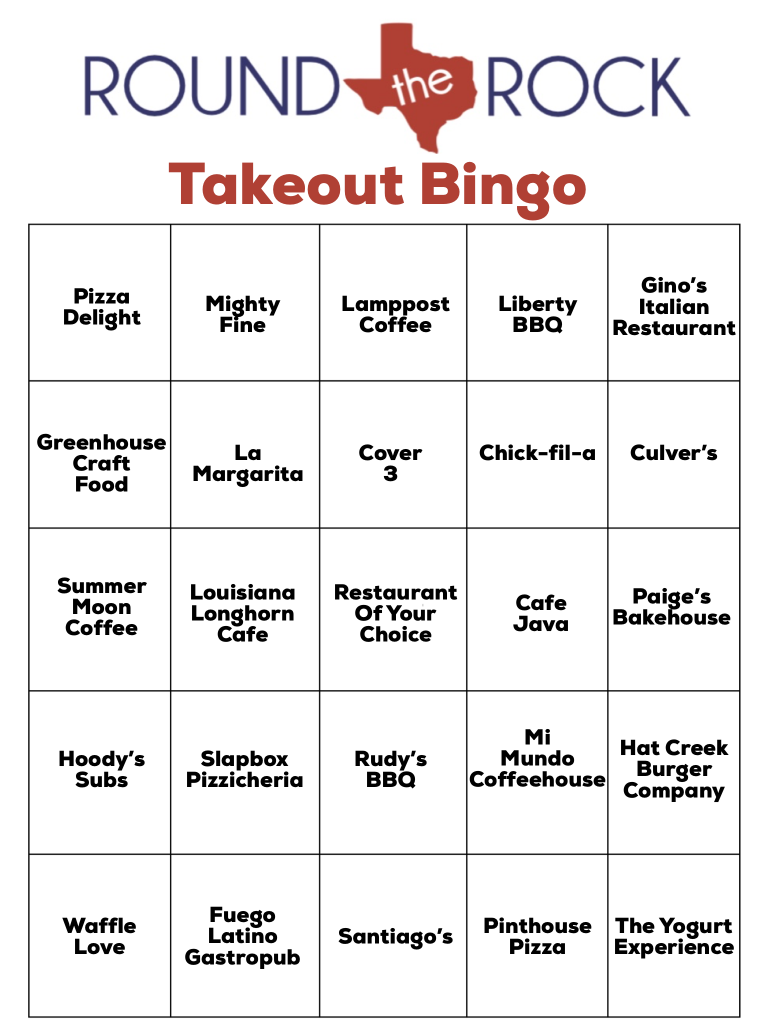 1️⃣ Order takeout or delivery from any of these restaurants (please note the FREE SPACE is any restaurant of your choice) on the Bingo card
2️⃣ Once you get 5 in a row (any direction), email copies of the receipts to [email protected]
3️⃣ Your name will be entered in a drawing for gift certificates from local restaurants in town! So far we have Pizza Delight, La Margarita, Fuego Latino Gastropub & The Yogurt Experience, Rudy's BBQ, Mighty Fine, & Mi Mundo Coffeehouse donating! 
4️⃣ Winners will be drawn Friday, May 1, 2020
Please note, we tried to include as many locally-owned, brick & mortar restaurants as we could on this Bingo card. If your favorite was not included, we have added the Free Space for you to support them and still play along.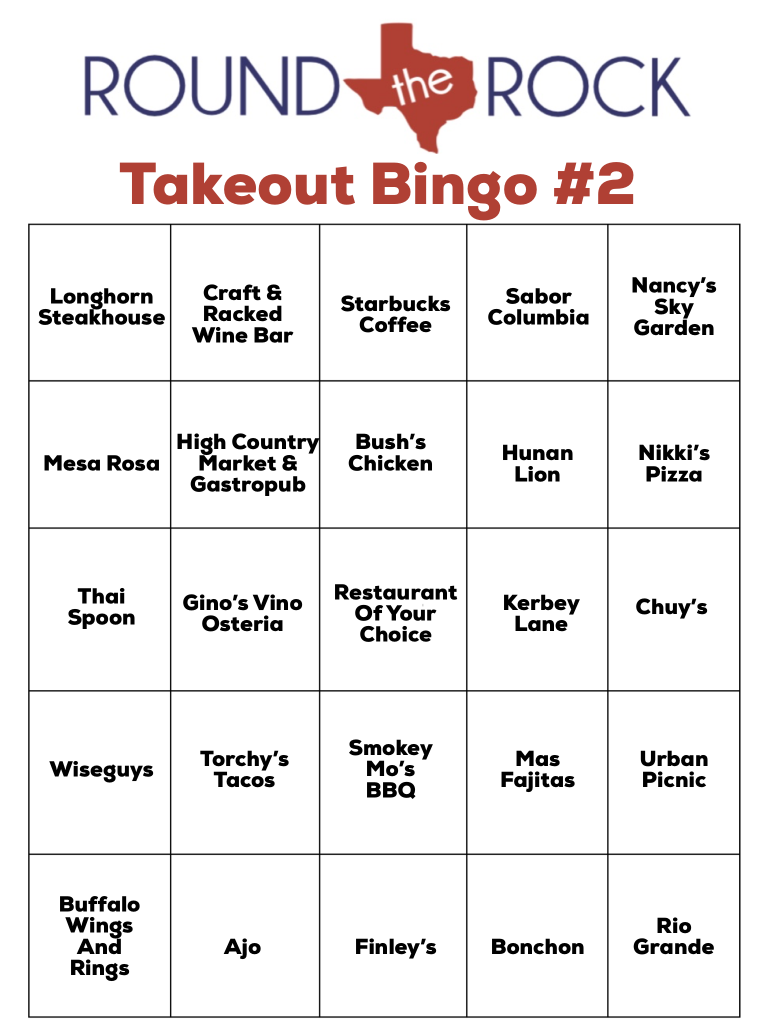 Round Rock Restaurants
Pizza Delight ❤️ Mighty Fine (burgers, fries, and shakes) ❤️Lamppost Coffee ❤️ Liberty BBQ ❤️ Gino's Italian Restaurant \ Roundrock ❤️ Greenhouse Craft Food- Round Rock ❤️ La Margarita Restaurante ❤️ Cover-3 ❤️ Chick-fil-A University Blvd. ❤️ Culver's ❤️ Summer Moon Coffee ❤️ Louisiana Longhorn Cafe ❤️ Cafe Java- Round Rock, Texas ❤️ Paige's Bakehouse ❤️ Hoody's Sub Shop ❤️Slapbox Pizzicheria ❤️ Rudy's "Country Store" and Bar-B-Q ❤️ Mi Mundo Coffeehouse & Roastery ❤️ Hat Creek Burger Company ❤️Waffle Love in ATX ❤️ Fuego Latino Gastropub ❤️ Santiago's Tex-Mex & Cantina ❤️ Pinthouse Pizza – Round Rock ❤️ The Yogurt Experience
Other Round Rock Food News
Yesterday, Mighty Fine announced they would be providing FREE meals (up to $15) to first responders and health care workers.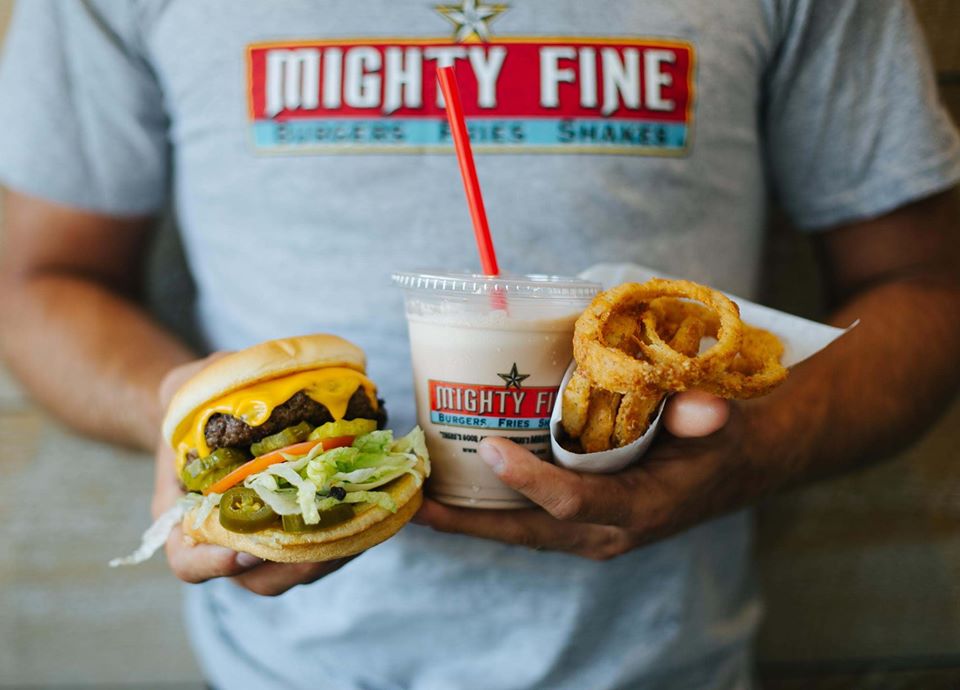 In other great "burger news", Whataburger was caught delivering free meals to a New Braunfels' H-E-B this past weekend.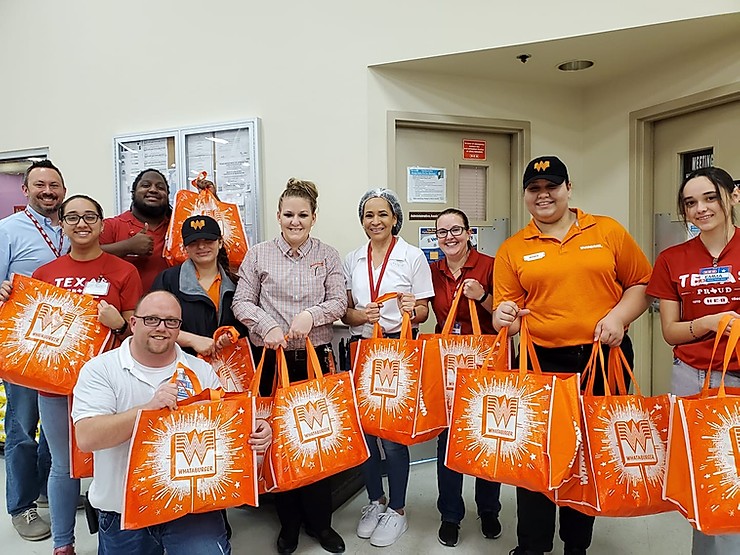 Mighty Fine is one of many local restaurants who have closed their dining rooms and are offering delivery, to-go, and curbside options. Check our complete list here.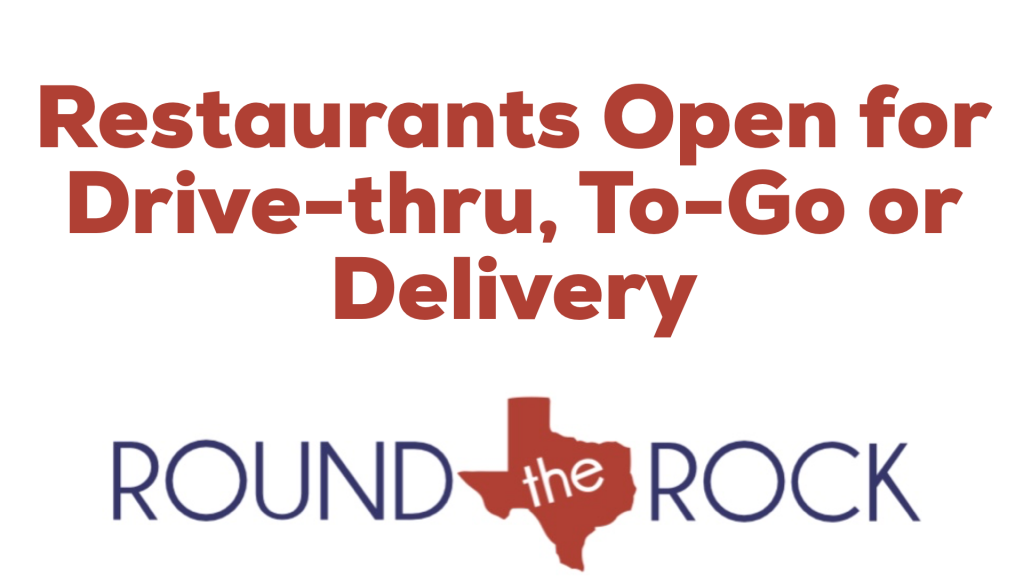 For families needing breakfast & lunch assistance over the next few weeks while RRISD schools are closed, it was announced yesterday where you can pick up curbside meals for kids. Check out the details here.