10 Rainy Day Activities with Kids
Need some rainy day activities?
When it's wet and chilly outside and we are stuck indoors, we need to get creative when it comes to ideas to keep the kids entertained. Yes, they can easily escape to their personal devices or TV, but why not have a little fun with them?
We have found a few fun ideas to help keep kids entertained when it's a rainy day outside.
10 Rainy Day Activities with Kids
Host an Indoor Scavenger Hunt
This website has lots of ideas of different kinds of indoor scavenger hunts for all ages!
Build a Fort
Build a fort with blankets and pillows – get creative and plays games, eat a meal or even host quiet/nap time in the fort.
Write a Letter
It's a lost art, but writing a letter to a loved one can be a great exercise for both your child and your loved one who receives it!
Host an Indoor Picnic
Move the furniture around, throw a blanket on the floor and host an indoor picnic. Put some outdoor scenery on the TV for fun!
Host a LEGO-building Contest
Using this great printout, 30-Day LEGO Challenge, pick a theme and have everyone try to build their best creation.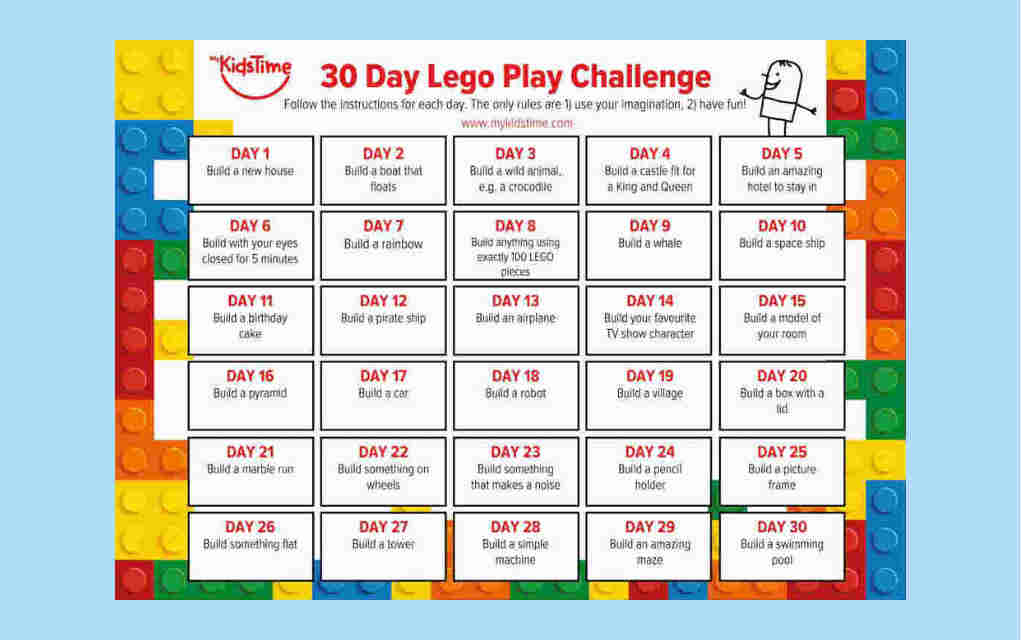 Dig Out Old Photos & Albums
Time to pull out old photo albums and tell your kids stories about your past. They would love to learn more about you childhood.
Create a Matchbox Roadway
One of my son's favorite activities, using masking tape, we created a roadway all over the house for his matchbox cars. He played for days!
Play Dress-Up
Pull out a fancy dress or dad's old suit and let the kids dress-up for the afternoon.
Create a Time Capsule
Have your kids pick a few things that really tells the story of the time we are living in and put together a time capsule. Have each person write a letter to their future self.
Make a Family Recipe Book
Let each member of the family pick a few of their personal favorite recipes and pull them together. Let the kids write them out and encourage them to be creative with it. Make a keepsake!
Here are more fun ideas for kids!