We Flippin' Love These Pancakes in Round Rock
When you're searching for pancakes, nothing stacks up to these Round Rock restaurants. Here are the best places to get pancakes in Round Rock.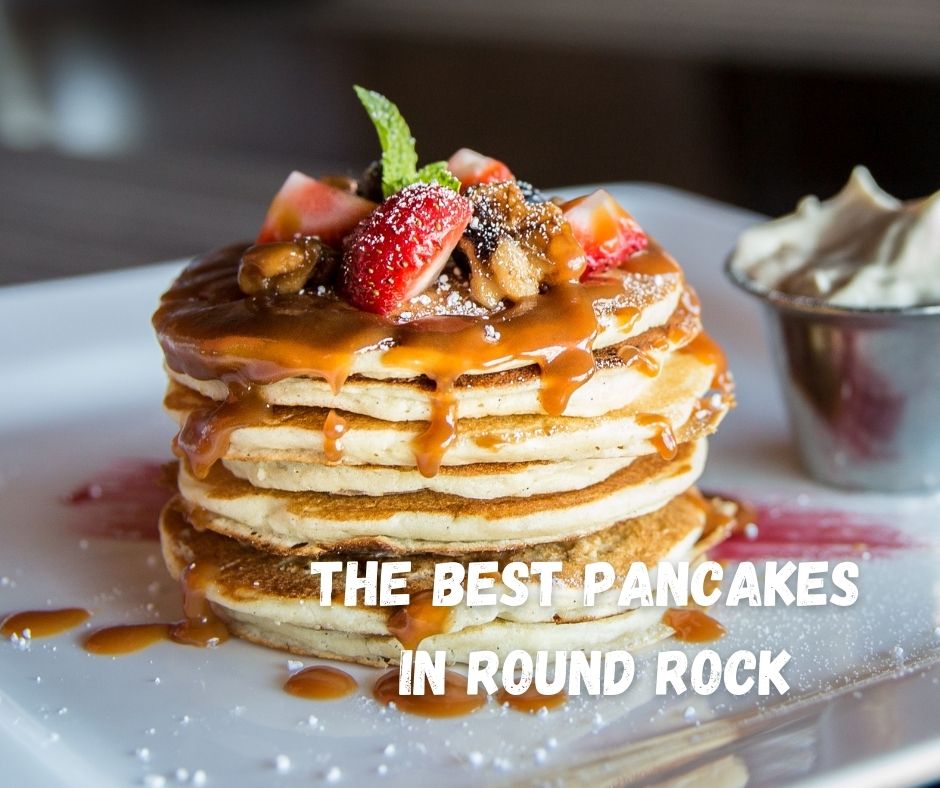 The Ruby Hotel
We recently tried the pancakes for brunch at the Ruby Bar and they were delicious. 400 Fannin Ave, Round Rock.
Classic breakfast, served all day! Hot and buttered pancakes with your choice of fruit, pecans, walnuts or chocolate chips. 2051 Gattis School Rd #120, Round Rock.
They know how to do pancakes at KLC. Along with their classic buttermilk flavor, they also make gingerbread, apple, blueberry, chocolate chip, cinnamon swirl, a seasonal special, and a monthly special. 2120 N Mays St #420, Round Rock.
Huge pancakes made plain, blueberry, chocolate chip, banana granola crunch, carrot cake, or pecan. The special lemon ricotta pancakes are made with fresh, whipped ricotta cheese and topped with marinated berries and creamy lemon curd. 2701 Parker Dr Ste 1050, Round Rock.
On Saturday and Sundays, they serve brunch from 10 a.m. – 3 p.m. Try the buckwheat gluten-free pancakes with macerated berries and Chantilly cream. 110 S Harris St, Round Rock.
Come for Sunday brunch, starting at 11 a.m. and try their pancakes. Their silver dollar stack includes chocolate, strawberries, and whipped cream. The apple fritter pancake has brown sugar, apples, caramel, and whipped cream. Or try the Elvis: peanut butter, banana, honey, and bacon! 95 Twin Ridge Pkwy, Round Rock.
Jack Allen's is known for their famous buffet brunch, but did you know about their secret silver-dollar pancakes?! You can request them from your server and they're made to order and brought fresh and hot to your table. 2500 Hoppe Trail, Round Rock.
They're more than just burgers! Hat Creek also does breakfast and calls their pancakes "Flat Hats". 3700 E Palm Valley Blvd, Round Rock.
You might also like: