What's Happening this Week in Round Rock: Nov 12-18, 2018
Looking for something fun to do this week in Round Rock?  Check out our Round Rock Event Calendar.  Here's a few fun things we found to do this week!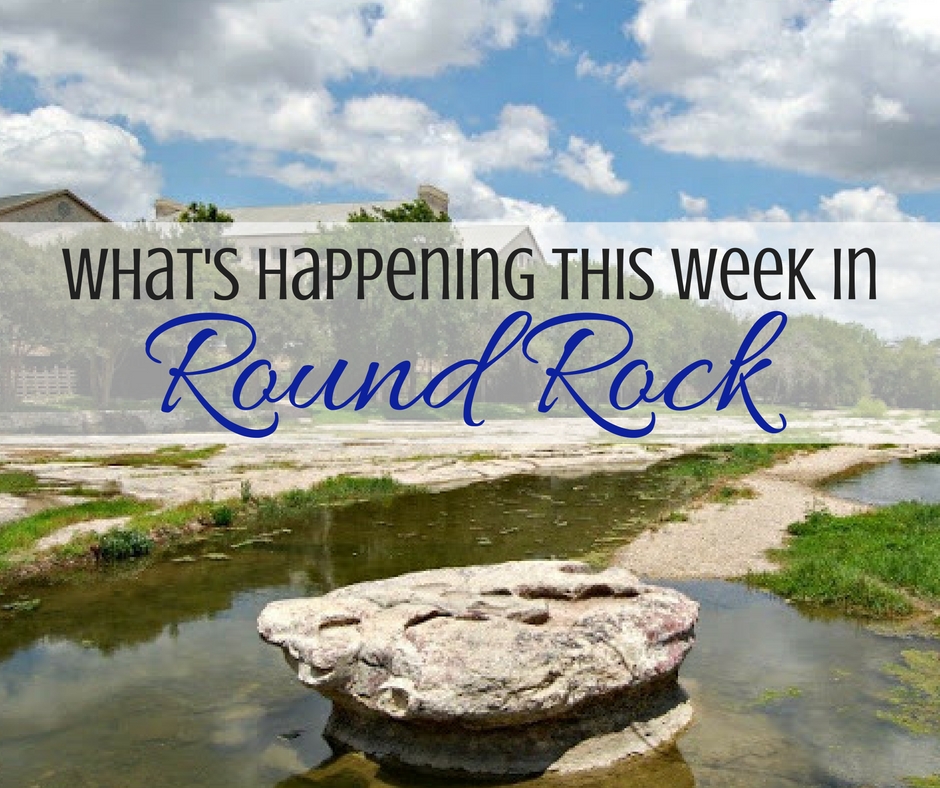 What's Happening in Round Rock
Nov 11-12: Veterans Day in Round Rock
Sunday, November 11, 2018 is Veterans Day – a day we honor men & women who have served or are currently serving in our country's military.  And there are several events and businesses recognizing and honoring our Veterans in very special ways.
Round Rock ISD Seminars This Week
Round Rock ISD is hosting several seminar this week for parents and students. Human Trafficking Awareness is being held on Monday, November 12th at the RRISD Admin Building, Study Skills – Organization and Notetaking  and How to earn college credit in high school on Wednesday, November 14th are both being held for parents and 8th – 12 graders at the RRISD Toolbox at Round Rock High School.
Classic Chamber Concert with Allegro Trio
French Impressions with Allegro Trio – A Classic Chamber Concert will be held on Saturday, November 17, 2018 from 7:00 pm – 9:00 pm and Sunday, November 18, 2018 at the Round Rock Presbyterian Church on Sam Bass Rd.
Round Rock Celebrates Beaujolais Nights
It's Round Rock's Beaujolais Nights – a global celebration in the name of wine!  Partaking in tradition nearly 70 years old, Round Rock will crack open the first bottles from this year's Beaujolais Nouveau harvest at the same time as the rest of the world – on the Third Thursday of November.  To add Texas Panache, we're hosting not one, but three nights of merriment, and they're all gratuit (that's French for FREE!)…and some of them might be a little whimsical too (spoiler alert:  mimes, waiter races, jazz…).
Turkey Bowl 4×4 Flag Football Tournaments
There are two 4×4 turkey bowls to choose from this year. The 5th Annual Turkey Bowl Flag Football Tournament is being Saturday, November 17, 2018 at Old Settler's Park. Two divisions are offered: Gravy Bowl Division for adults 24+ years and youth ages 6-12 years and the Rolls Bowl Division for adults 30+ years and youth ages 13-17 years. The Brushy Creek 4×4 Turkey Bowl is being held on Saturday, November 17, 2018 at 12:00 pm at Brushy Creek Community Park!  The Turkey Bowl is a family oriented 4×4 flag football tournament.  Each team will have two adults (18+) and two children (6-12 years) on the field.  Max 8 players per team.
First Annual Brushy Creek Turkey Trot
Join Brushy Creek MUD for their first annual Turkey Trot on Saturday, November 17, 2018 at Community Park Trail.  Bring the entire family out to run like beasts before you feast!  With Thanksgiving right around the corner this is a great opportunity to spend some quality outdoor time with your family before everyone gathers around the dinner table. All ages welcome!

Holiday Craft Fairs and Shopping Events This Week
Let the Holiday Shopping begin! There are so many fun Holiday Craft Fairs in Round Rock and beyond that it's hard to get to them all.  But we might try! Check out these Holiday Craft Fairs in Round Rock and other North Austin cities that we were able to find in November & December! Happy Shopping!
Spirit of Austin Fest
Spirit of Austin Fest  is an all day, family-friendly festival. It's coming to the Dell Diamond on Sunday, November 18, 2018.
Don't miss all the Fun Happening in Round Rock!