Where to find Pretzels in Round Rock
Find the perfect place to Celebrate National Pretzel Day with our Pretzels in Round Rock list!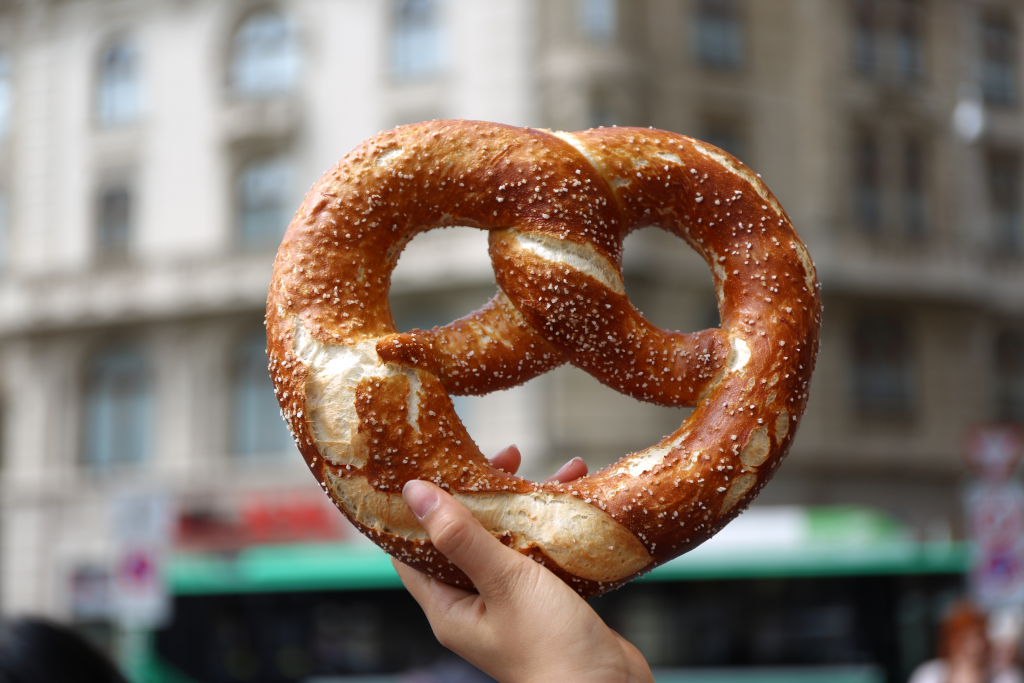 With no Rodeo or State Fair being held this year a certain salty snack has been missing from my life…PRETZELS! I love a nice warm salty pretzel accompanied by a delicious dipping sauce! National Pretzel Day is being celebrated on April 26th this year. Do yourself a favor and get out and try a pretzel at one of these local establishments!
Pretzels in Round Rock: Cork and Barrel
400 E. Palm Valley Blvd. Round Rock, TX 78665
512-582-0155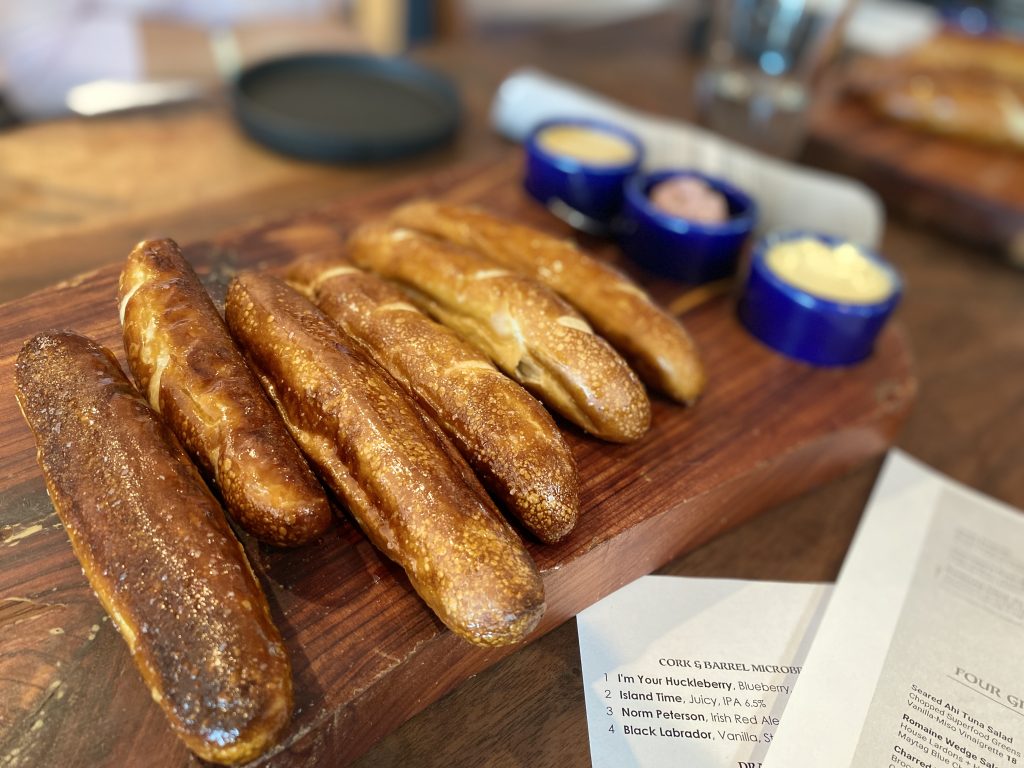 Opening in the spring of 2021, the Cork & Barrel Craft Kitchen + Microbrewery is an authentic and historical Irish pub experience with Texas modernism, innovation, and hospitality, featuring our proprietary scratch menu, signature mixology, onsite microbrewery, and one of the best outdoor experiences in Central Texas. You can explore their menu here.
Pretzels in Round Rock: Pinthouse Pizza
2800 Hoppe Trail Round Rock, TX 78681
512-717-0869
Pretzels might not be the first thing that comes to mind when thinking of Pinthouse Pizza, however, after you've tried one you might have a change of heart. This warm and salty snack comes with your choice of two dipping sauces. Check out their full menu here.
Pretzels in Round Rock: The Brass Tap
204 E. Main Street Round Rock, TX 78664
512-341-2337
The Brass Tap Round Rock offers over 150+ craft beers from around the globe in a neighborhood atmosphere that feels both relaxed and upscale. From salty to tangy to sweet, you're sure to find a flavor to compliment your beer and appease your appetite on their food menu.

Pretzels in Round Rock: Kalahari Resort B-Lux Grill
3001 Kalahari Blvd. Round Rock, TX 78665
512-652-0008
Next time you visit Kalahari Resort you might want to stop at the B-Lux Grill so you can try their "big as your face" bavarian pretzel! Served with ale and cheddar sauce, hot honey & grain mustard this shareable treat is sure to be delicious! Local tip: the quickest way to get to B-Lux is through the Tom Foolery's entrance. See all B-Lux has to offer here
Pretzels in Round Rock: Culver's
2320 E. Palm Valley Blvd. Round Rock, TX 78665
512-358-4160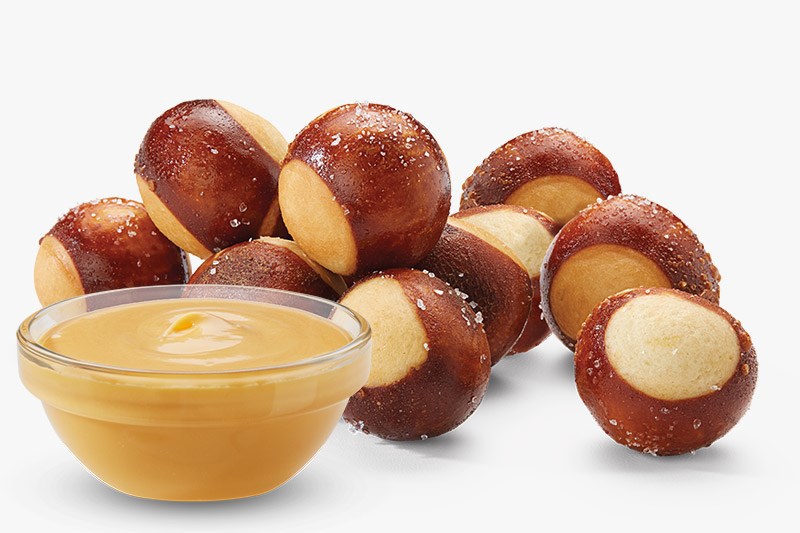 Culver's Pretzel Bites are the perfect sharable treat: Crispy on the outside and chewy on the inside, Pretzel Bites are the ultimate snacking experience. They're served hot with Wisconsin Cheddar Cheese Sauce.
Pretzels in Round Rock: Hurricane Grill & Wings
2701 Parker Dr. Suite D 100 Round Rock, TX 78681
512-906-0272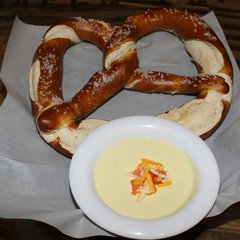 Hurricane's Bavarian Pretzels is crispy on the outside and soft and fluffy on the inside. It comes served with their famous beer cheese for the perfect pairing.
Pretzels in Round Rock: Auntie's Anne's
4401 N Interstate Hwy 35 Suite 830 Round Rock, TX 78664
512-868-3940
Finally, no pretzel list would be complete without mentioning Auntie Anne's. Their soft pretzels are made with delicious dough, twisted and baked to golden brown perfection. A visit to their store will satisfy all of your snacking cravings. Stop by and grab a pretzel, pretzel dogs or a bucket of pretzel nuggets. They offer many different flavors and dipping sauces to choose from.
Looking for more nearby restaurants to try, check out our Best of Round Rock Food Results!
Other Articles You May Enjoy: